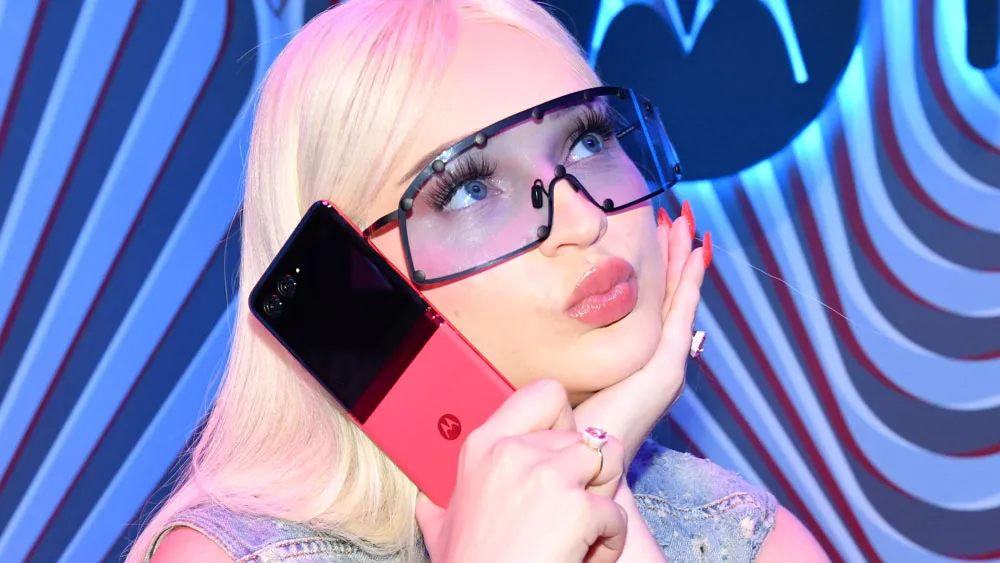 Surprise! Kim Petras Drops Previously Leaked Album
Kim Petras is paying us a surprise with a new album.
As reported by Rolling Stone, Petras has released her album "Problématique" after previously scrapping the album due to leaks.
"The 10-track LP features songs such as 'Born Again,' 'Something About U,' 'Dirty Things,' and 'All She Wants' featuring Paris Hilton," Rolling Stone reports. "All of the songs are co-produced by Dr. Luke, Aaron Joseph, and Vaughn Oliver."
About the scrapped album, Petras shared that "it was shocking when I found out part of the album leaked."
"I was heartbroken but, at the same time, it was really exciting to see my fans listening to the tracks and loving them," said Petras in a statement to the Associated Press.
When the album leaked at the time, Petras explained that she is "not getting to put out any music anyways I'm fucked." Then the tweet was deleted.
Never matter, the original "Problématique" featured several songs that ended up on her album June 2023 "Feed the Beast" album, including "Revelations," "Coconuts," and "Hit It From the Back."
Petras is set to begin her "Feed the Beast World Tour" with a performance at Life Is Beautiful on Friday, and her staunch fans now has some new music to look forward to as she heads across the U.S.
---