Gay Miami: The Latest
None of these is legit, even though they were shared widely on social media. The Associated Press checked them out. Here are the real facts.
Born in Chile, the feminist anthem "A Rapist in Your Path" has become an international phenomenon. Almost as quickly, it has spawned a series of videos of Mexican men and male teens appearing to mock the anthem.
San Francisco's hottest drag queens glided onto the ice for Drag Queens On ice in Union Square. People were in for a treat as the drag queens took to the ice, many for their first time, as they skated and performed to holiday music.
Good music in New York City's nightclubs offers endless opporTUNEities for feeling good, perhaps with even more awareness of that gratitude attitude instilled by the season.
A list of the best films of the 2010s; one film from each year.
Recovery Unplugged 's co-founder and vision leader Paul Pellinger shares how to maintain gratitude and sobriety during the holidays.
The creator of "The Marvelous Mrs. Maisel" likes to send cryptic texts to her actors while the show is on hiatus. They're often clues about what everyone can expect they'll be doing.
A flesh-eating bacteria linked to the use of black tar heroin has killed at least seven people over the past two months in the San Diego area, prompting health authorities to alert law enforcement and other officials in California.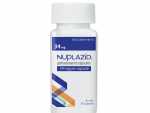 A company that claims to have the first drug to slow mental decline from Alzheimer's disease made its case to scientists Thursday but left them sharply divided over whether there's enough evidence of effectiveness
A Houston, Texas teacher's assistant is accused of having sex with a student when he was still 16 and underage. She reportedly told him, "You don't have to be gay."
As Democrats champion anti-discrimination protections for the LGBTQ community and Republicans counter with worries about safeguarding religious freedom, one congressional Republican is offering a proposal on Friday that aims to achieve both goals.
December is upon us, and with it comes a whimsical blizzard of great holiday events all over So. California. No strangers to the seasonal festivities, Descanso Gardens is once again jumping on this festive sleigh ride with its annual lights extravaganza.
Frustrated travelers are meeting transportation chaos around France for a second day on Friday, as unions dig in for what they hope is a protracted strike against President Emmanuel Macron's plans to redesign the national retirement system.
Democratic presidential candidate Bernie Sanders is promising to invest $150 billion to bring high-speed internet to "every household in America" while breaking up and better regulating monopolies he says currently limit access to drive up their profits.

Biden argued Tuesday that Buttigieg, the mayor of South Bend, Indiana, is riding his coattails in pushing for a "public option" government-insurance plan to be sold alongside private insurance.
A new and distinct problem has been discovered in air bags made by the now bankrupt company Takata which has led to at least one death.

'Tis the season for eggnog. You can skip the Starbucks latte variety and opt, instead, for a grown-up version at New York City's The Modern.
The fear that digital distractions are ruining our lives and friendships is widespread. To be sure, digital addiction is real.
The Homeland Security Department is backing away from requiring that U.S. citizens submit to facial-recognition technology when they leave or enter the country.
ArtBasel, held all around Miami and Miami Beach, was amazing. With artwork from North America, Latin America, Europe, Asia and Africa.