Gay Miami: The Latest
After a long night at the Club Parties, lucky folks woke up to Drag Brunch hosted by Rhode Island Pride with their special guest Jasmine Masters!
Alabama Republican Roy Moore announced Thursday that he is running for U.S. Senate again in 2020 after failing to win the seat two years ago amid sexual misconduct accusations.
Mary Steenburgen, one of the stars of the 2018 hit comedy "Book Club," recently revealed that a sequel is currently in the works.
Alan Cumming comes to Boston next week for a discussion on the role of artists in society today. EDGE spoke with the outspoken Cumming about his appearance, his busy career, politics & his camp in the Poconos.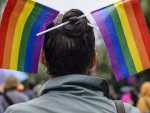 Overwhelmed by all of the offerings for NYC Pride, WorldPride and Stonewall50? We've got you covered with the ultimate list of what not to miss.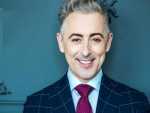 Boston's Society of Arts + Crafts hosts a special Gay Pride Month event featuring stage, television, and movie star Alan Cumming in conversation with Boston artist and designer Izzy Berdan. "Conversation and Q+A with Alan Cumming," a benefit for SA+C.
Sen. Elizabeth Warren (D-Mass.) and 2020 presidential hopeful signed Taylor Swift's Change.org petition in support of the Equality Act.
Today, part of yoga's appeal is that it continues to be seen as a mystical, ancient tradition. But research indicates that the practice of yoga has gone through some profound shifts.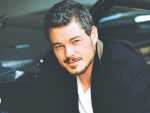 "Euphoria" actor Eric Dane opens up about his intense full-frontal scene in the HBO teen drama with trans actor Hunter Schafer.
President Donald Trump boasted with abandon in launching his 2020 re-election campaign, overreached in excoriating his critics and promised progress on his border wall and health care that is improbable at best.
Researchers on Cape Cod are launching a new study focused on the hunting and feeding habits of the region's great white sharks following last year's two attacks on humans, including the state's first fatal one in more than 80 years.

This bizarre coming-of-age comic drama is the tale of how a psychotic closeted Midwestern makes a life for himself in NY
It's been mainly American and French individuals, via charitable foundations at Notre Dame, who have made the first donations, paying the bills and salaries for the up to 150 workers .
Can a Libra and two Geminis get along? How about Facebook and the Winklevoss twins?
Tens of thousands of Americans each year are dropped by their insurers over payment issues, sometimes with little or no prior warning from their insurers.
Self-driving car pioneer Waymo is teaming up with automakers Renault and Nissan to make its first journey outside the U.S. with a ride-hailing service that will dispatch a fleet of robotaxis in France and Japan.

Here are some highlights of the men's spring-summer 2020 runway shows.

A former Oklahoma State Supreme Court justice will attempt to resolve a dispute over how to disburse an $85 million settlement of a state lawsuit with Teva Pharmaceuticals.
Protesters formed a human chain and blocked tourists from using a Kauai highway to access an area they said cannot support a large influx of people, according to reports.
After the festival and parade were over, people continued to celebrate Pride at the Club Parties. Check out all the fun.