Gay Miami: The Latest
Several states have begun picking up the tab for family planning services at clinics run by Planned Parenthood, which last year quit a $260 million federal funding program over a Trump administration rule.
WarnerMedia's new streaming service will debut with some extra "Friends."
A dozen towns in northern Italy were on effective lockdown Saturday after the new virus linked to China claimed a first fatality in Italy and sickened an increasing number of people who had no direct links to the origin of the virus.
None of these are legit, even though they were shared widely on social media. The Associated Press checked them out. Here are the real facts.
The San Diego County Sheriff's Department will share records of people who were criminally arrested with immigration authorities.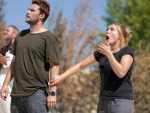 A breakdown of some of the best films of 2019 and where to stream them.
While taboos surrounding online dating are long gone, some of today's app users are sick of the endless swiping and virtual pen-paling that leads nowhere when it comes to long-term relationships.
Students at a Seattle-area Catholic high school have made their feelings known about two popular teachers being reportedly "forced out" of their jobs after getting engaged to their same-gender life partners.
There was a chorus outside the Broadway Theatre on Thursday at the opening night of a new revival of "West Side Story" but what was being sung was a protest chant.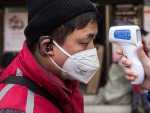 You might have heard that the fear of a new virus from China is spreading faster than the actual virus.
A health policy expert says the vision brought forward by the Trump administration is deeply concerning. Cuts to virtually all important health-related programs bode ill for nations future.
"21 Bridges" is a mediocre cop movie driven by gripping action sequences that do nothing special or surprising.
Over the objections of environmentalists, California regulators approved a proposal Thursday to allow builders to construct homes without solar panels.
It's not the numbers that are worrying experts: It's that increasingly they can't trace where the clusters started.
When insurers revoke their decision to pay after the service is completed, patients are legally on the hook for the bill.
This wide range of choice can add confusion for shoppers looking to purchase or lease a new truck. Edmunds has identified five common uses and provided suggestions for the right size truck to meet truck shoppers' needs.
The frills are on at Milan Fashion Week, where "pretty" is womenswear watchword of the next cold weather season. Embellishments appeared even on brands known for their spare lines, mostly in the form of constructed ruffles, gathering and tiers.
Scores of organs — mostly kidneys — are trashed each year and many more become critically delayed while being shipped on commercial airliners, a new investigation finds.
Step out of the sun to check out South Beach's diverse art scene, featuring old masters, modern marvels, Instagram-worthy murals, and a high-tech video installation.
The 21st Annual Glam Awards celebrates the best of New York City Nightlife, it is also an incredible display of creativity, talent and camaraderie.