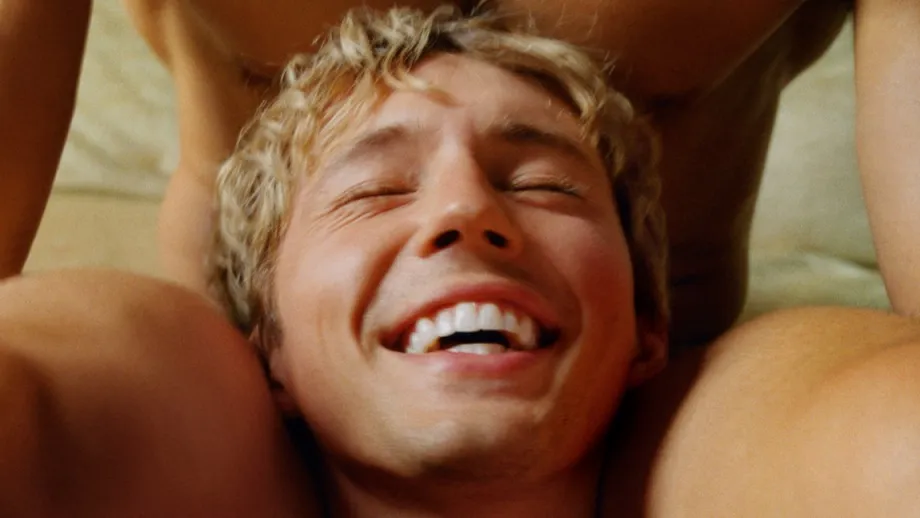 Troye Sivan's Surprising Use of Poppers, Next Single and Chat with Hari Nef
The creative direction for Troye Sivan's promo of his new music is turning out to be quite chaotic and cute all at the same time.
In an interview to accompany his spread for the Australian and New Zealand edition of Rolling Stone, Troye talked sex, getting in the mood to make music and what fans can expect out of his net album.
According to Troye, his upcoming "Something to Give Each Other" was inspired by a hook up. Set to drop on Oct. 13, Capitol Records describes the album as "a celebration of sex, dance, sweat, community, queerness, love, and friendship."
Troye goes a little deeper though in his interview.
"We were laying in bed and he was like, 'This is one of life's greatest pleasures, connecting with people in this way.'" he recounted of his encounter. "Obviously the hookup is fun. But he's like 'Even if I never see you again, we get to have this really special moment together.'"
Thus, the inspiration for the album was born. Sivan also reportedly reached for a bottle of poppers to get the promo photo for his single "Rush" just right.
"If you go back, there's this tiny vein on my head," he said. "It's my favorite part of the picture."
Us, too, Troye.
The follow up to "Rush" is reportedly a song called "Got Me Started." Troye has teased as much on Instagram and TikTok, writing, "Can I interest anyone in a second single? Or should we just do another 'Rush' remix?"
Not to be greedy, but can't we have both?
In another revealing conversation with actor and model Hari Nef for Cultured, Troye and New dished about their friendship and learning from each other.
"When we met, we were experimenting with our work. I learned a lot from watching you onstage and seeing you contend with all those eyes on you, and on your personal life and identity," said Nef. "I was like, 'He just wears [it all] like a T-shirt and jeans.'"
Troye took note of their respective style evolution as well.
"I use the word 'fashion' loosely because I used to wear the ugliest clothes," he said.
"I've always been attracted to fashion as something that speaks before I do. Something I've been telling myself this year is, Say less," said Nef. "Fashion, if you are specific and intentional with it, allows you to say less."
Please, say more!
Read their complete interview in Cultured to taste more tea spilled by Troye and Nef.
---