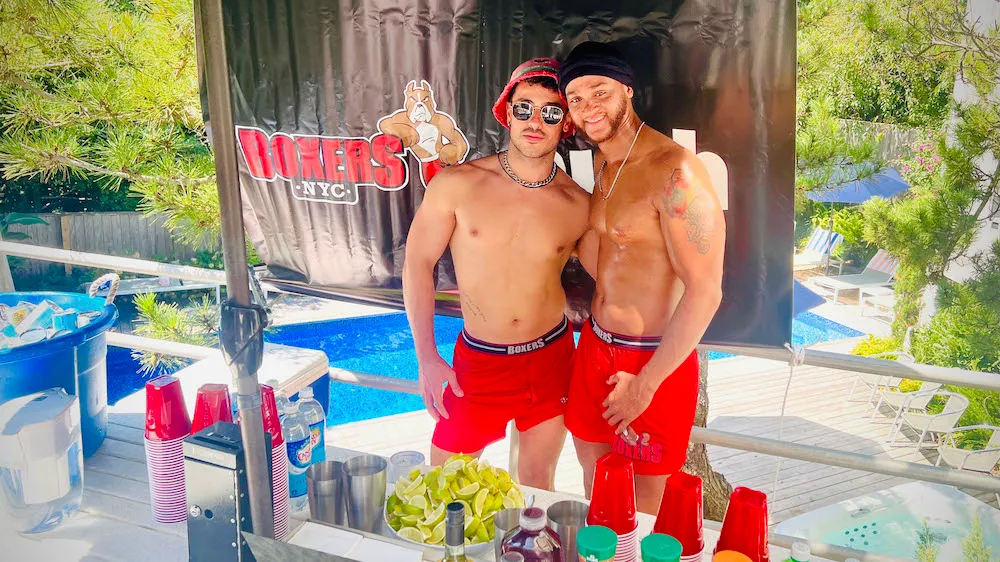 Out With Dr. Bill - From Rosé to Runway: A Weekend of Advocacy and Glamour in Fire Island Pines
Our weekend on Fire Island Pines was a symphony of contrasts and complements, capturing the essence of what makes this haven so special for the LGBTQ community. It began on a sober yet hopeful note, as we hosted the Immigration Equality fundraiser–an event steeped in serious conversations and earnest commitments. Amidst the pressing issues affecting our community, this fundraiser served as a vital platform for awareness and action.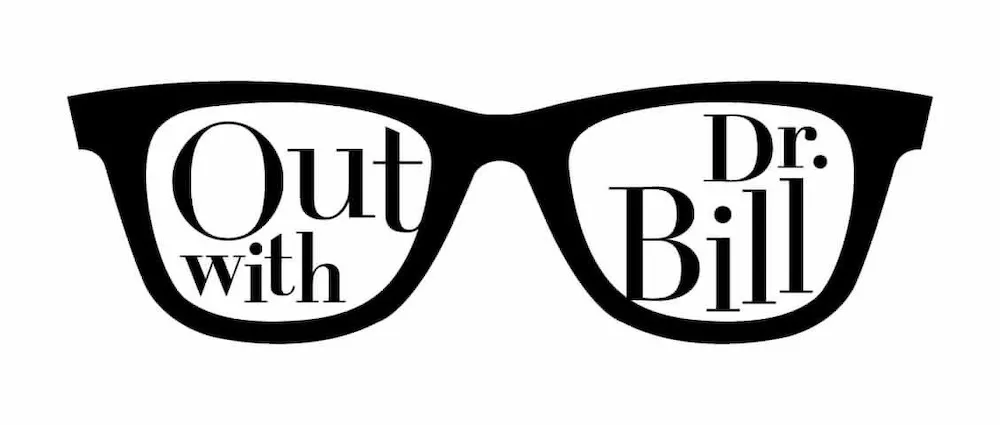 The LBGTQIA community has historically been one of heroic actions. This is one of them.

As the day progressed and the sun began its descent, the mood subtly shifted. The earnest dialogues and thoughtful commitments of the afternoon transformed into something altogether different, yet equally important. The annual Fire Island Pines Labor Day Weekend Drag Party, themed "Pink Lotus," erupted onto the scene. This vivacious gathering wasn't merely an evening of entertainment; it was an embodiment of the advocacy that had punctuated the earlier hours, illustrating how advocacy and celebration are two sides of the same coin in our diverse and dynamic community.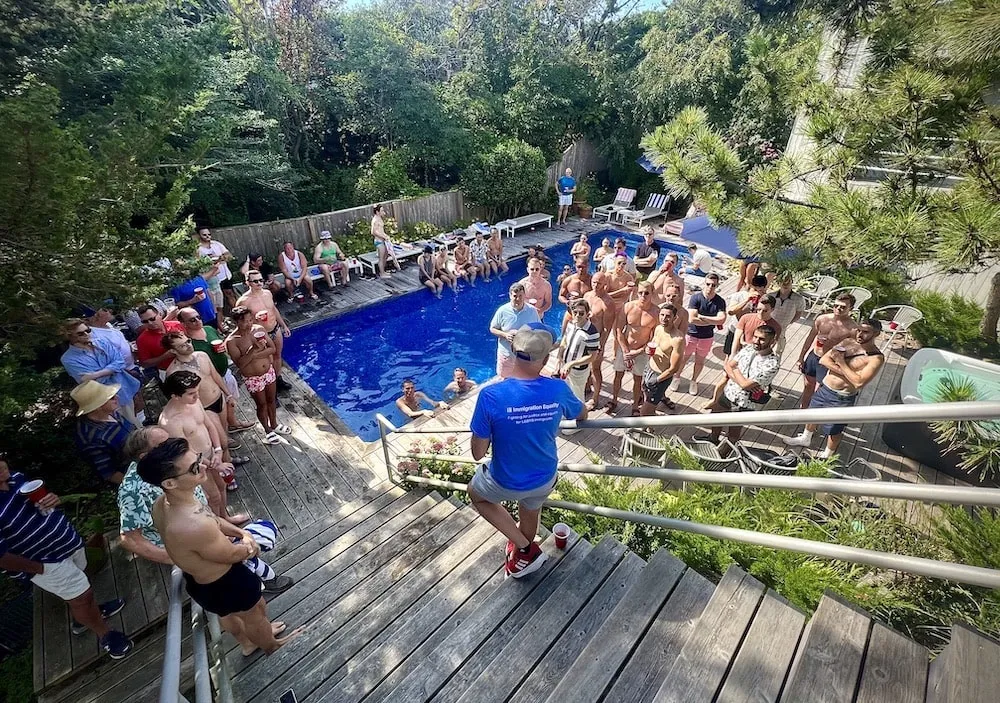 Rosé for a Reason: Raising Glasses and Funds
This past weekend, Fire Island Pines, renowned for its scenic beaches and lively atmosphere, glowed with a special kind of brilliance–one rooted in generosity, inclusion, and a unified mission. Our island home, conveniently situated just a block away from the beach and boasting rooftop vistas of the ocean, served as the perfect venue for our meaningful fundraiser in support of Immigration Equality. This indispensable organization provides critical legal support to LGBTQ and HIV-positive asylum seekers, making our efforts more than just a social gathering, but a lifeline for those in desperate need.
While our pool is typically a sanctuary for leisure, often ringing with our cherished mantra "Rosé all day, if you may, s'il vous plaît"–a phrase originally coined by our beloved friends from South Africa, Lyndon and Clayton–this day was imbued with a more meaningful purpose. Rosé still flowed, but this time it nourished a cause that holds a special place in all our hearts.

Preparing the setting was a team effort marked by love and attention to detail. After a morning invigorated by runs and walks, my partner Eric Baker joined our roommates–Philip McCarthy, Matthew Simonetti, Christopher Rawlins, Gildo Medina, and Dennis Trunfio–in transforming our space.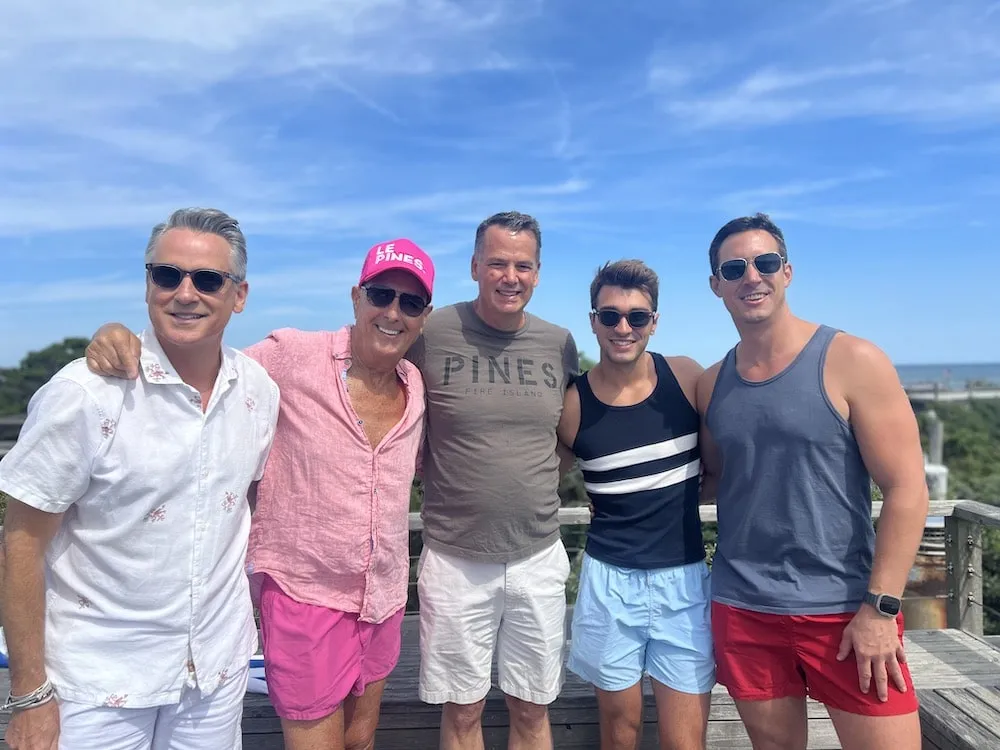 We engaged in a thorough cleaning spree, hosing down the deck, sprucing up the chairs, and meticulously arranging chaise lounges around the pool. Adding to the ambiance, we decorated the area with blue and white and orange and white striped towels. Some of those towels were a bit frayed–I even took scissors to a couple–but each contributed to creating a warm, inviting atmosphere for our guests.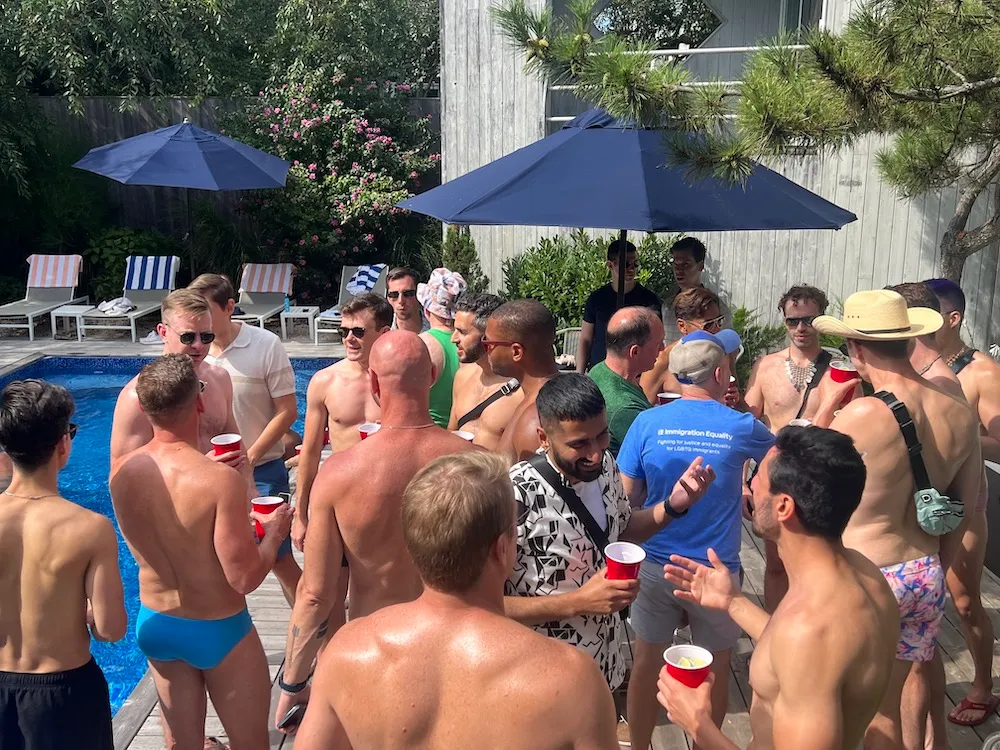 Mixing Cocktails and Charity: Boxers Serves UpCommunity Spirit
Enhancing our efforts, Wilharold and Yigit, two skilled bartenders, offered their services, which were kindly donated by Boxers Bar. This neighborhood sports bar, a stone's throw from our Chelsea apartment, is celebrated for its dynamic vibe, multiple plasma screens, brick-oven pizza, and an inviting outdoor patio. The bar serves as a gathering spot for sports enthusiasts and the after-work crowd alike. Wilharold and Yigit brought a professional touch to our event, enriching the overall experience and reinforcing the sense of community that defined the day.

Our home has long stood as a beacon for advocacy, having hosted events for noble causes like Lambda Legal and the Human Rights Campaign (HRC). Philip McCarthy, a board member of Immigration Equality, was instrumental in shaping this unique gathering. Together, we welcomed a diverse and impassioned crowd, unified in their dedication to the transformative work performed by Immigration Equality.
The afternoon's most poignant moment came when Aaron Morris, the Executive Director of Immigration Equality, stood on the steps leading from the pool to the house. After a heartfelt introduction by Philip, Morris captivated our guests with brief but resonant remarks. From his elevated platform, he emphasized the vital work of Immigration Equality, underscoring the desperate need for legal services for marginalized LGBTQ and HIV-positive communities. His words not only resonated deeply with everyone present but also fortified our collective commitment to making a meaningful difference.

In all, the day encapsulated what Fire Island Pines is truly about–deep, impactful community engagement. Through a harmonious blend of communal spirit, advocacy, and focused intent, our home emerged as a focal point for meaningful action.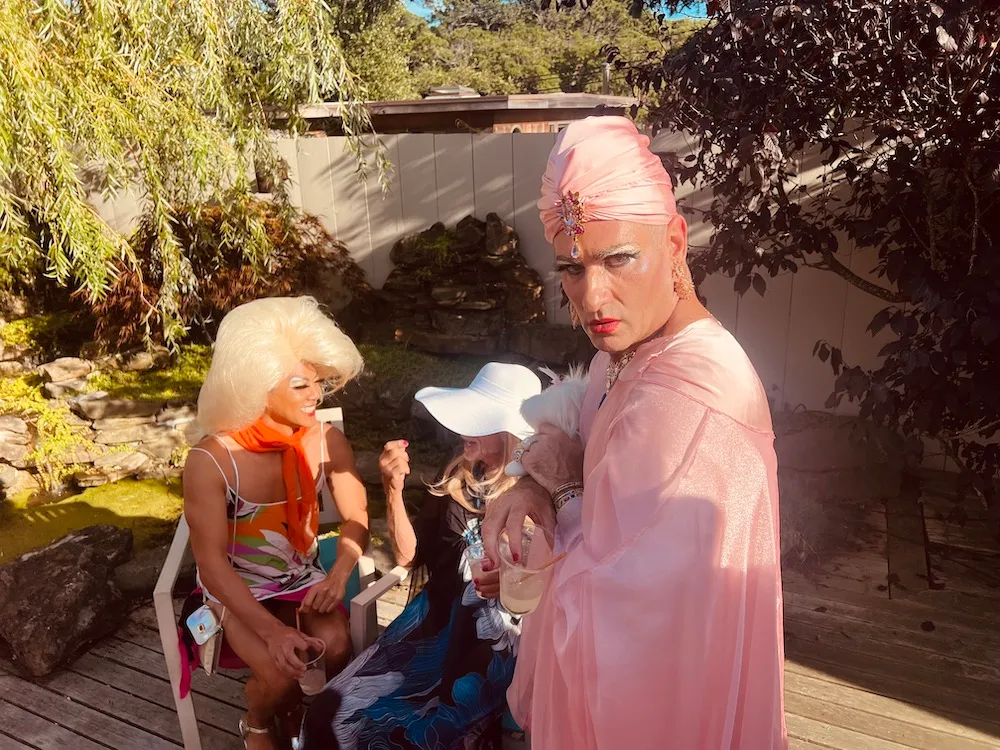 From Purpose to Pink Lotus: A Fabulous Transition
We began our day steeped in a profound sense of purpose, hosting the Immigration Equality fundraiser. Engaging in serious conversations and earnest commitments, we felt the weight of the issues affecting the LGBTQ community. However, as the day drew to a close, we transitioned into a different kind of celebration at the annual Fire Island Pines Labor Day Weekend Drag Party. The event, themed "Pink Lotus," carried the intriguing tagline, "Drag. Drama. High-End Gays," and promised us a "Memorable Time" as per a sign at the entrance.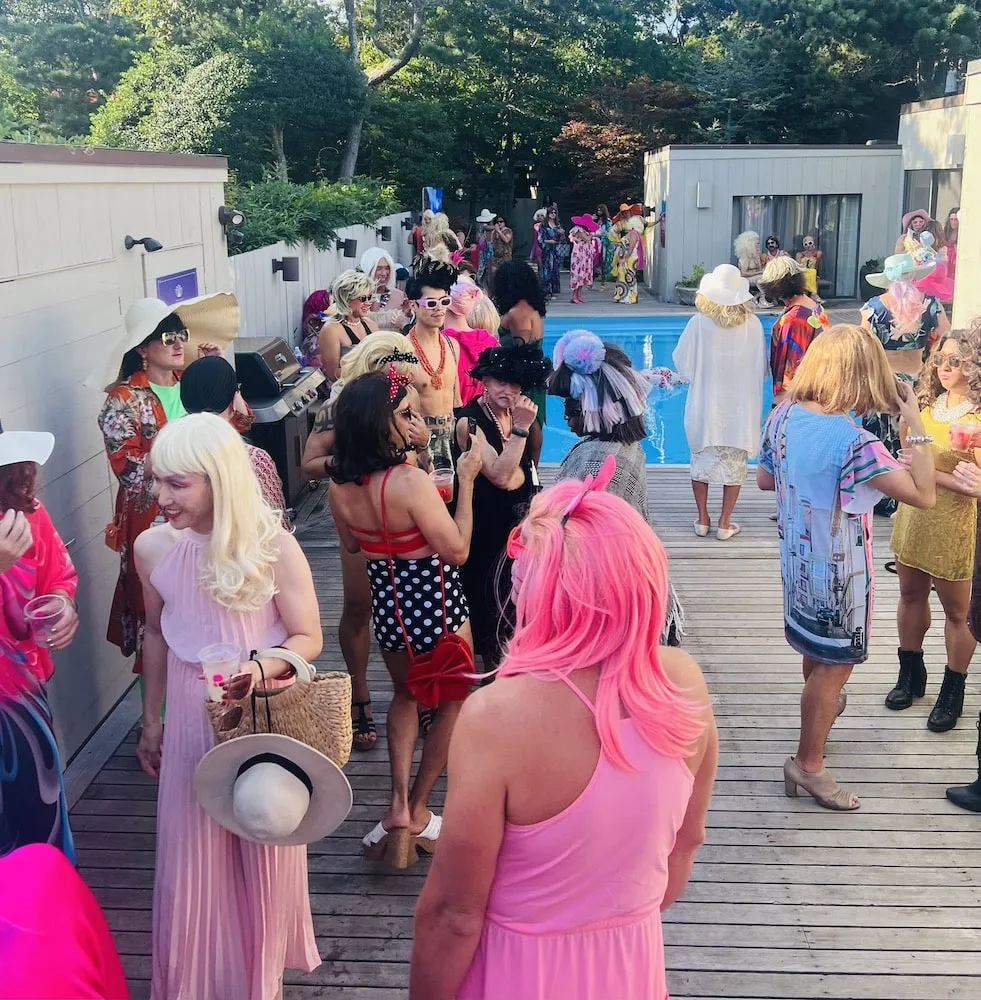 Our gracious hosts, Fire Island regulars Ryan Chavez and Paul Zeman, welcomed us into their enchanted world for the afternoon. As we stepped through the entrance, a door sign reading "Fabulous Attire Only" made it clear that the afternoon would be a celebration of glamor, artistry, and fabulousness.

Almost immediately, we found ourselves on a pink carpet, backed by a backdrop that depicted the lush cliffs and azure waters of Positano. This step-and-repeat transformed each guest into a temporary resident of the Amalfi Coast, enveloping us in a Mediterranean fantasy.
The atmosphere was a colorful medley of extravagant self-expression. Guests sported gorgeous frocks and elaborate wigs, while bartenders served Malibu Rum-based cocktails with a flourish. The lively vibe harmonized perfectly with the emotional resonance we had experienced earlier at the Immigration Equality fundraiser. As we reveled in the sensory delight that was "Pink Lotus," Ryan and Paul's expert hosting exemplified Fire Island's long-standing traditions of generosity and community.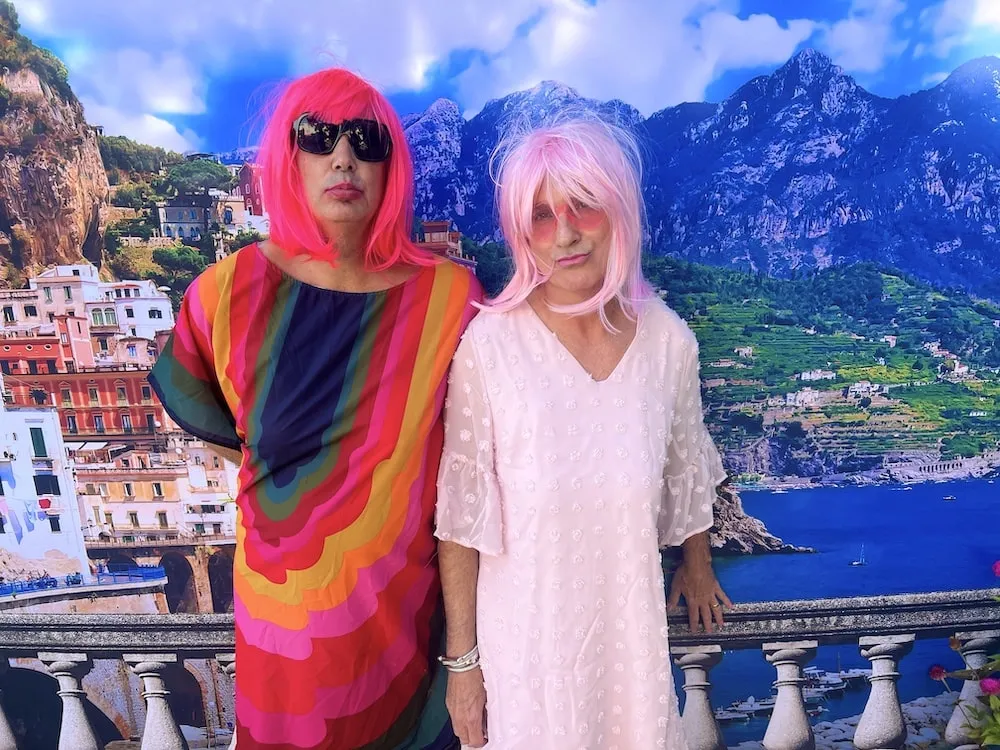 From Runway to Revolution: My First Drag Experience in an Era that Echoes Stonewall.
This event marked my first venture into the drag world, a poignant initiation given the increasing threats facing this expressive community. Although drag shows have become more family-friendly, rising anti-LGBTQ sentiment makes it crucial to unite in support of this art form now more than ever.

To me, what we are witnessing today harkens back to–and indeed warrants a response similar to–the Stonewall Uprising. This pivotal six-day clash between police and LGBTQ+ protesters fundamentally altered the discourse surrounding LGBTQ+ activism in the U.S. While Stonewall became iconic thanks to media coverage and ensuing Pride traditions, it was the climax of years of activism.
I would argue that we shouldn't lose sight of what our drag sisters and brothers have endured. This is especially relevant today, as drag events increasingly face threats from right-wing demonstrators, and some Republican candidates ramp up targeted anti-drag messaging ahead of the midterms. But I digress, which is something I tend to do when writing about topics I hold dear.

As laughter, music, and the clinking of glasses filled the night air, we sensed that this celebration was another form of advocacy. It was a vibrant declaration of the right to live and love freely–a sentiment that resonates deeply within a community where everyone is welcome.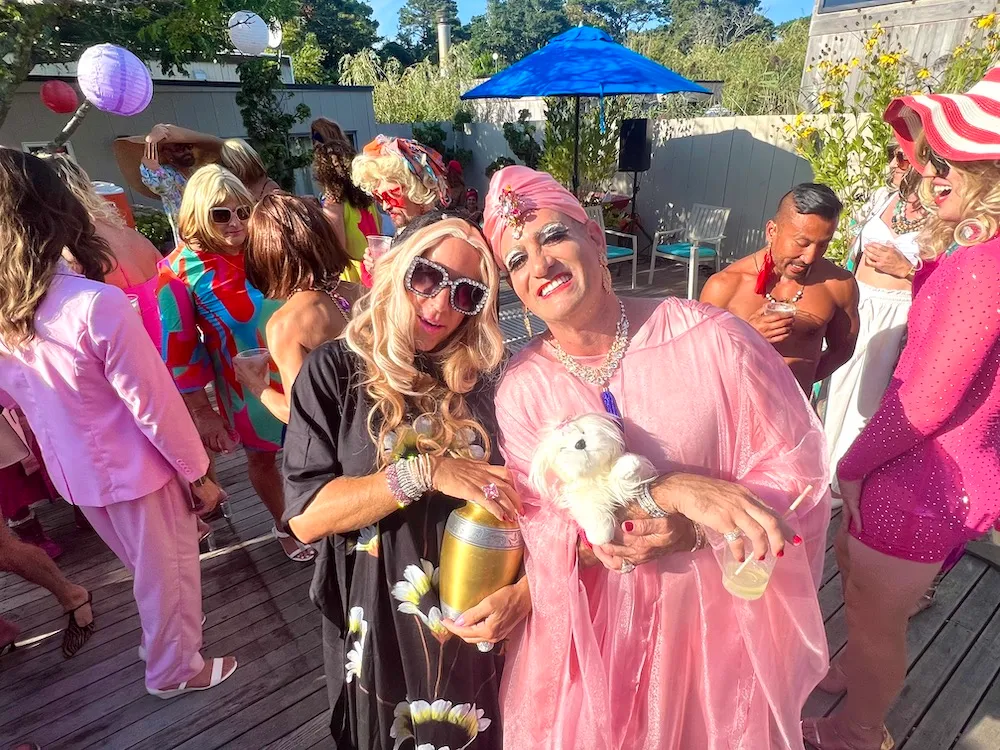 Our Weekend in Fire Island Pines—Where Advocacy Met Artistry in a Vivid Tapestry of Unity
In sum, our weekend in Fire Island Pines was a transformative journey through the heart and soul of a community that has long served as a sanctuary for both advocacy and celebration. From the earnest dialogues at the Immigration Equality fundraiser to the riotous colors and flamboyant displays at the "Pink Lotus" drag party, we witnessed the power of unity in diversity. It was an invigorating reminder that even as we confront the harsh realities of prejudice and inequality, we also have the innate capacity to celebrate life's beauty–encouraging us all to live and love without reservation. As laughter, music, and the clinking of glasses punctuated the night, we realized that this wasn't just a weekend getaway; it was a living testament to what makes Fire Island Pines an enduring beacon for the LGBTQ community–a place where advocacy and revelry coexist, not as opposites, but as complementary threads in a vibrant tapestry that we're all a part of.
---