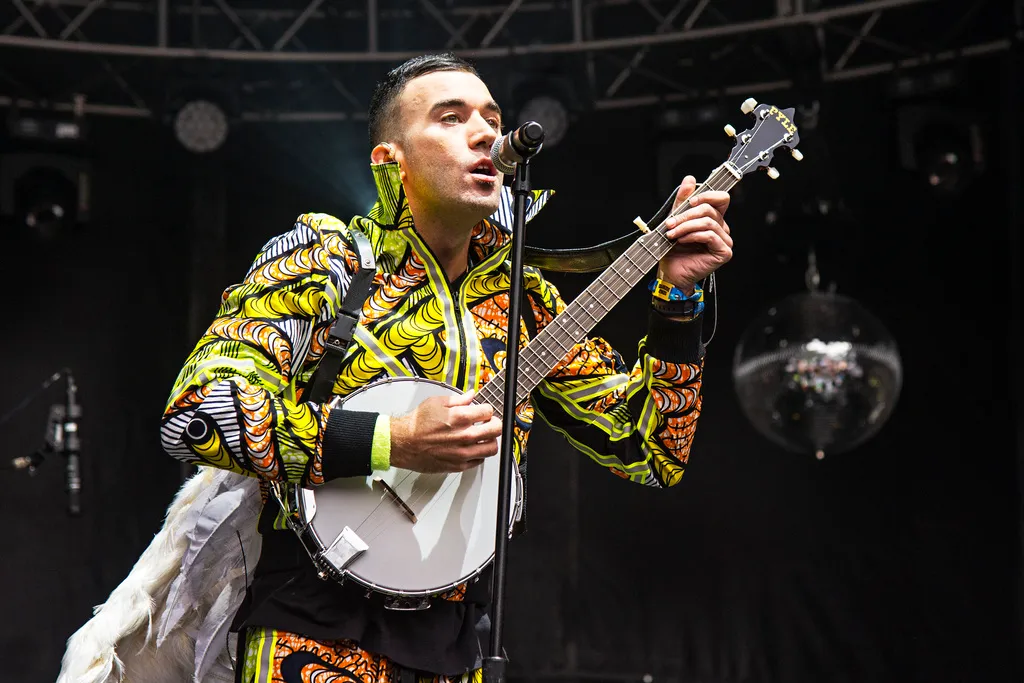 Sufjan Stevens is Relearning to Walk after Guillain-Barre Syndrome Left him Immobile, Hospitalized
Grammy- and Oscar-nominated indie musician Sufjan Stevens is relearning how to walk after the autoimmune disease Guillain-Barre Syndrome left him immobile, representatives confirmed to The Associated Press.
On Wednesday, Steven shared the news on his Tumblr page. In the post, he explained that he has been hospitalized, which is why he has been unable to participate in the promotion for his forthcoming album, "Javelin," his first since 2020's "The Ascension." "Javelin" will be released on Oct. 6.
"Last month I woke up one morning and couldn't walk. My hands, arms and legs were numb and tingling and I had no strength, no feeling, no mobility. My brother drove me to the ER and after a series of tests – MRIs, EMGs, cat scans, X-rays, spinal taps (!), echo-cardiograms, etc.," he wrote. Neurologists finally diagnosed with him Guillain-Barre Syndrome.
"Luckily there's treatment for this – they administer immuno-hemoglobin infusions for five days and pray that the disease doesn't spread to the lungs, heart and brain. Very scary, but it worked," he continued, adding that he spent about two weeks "stuck in a bed, while my doctors did all the things to keep me alive and stabilize my condition. I owe them my life."
On Sept. 8, Stevens says he was transferred to an acute rehab to undergo intensive physical and occupational therapy, and to learn how to walk again.
"Most people who have GBS learn to walk again on their own within a year, so I am hopeful," he wrote, thanking his caregivers. He signed the message, "yours truly from a wheelchair XOXOXO Sufjan Stevens."
Stevens, 48, is perhaps best known for his 2005 album "Illinois," which brought both indie and mainstream acclaim, le)d by the single "Chicago." His song "Mystery of Love," written for the 2017 film "Call Me by Your Name," was nominated for both a Grammy and an Oscar.
---