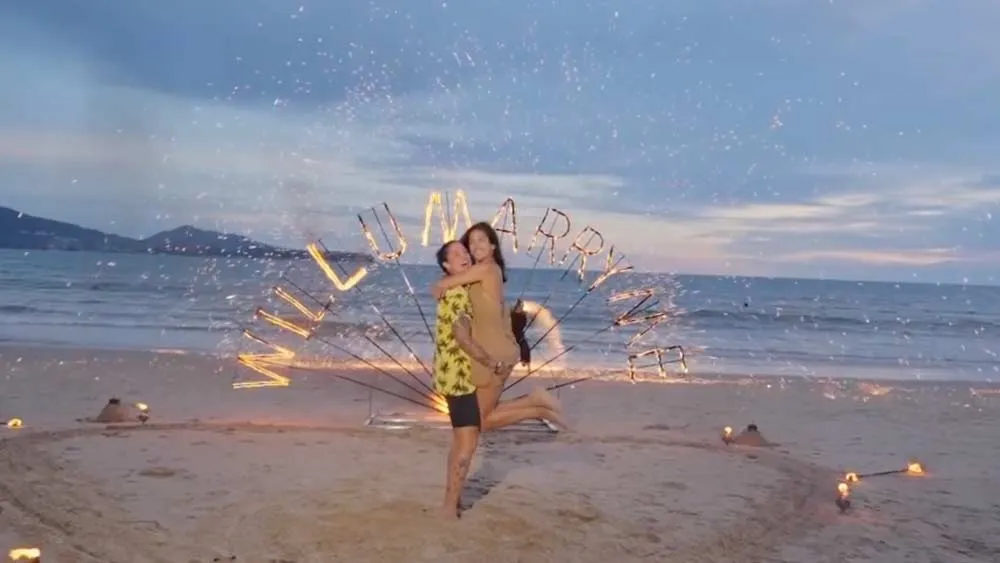 Watch: Reality TV Stars Nany González and Kaycee Clark Announce Engagement: 'Our Love is Unconditional'
Reality TV star Nany González ("The Real World: Las Vegas," "The Challenge") and her girlfriend of two years, Kaycee Clark ("Big Brother," "The Challenge"), announced their engagement in a romantic Instagram post.
"The MTV stars announced their engagement on Sunday," People Magazine reported. They shared the news in a joint post, the story added.
"The announcement featured a video of the couple walking and dancing along [a beautiful] sandy beach in the Phi Phi Islands in Thailand, where they've been on vacation for the last several days," People Mag added.
"At the end of the video, fire dancers lit up a sign spelling out, 'Will u marry me?' and González got on one knee and asked for Clark's hand in marriage," the outlet went on to detail.
González wrote in the Insta post: "From the moment I met this woman, I knew that she was someone special," Us Magazine relayed.
"Our paths crossed in the most unexpected way, and I am forever grateful for that chance encounter. My heart is full of love and gratitude for the joy you have brought into my life, Kaycee Noelle."
"Our love is unconditional, a love that is meant to last a lifetime," González added, "and I am blessed to spend the rest of my days growing old and loving you every step of the way."
Congratulations to the happy couple!
---