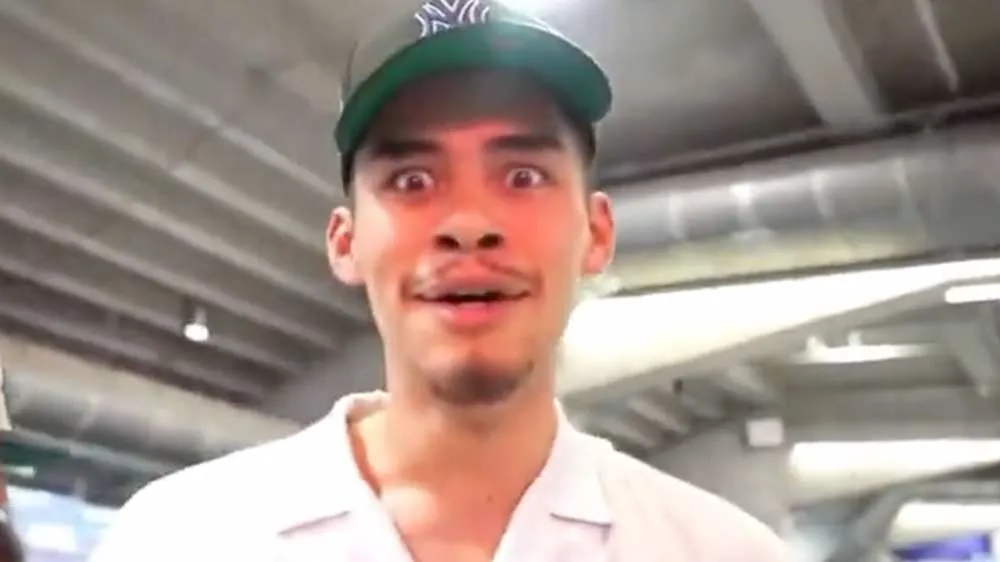 Fringe-Right Influencer Defends Children Screaming 'F- the Women!' and 'All Gays Should Die!'
A fringe-right social media figure who runs with the incel crowd boasted about his influence on children after making a video with a group of boys who let loose with violent anti-gay and misogynistic sentiments.
The video has gone viral, and "has been viewed more than 63 million times on X, formerly Twitter, with many commenters criticizing Nico De Balinthazy, known online as 'Sneako,'" The Messenger reported.
Miami New Times reported that "Sneako" met the "young fans during a Marlins game at LoanDepot Park on Saturday afternoon" and proceeded to make the video with them.
But the toxicity the children started spewing seemed to take even the influencer – who has been banned from YouTube and now posts on Rumble and Reddit's Red Pill community, where, the New Times noted, "incel (i.e., involuntary celibate) men discuss dating and often spout misogynistic and hateful comments about women" – by surprise.
One boy cried, "Andrew Tate!" citing another Red Pill influencer, one who is known for his misogynistic commentary. "Tate is awaiting trial on human trafficking and rape charges in Romania," the New Times noted.
The same boy then followed up with: "Fuck the women! Fuck the women!"
[WARNING: The tweet below contains violent anti-woman and anti-LGBTQ+ commentary]
Perhaps trying to exert some control over the situation, De Balinthazy laughingly admonished the youth, saying, "We love the women."
The boy changed tack, declaring, "We love women, but not, like, transgenders."
At that point, the other two youths added their own commentary: "Fuck gays" and "All gays should die."
De Balinthazy mugged at his camera, joking, "What have I done?" But his lack of dismay was evident from posts he subsequently put up in defense of the youths, declaring that they were "obviously joking" and taking the line that "Twelve-year-old boys are always like this."
"This is what every single guy is like," De Balinthazy argued.
Doubling down, the influencer added, "This is how I was at 12."
He then sought to turn the tables on whoever might have taken offense at the children's comments, suggesting that modeling inclusion and acceptance were to blame. "But if it sounds egregious to you, blame the flags in their classrooms," he posted. A rainbow emoji accompanied this, the New Times noted.
De Balinthazy clung to that narrative, adding: "Blame the media for emasculating men. It's YOUR fault for forcing an obvious agenda. Not these kids."
Then De Balinthazy added: "BOYS WILL BE BOYS"
Though deflecting blame at others, the influencer declared himself popular with children, The Messenger detailed, casting himself as a role model in a tweet. "I can be WIPED from social media and still resonate with the youth more than a drag queen," the tweet said.
---