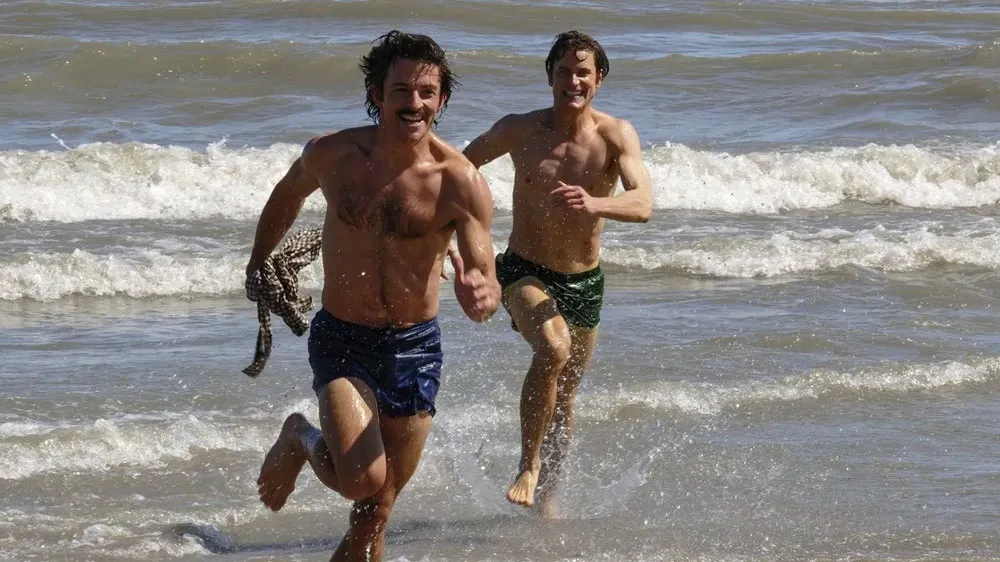 Watch: Matt Bomer and Jonathan Bailey Get Sexy in 'Fellow Travelers' Trailer
Fans are finally getting a look at the on-screen chemistry between Matt Bomer and Jonathan Bailey in Showtime's upcoming political thriller series, "Fellow Travelers," and it is hot.
As reported by Entertainment Weekly, The network shared a sneak peek of the historical drama and political thriller Tuesday featuring Matt Bomer and Jonathan Bailey.
Based on the Thomas Mallon novel of the same name, "Fellow Travelers" follows the romance between Hawkins Fuller (Bomer) and Tim Laughlin (Bailey), two men who meet in McCarthy-era Washington.
According to the show's synopsis, "Hawkins avoids emotional entanglements -- until he meets Tim Laughlin, a young man brimming with idealism and religious faith. They begin a romance just as Joseph McCarthy and Roy Cohn declare war on 'subversives and sexual deviants,' initiating one of the darkest periods in 20th-century American history."
In the new teaser, Hawkins and Tim are getting close as they talk shop and strategy.
Additionally, "Over the course of four decades, we follow our five main characters - Hawk, Tim, Marcus (Jelani Alladin), Lucy (Allison Williams), and Frankie (Noah J. Ricketts) -- as they cross paths through the Vietnam War protests of the 1960s, the drug-fueled disco hedonism of the 1970s and the AIDS crisis of the 1980s, while facing obstacles in the world and in themselves.
"The backdrop is the Lavender Scare, Senator Joseph McCarthy (Chris Bauer) and chief legal counsel Roy Cohn's (Will Brill) purge of homosexuals from government jobs," Entertainment Weekly reports.
"While Fellow Travelers begins with Hawk and Tim falling for each other during a terrifying time for queer people in America, the limited series, told over eight episodes, tracks their waxing-and-waning relationship through pivotal moments of queer history, such as the Harvey Milk era of the '70s and the AIDS crisis of the '80s."
According to producer Robbie Rogers, the crew worked across four different stages, and "It becomes difficult not only for the actors, but the directors to keep track of everything."
"Because we shoot out of order, and there were times in which we were shooting multiple decades back to back, they did rely on me to keep track of where they were in their lives," said series creator and showrunner Ron Nyswaner, who wrote the Oscar-nominated "Philadelphia."
Read the complete Entertainment Weekly interview.
Check out Bomer and Bailey below.
---