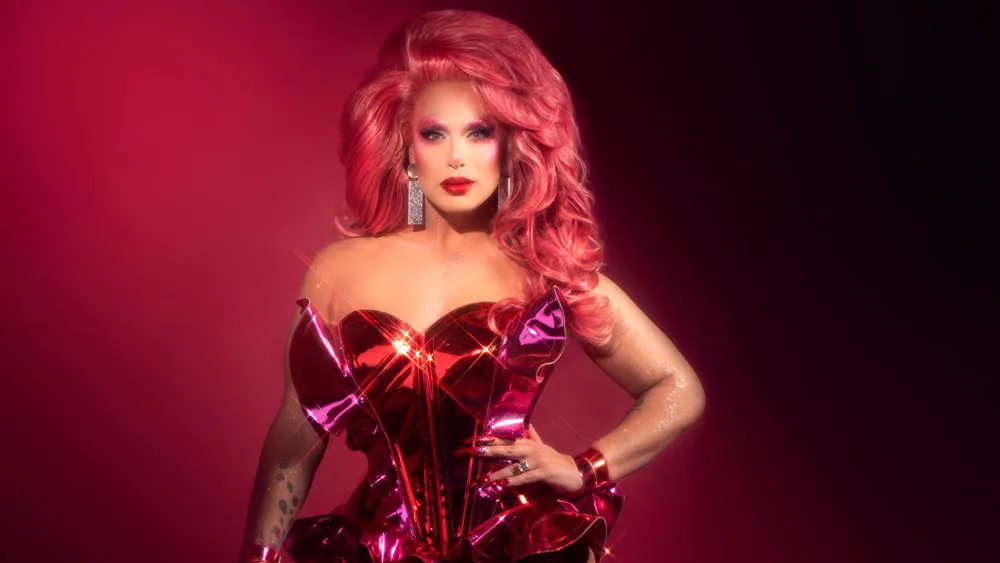 With Gay Days Anaheim Gig, Alexis Michelle Embraces Her Inner Disney Kid
Alexis Michelle first caught the public's eye when she appeared on Season 9 of "RuPaul's Drag Race" where she won the "Snatch Game" episode with her letter-perfect imitation of Liza Minnelli. She placed fifth overall in the competition.

Following "Drag Race," Michelle continued her performing career with her show about Broadway "Alexis, I Am!," a show she frequently performed at NYC's premiere cabaret venue the Feinstein/54 Below. On television she appeared with BeBe Zahara Benet, Jujubee and Thorgy Thor in the TLC special "Drag Me Down the Aisle" in 2019, which was developed into the series "Dragnificent!" the following year. Then last year she returned to the "Drag Race" franchise by appearing on the eighth season of RuPaul's Drag Race All Stars, where she placed fourth overall.


Watch Alexis Michelle on "RuPaul's Drag Race," Season 9" perform as Liza Minnelli on "The Snatch Game."

This week she heads to one of America's most popular destinations – Disneyland – where she will perform "Alexis Michelle Sings" on Friday, September 22. Disney, of course, has been in the center of the debate over the mainstreaming of queer culture due to their ongoing battle with Florida governor Ron DeSantis, and makes her appearance another volley in the ongoing culture wars.

Last June she brought the show to another of NYC's leading cabarets, Joe's Pub, where she wowed audiences and critics with her considerable musical theater skills. "This isn't the Alexis Michelle seen in the edits on the TV screen or at conventions; here is a club act centered around an artist who went to school and trained for the musical theater stage," reviewed Broadway World. Accompanied by musical director Brandon James Gwinn, her promises an evening of songs ranging from the catalogues of Barbra Streisand and Kay Starr to Dionne Warwick and maybe even some Disney.

EDGE spoke to Michelle (aka Alexander J. Michaels) about the show, her 'Drag Race' experience, and the on-going culture wars.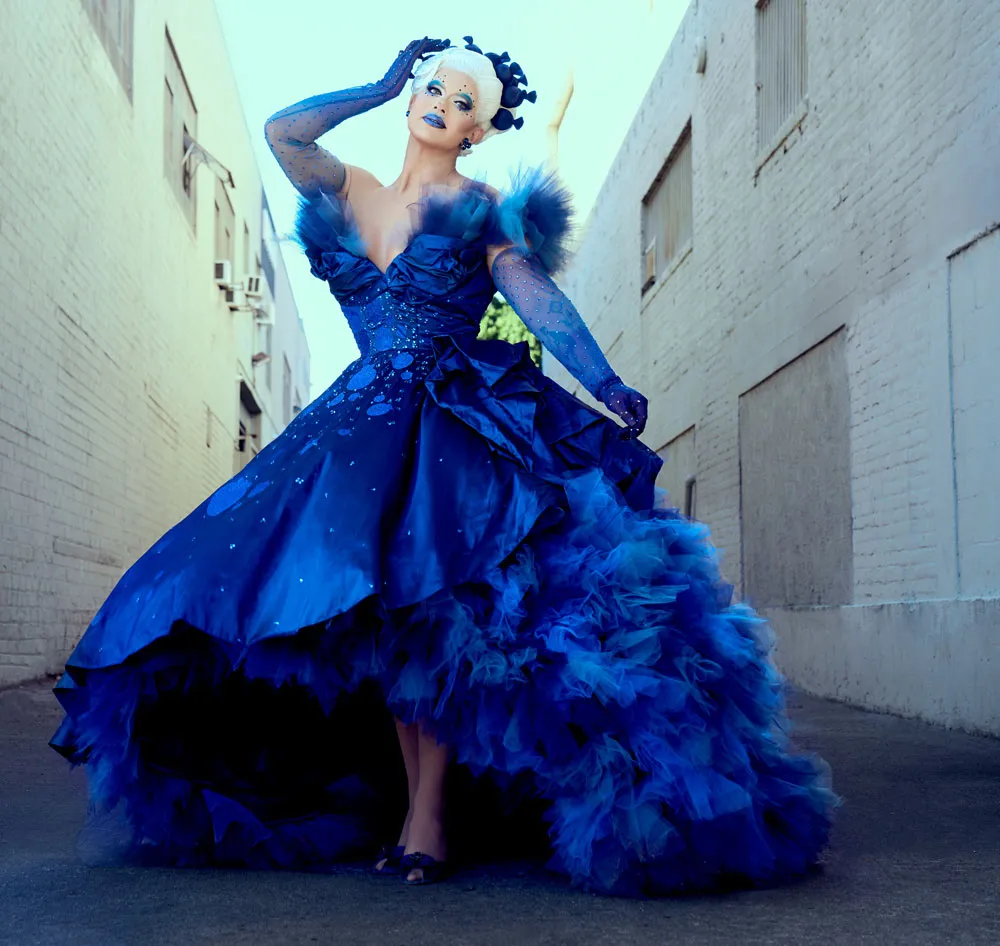 EDGE: Could you introduce yourself to the reader?
Alexis Michelle: My name is Alex Michaels, also known as Alexis Michelle.
EDGE: How did you choose your drag name?
Alexis Michelle: Back in 2003, I was trying to come up with a sort of punny name and I didn't land on anything that felt sort of right and organic for me. I thought I'd do a play on my name and while it seemed like an afterthought at the time, it was the right name because it's really an extension of myself.
EDGE: Tell us about Gay Days Anaheim.
Alexis Michelle: I am really over the moon to be a part of it and to be able to bring my one-woman cabaret to Gay Days at Disney in Anaheim, California. I have had some incredible experiences in my career, but I never thought something like this would happen. I never thought that I'd be performing in conjunction with the Disney Parks let alone in drag. The Disney kid in me is very excited.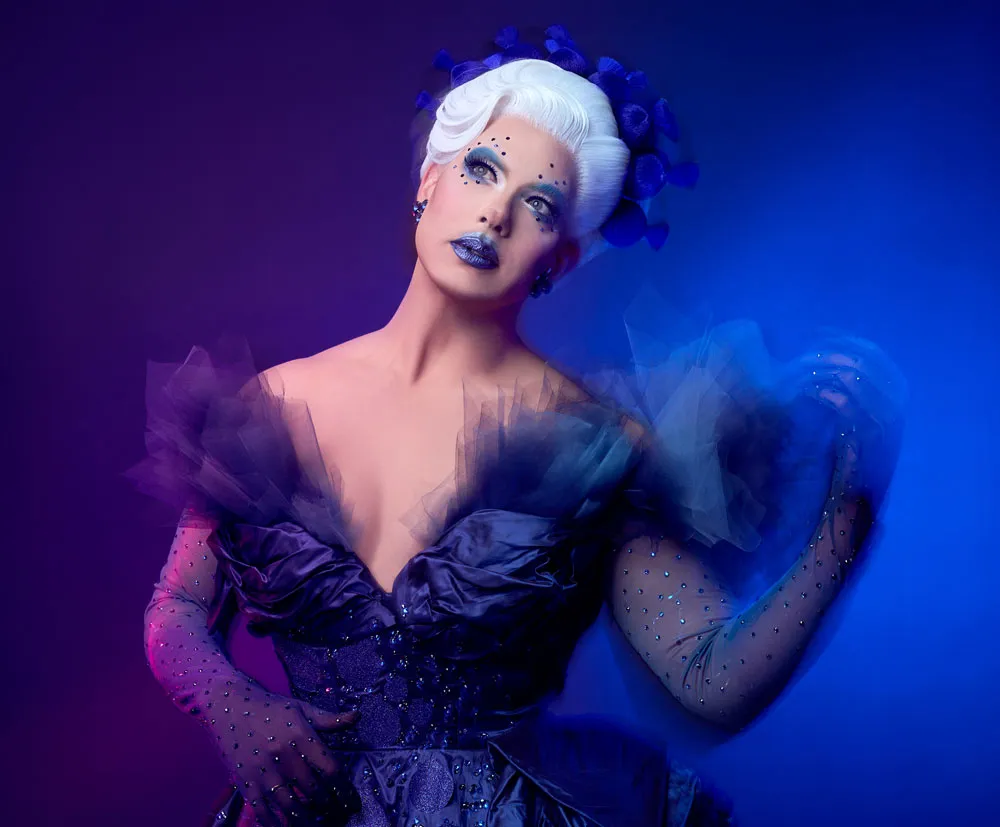 EDGE: You're appearing on the first night. What did you have to do to get that?
Alexis Michelle: That was out of necessity. I had a concert scheduled for the next night, so I was planning to do the show and jump on a red-eye to get back to the East Coast. Fortunately, that has been rearranged, so I don't have to fly back so soon, and I'll actually get to enjoy the park on Saturday.
EDGE: For your evening of song, what is your process for choosing which songs to sing?
Alexis Michelle: I've lost count now of how many shows I've done with Brandon James Gwinn, my music director, friend, and collaborator. We always joke that we have enough material for a dozen shows because we've been doing these standalone cabarets since 2017. The process varies–sometimes the sets are based on a collection of songs that I'm listening to at the moment, or they relate to what's going on in my life. From there begins the fine tuning - what do we have too much of or what do we need more of? It's like putting a puzzle together: making sure we have all the right pieces and that there is balance to the show.
EDGE: At the piano will be Brandon James Gwinn. What makes him the perfect accompanist?
Alexis Michelle: We knew people mutually, but we really hadn't known each other. It was actually my cabaret producer, James McBride, who suggested that I meet with Brandon. I think from one brunch meeting we discovered that we were cut from a very similar cloth and that we speak the same language. We definitely have a very queer theatrical background and sensibility that really meshes with each other. I think when you're doing this kind of work, because it's so personal you've got to work with people who get you and who understand you. Our friendship is as integral to our work as are his tremendous musical talents. What is really exciting about this show is that we will be performing some Brandon James Gwynn originals.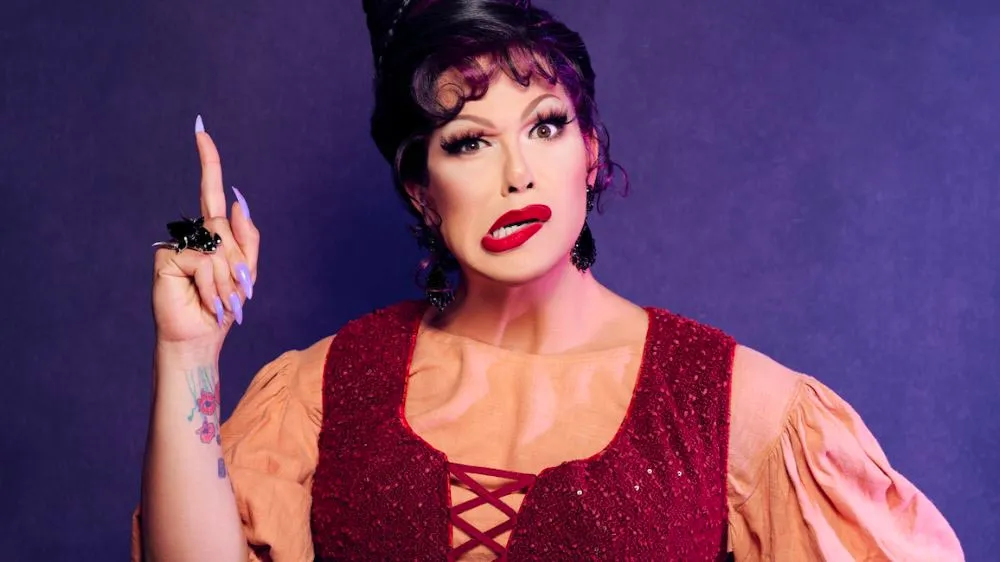 EDGE: You recently completed on season 8 of RuPauls Drag Race All Stars. How did it feel to be back in the Werk room?
Alexis Michelle: It was daunting because it's an experience like no other. You're catapulted into the public eye in this flashy and showy way and competing on a show that people love so deeply and take very seriously. There were definitely areas where I felt I had some unfinished business. When it came to my aesthetics, I didn't necessarily feel like I fully represented the kind of drag artist that I was the first time I appeared on the show. Visually, there were moments that were a bit uneven and that was something that I wanted to correct. I really needed to deliver a complete visual package of the artists that I am, and I feel proud that I accomplished that this time.
EDGE: You can't silence a drag queen. What is the message that you want the world to hear?
Alexis Michelle: In this moment and climate where I hesitate to say that drag is being misunderstood, I actually don't think it's being misunderstood. I don't think the people that are attacking drag really think it's what they say it is. I think the attack on drag that we're seeing from the conservatives is a diversionary tactic as they make attempts to strip trans people of their rights. Any chance I get to speak about this, I mention that because our trans community needs all of our support right now. So, the one thing I would say is that drag continues to be, for me and for many people, an art form of self-expression and celebration.
EDGE: What's next for you?
Alexis Michelle: I am super excited to be bringing my cabaret show to Gay Days. I am working out the map for a tour of my cabaret show as well as setting dates for my return to Joe's Pub next year. This fall, I'll be going back out on the road with "Witch Perfect." It is a live-singing "Hocus Pocus" parody, starring Tina Burner, Scarlet Envy, and myself.
Alexis Michelle appears in "Alexis Michelle Sings" as part of Gay Days Anaheim at Disneyworld, Friday, September 22. Follow this link for more information.
---