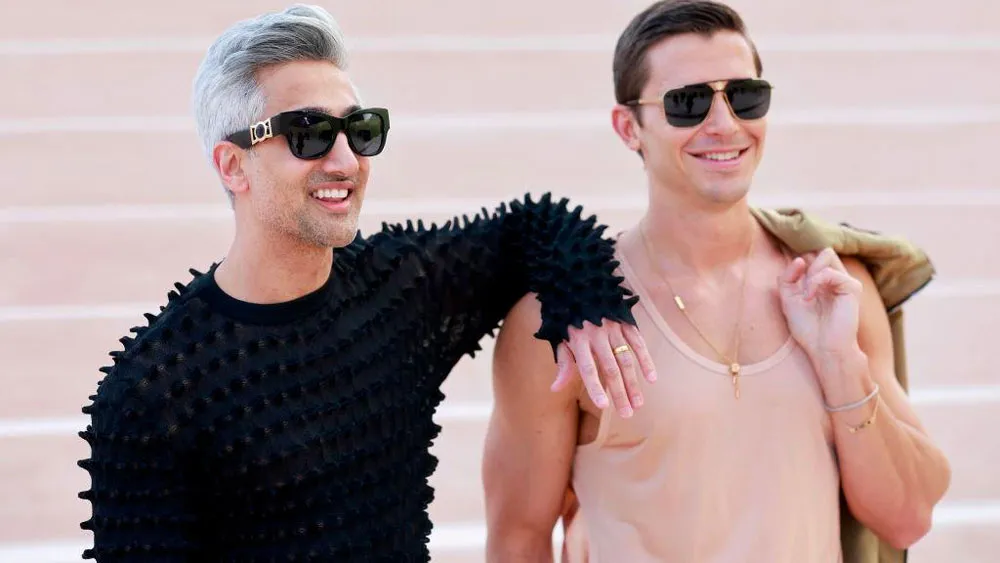 Antoni Porowski Only Invited One 'Queer Eye' Star to His Bachelor Party
As Antoni Poroswki gears up to for wedding with fiancé Kevin Harrington, the "Queer Eye" food guru celebrated with a bachelor party, inviting friends and family to the event. But only one of his costars got an invite to Tennessee's Blackberry Mountain, People reports.
The tea was spilled during an interview with Andy Cohen on his SiriusXM show Thursday with Karamo Brown, who revealed that he wasn't in attendance.
"The shade of it all!" Brown said. "Bobby was not invited, I was not invited, and Jonathan was not invited... just Tan was invited. The shade!"
Which means that "Queer Eye" style expert Tan France secured the invite from Poroswki.
Brown went on to add that there's no hard feelings.
"When it comes to events like that – like family things, weddings – it costs money, so I don't take offense to it," he said, adding that he assume he along with the other Fab Five members will be at Poroswki's wedding.
"But if we were not, I would be OK because people who get married, you understand what it costs per plate," Brown said, going on to later say that if he has a bachelor party he doesn't think he'd invite Poroswki either.
"I drink. I'm doing a shroom. I'm doing, you know, having a good time. And he's not – he's sober. So 'I'm not gonna invite you, girl, so that you can be over in the corner... Like, no. So again, no shade," he said.
People reports that a number of celebs showed up to his bachelor weekend, including Gigi Hadid and Grammy and Tony Award-winning composer Benji Pasek.
---