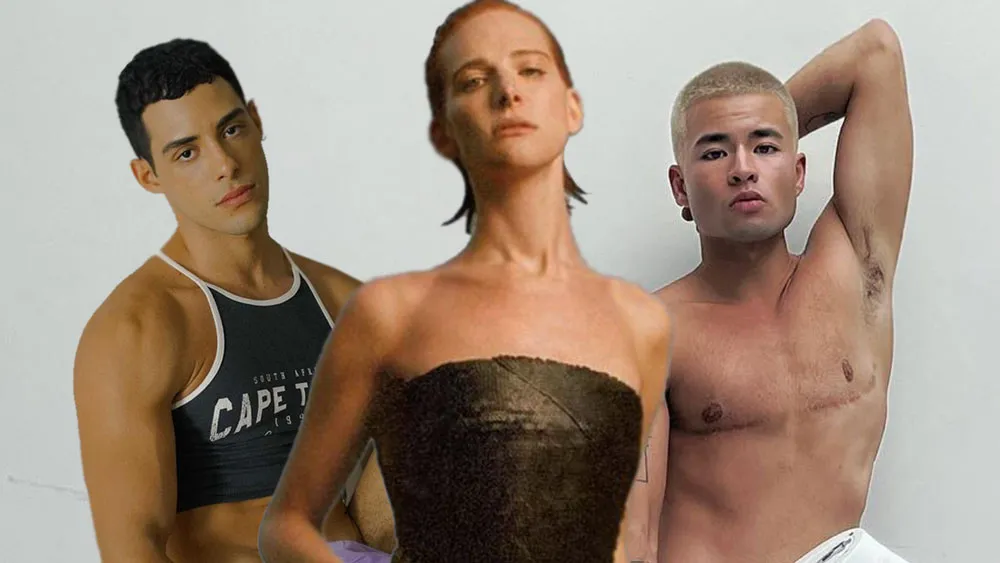 InstaQueer Roundup: Our Favorite Posts from the Week, Sept. 16
Welcome to our latest round-up of queer Instagram moments! This week was packed with red carpet fashion and superstar performances. We've got looks from Fashion Week, film premieres, the VMAs, and Vogue London. Of course, we begin with the life-giving, the endlessly enticing, the...
Thirst traps
We love when people know they're hot as hell and let the world enjoy it as much as they enjoy themselves! Here's Cardi B twerking, Monét X Change in a nude swimsuit that leaves nothing to the imagination, and Måneskin having a "yassified Mary-Kate and Ashley Olsen" moment.
Legs!
What a tremendous privilege to have a week where we can dedicate an entire section of this round-up to photos that made us say "Yas, the leg!" out loud.
Now serving: Looks, face, body, salad!
The men of Pedro Almodovar's "Strange Way of Life" serve face, arms, and chest at the film's premiere; Taylor Zakhar Perez slays the Vogue red carpet in London; Demi Lovato in latex for their "Revamped" album release, and Reneé Rapp wearing a literal receipt for Sweetgreen.
Big life moments
Elliot Page's new film "Close to You" and Lil Nas X's documentary "Long Live Montero" premiered at TIFF; Ayo Edebiri threw the first pitch at Fenway Park, and Chris Appleton's masterclass was live-streamed in Times Square.
Magazine covers
We conclude this round up with some really exceptional covers that queer stars have graced. Among them, Troye with wings for HERO, Hunter Schafer up close and flying high for AnOther, and Anitta looking super chic.
---