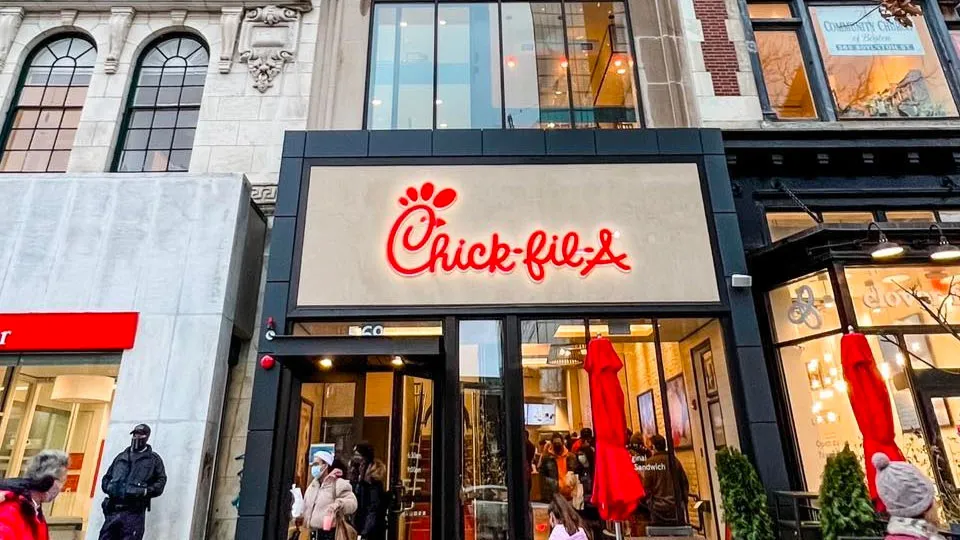 Chick-fil-A Returns to UK After Gay Rights Backlash
Chick-fil-A is officially giving the United Kingdom another go after the Christian-centered chicken chain closed a pop-up site in 2019 after pushback over its anti-gay views.
As reported by CNN Business, the company said in a press release Thursday that it plans to open its first store early 2025 and follow up with another in two years.
The restaurants will be owned and operated as franchises and each store is expected to create 80 to 120 jobs, according to Chick-fil-A. The stores will be the first Chick-fil-A's outside of the U.S.
"Chick-fil-A opened a temporary store in Reading, a town west of London, in 2019, triggering protests by local LGBTQ+ rights activists," CNN Business reports. "Soon after, the mall hosting the pop-up site said it would not extend the shop's lease beyond the six-month trial period, local media outlet Berkshire Live reported."
Overall, Chick-fil-A said that it plans to invest $100 million in the UK over the next decade. The company also plans to debut in Asia by 2026.
---