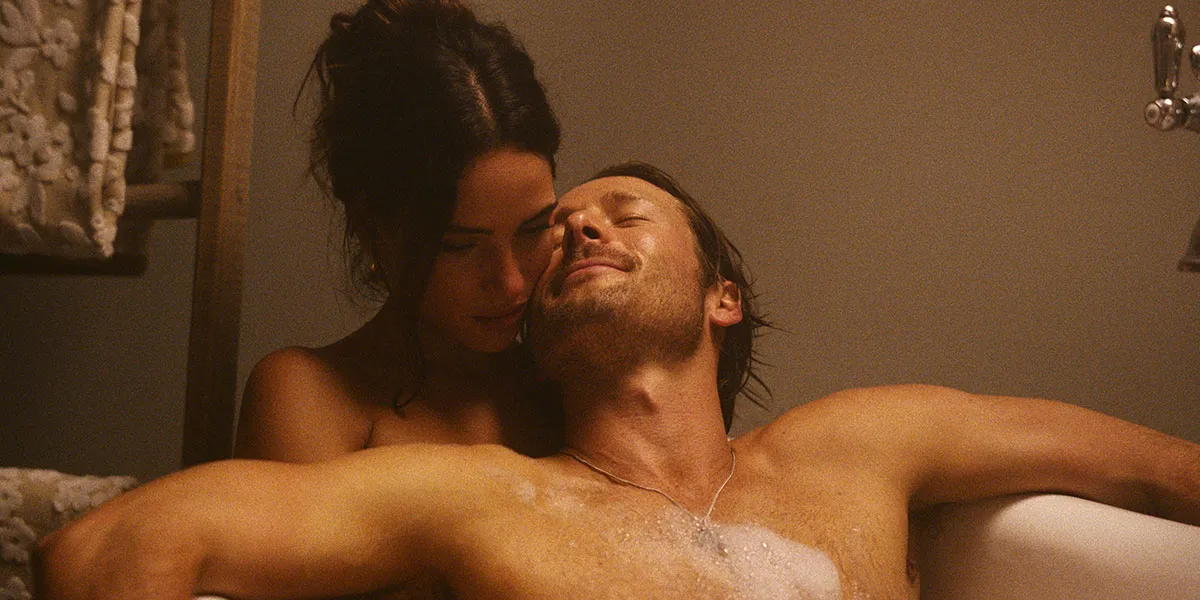 TIFF Journal 2023: 'Next Goal Wins,' 'National Anthem,' & 'Hit Man'
When TIFF announced Taika Waititi's "Next Goal Wins" as its first official selection for this year's festival, it didn't come as a surprise. Back in 2019, "Jojo Rabbit" screened and took home the People's Choice Award which kicked off an awards campaign that led to an Oscar for Waititi's screenplay. It makes logical sense that his next film would try to repeat the same pattern of success, and "Next Goal Wins" appears to be concocted by Waititi and co-writer Iain Morris to please the most average moviegoing crowd imaginable.
That approach is a big part of the film's problems, since "Next Goal Wins" sands off the edges that made films like "Boy," "Hunt for the Wilderpeople," and "Jojo Rabbit" distinctive as bittersweet feel-good movies. Adapted from a 2014 documentary, it tells the true story of soccer coach Thomas Rongen (Michael Fassbender), who gets fired from the US National Soccer team and takes a job coaching the American Samoa football team. The change in teams and location is a drastic one for Rongen; American Samoa was ranked as the worst soccer team in the world at the time and broke the record for worst performance in international football history, losing 31-0 against Australia in a World Cup qualifying match. Rongen's goal sounds simple: The team doesn't have to win, they just need to score one goal in a qualifying game.
Rongen's short temper and tough approach to coaching leads to a culture clash against the easygoing lifestyle of American Samoa, which Waititi mines for plenty of laughs. And it's a good thing that he still has the ability to come up with some good jokes, since "Next Goal Wins" sloppily builds around them with the template for an underdog sports movie. Character and story development barely appear here; it's mostly cliches with the hopes that an audience's muscle memory of cinematic tropes will fill in the emotional blanks. Sure, "Next Goal Wins" had me laughing for a bit, and it gets points for its committed, charming ensemble, but that can only go so far with writing and directing this slapdash.
Then there's the film's handling of team member Jaiyah Saelua, who is part of the Faʻafafine community (seen as a "third gender," it's sometimes broadly translated to represent queer and non-binary people in general) and the first openly transgender player in the World Cup qualifiers. Non-binary actor Kaimana plays Jaiyah, who gives a strong performance in service to Waititi's weak, problematic handling of transgender people. Waititi deviates from the true story with a conflict between Rongen and Saelua as Rongen cannot comprehend what kind of person she is. In reality, Rongen didn't have any issues with Saelua, so Waitii's embellishment is cynical from the get-go. It's made worse once Saelua sits Rongen down for a heart-to-heart after he deadnames her, where she explains what being transgender is in a way that's supposed to change the minds of whatever transphobic viewer might be watching. "Next Goal Wins" won't change any hearts or minds on that front, but its half-assed execution of its underdog narrative certainly has no issues hoping to warm their hearts. Everyone involved in this film can do better than this.
A much better time can be found in Luke Gilford's "National Anthem," which explores the gay rodeo community in America through the eyes of young construction worker Dylan (Charlie Plummer). Living with his little brother and single, hard partying mom, Dylan takes odd jobs to pay their bills, which lands him a few weeks' work on a queer ranch called House of Splendor. It's in this environment where the quiet, soft-spoken Dylan finds a sense of community for the first time, and soon falls for lively barrel racer Sky (Eve Lindley).
Gilford has a background in photography, and for years he's lived in and photographed the queer rodeo community, which elevates "National Anthem" into something more interesting than its plot or Dylan's character arc. The visuals from Gilford and cinematographer Katelin Arizmendi are striking but never too showy, with an emphasis on establishing its own distinct sense of naturalism. It's in Gilford's handling of the queer rodeo community at House of Splendor and rodeo events where the film works best, with the ranch seen by Dylan as a piece of paradise.
Dylan's inexperience allows basic expositional dialogue to get some details out of the way, but unlike "Next Goal Wins" there are no attempts to explain anything to viewers. We see a group of queer people, with varying identities and backgrounds, live in an environment without judgment. It is not the film's job to translate this subculture and its marginalized members to viewers, it just depicts them as they are. The ensemble cast is solid, with Plummer's deceptive performance going from blank slate to emotional and expressive as his character embraces his sexuality, and Lindley stealing the whole film with her confident and playful turn as Sky. The film represents a refreshing viewpoint on queer culture through its specificity, and it's a sign that Gilford is worth watching as a filmmaker.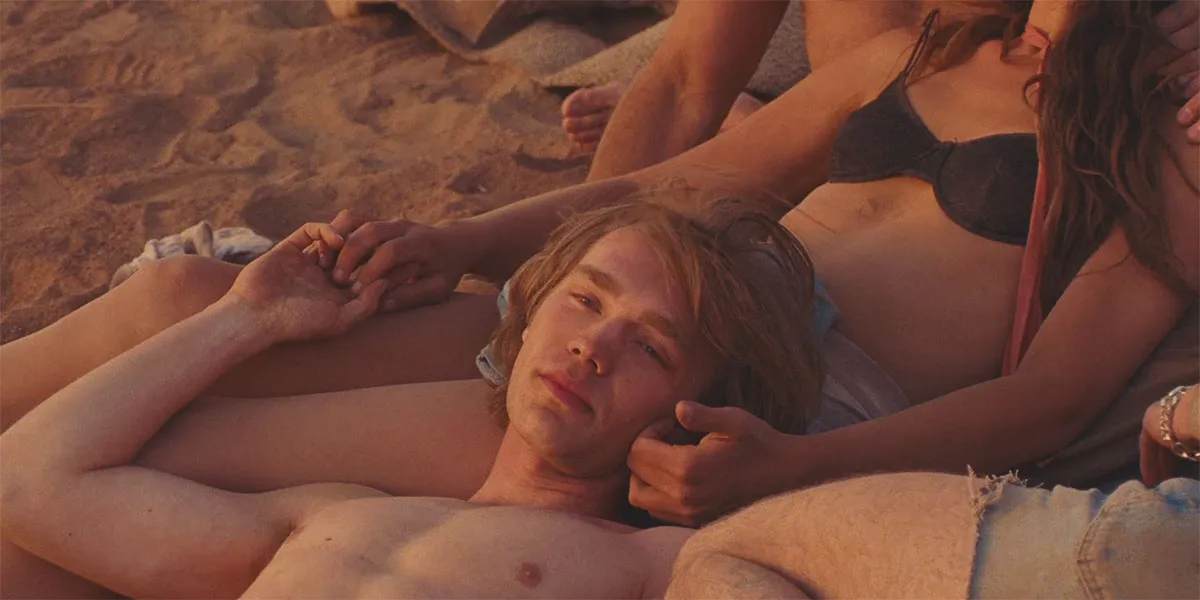 The sheer size and length of a festival like TIFF means I have opportunities to catch plenty of titles, not just queer ones, and the festival's scheduling means I have a lot of time slots where I can check out other films. I dedicated one of those times to check out "Hit Man," the latest film starring rising actor and eye candy Glen Powell. And part of me feels compelled to write about "Hit Man" given it's the most entertaining thing I've seen at this festival so far. Powell plays Gary Johnson, a nerdy philosophy and psychology teacher in Houston, Texas, who's also a part-time assassin.
That's a very selective version of the synopsis I'm giving, because so much of what makes "Hit Man" a blast is the way director Richard Linklater and Powell (who co-wrote the script with Linklater) subvert expectations around an assassin film while blending it with different genres. Gary eventually gets hired by Madison (Adria Arjona) to kill her controlling husband. It's love at first sight for Gary, and once he realizes she's not a criminal he convinces her to back out of hiring him as he doesn't think she's the murdering type.
That decision leads the two of them to develop a relationship, and both Powell and Arjona's chemistry is the kind that's harder to find on screen in recent years. Over time, as the police get closer to catching Gary and Madison's husband discovers who she's sleeping with, the narrative twists and turns with a gleeful, infectious energy. Powell guarantees he's leading man material here, finally breaking out of the jackass jock roles he's been put in over the years, while Arjona holds her own as Gary helps Madison break out of her shell.
But what makes "Hit Man" work so well is its light tone, which hits the right blend of sexy, funny, and clever. There's a running thread in the film about Gary teaching psychology, and how the questions around identity he brings up in class relate to the very different professions he regularly switches between. This even leads to a monologue explaining Freud's concepts of id, ego, and superego at one point, but Linklater and Powell never let it overtake the fun of it all. "Hit Man" understands that intellectual ideas don't have to be applied in intellectual ways. You can just make a really enjoyable time out of them, and make the kind of crowd pleaser they just don't make anymore.
---