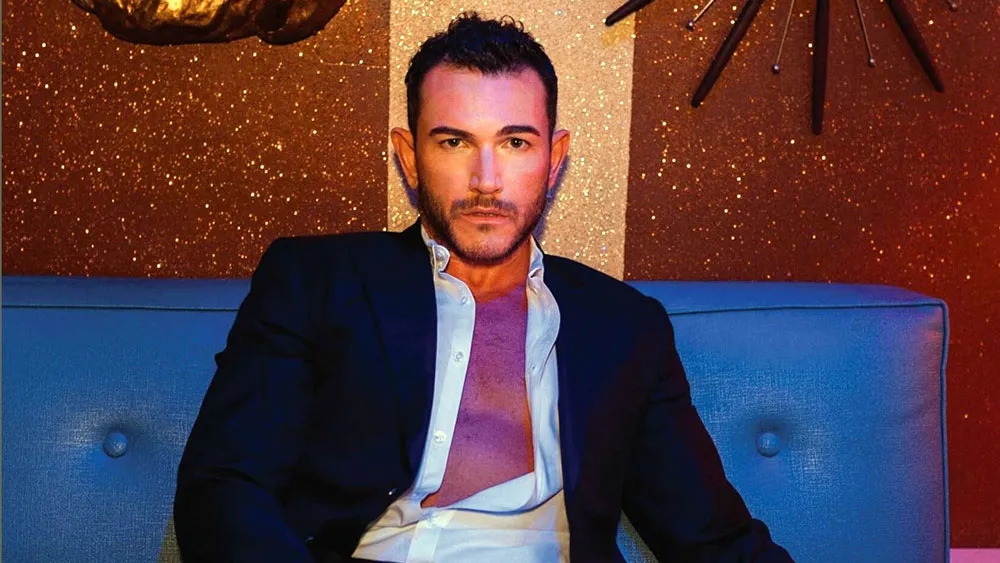 'American Idol's' Jim Verraros Is Hot with a Hot New Gay Anthem on the Way
It's been 12 long years since "American Idol's" first gay star Jim Verraros has released an album. But now he is planning a hot comeback with a hot new gay anthem, reported Pride.com.
From the looks of his Instagram, Verraros appears to be in the best shape of his life, and he is also getting his career back into shape his first single since his 2011 album "Do Not Disturb."
Described as a blend of pop and EDM, the song is titled "Take a Bow."
And if that wasn't enough, the lyrics are equally pop-ish and sexually charged.
"Watch me on your TV, but you think of me in private, I could be your movie, I could be your love scene, Baby, if you let me, oh," sings Verraros in a teaser for the track.
And let's not skip over that the lyrics are also very queer.
"I could be your starlet, I could be your harlot, I could be the skeleton you're keeping in your closet," he sings. "I could be your dirty, dirty little secret, baby you can keep it, oh."
About the song, Verraros wrote on X, "I cannot wait, you guys! Tomorrow! It's been 12 years...so many thoughts in my head about coming back to music...but I'm so inspired by our community and it gave me hope that maybe there was room for me, too. I hope you like this one."
Since finding fame during "American Idol's" first season 21 years ago, Verraros has released three dance albums, had acting roles in a few comedies and helped spearhead a few marriage-related expos.
But now he is going back to doing what he does best and has been posting thirst traps leading up to the "Take a Bow's" release.
The song officially hits Friday, Sept 15. on most digital platforms.
And if that didn't drum up enough anticipation for you, here is Verraros posing provocatively in his underwear.
And check out these IG pics:
---