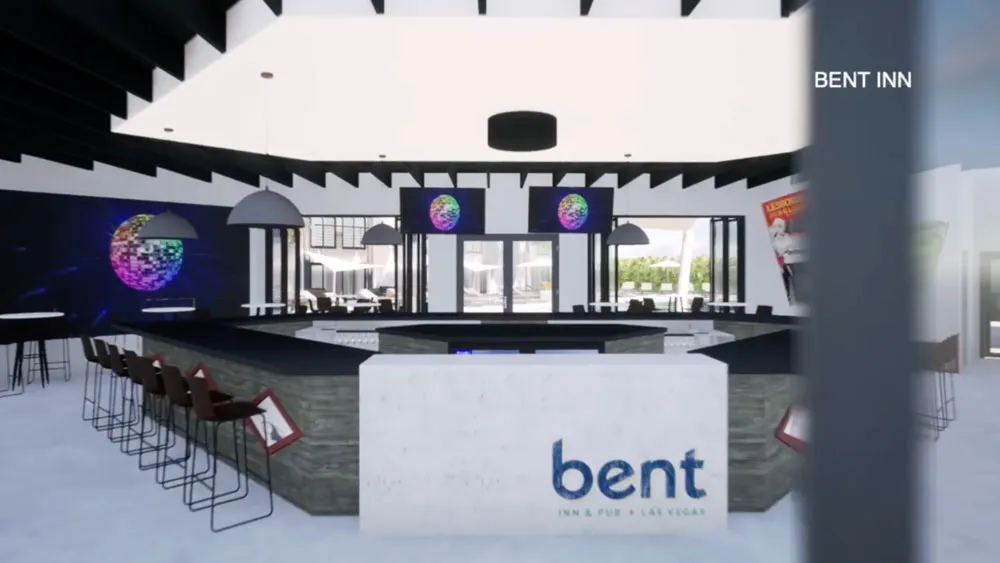 A New Queer Hotel Is Coming to Downtown Las Vegas
A new boutique hotel is headed to Sin City.
As reported by Las Vegas Review-Journal, Bent Inn Las Vegas will debut as a 33-room nongaming hotel. Set to open mid-October, the hotel will begin taking reservations in November.
"Everyone needs a place where they are free to be themselves. And that's Bent Inn," Greg Kafka, who owns and operates parent company Escape Resorts with husband Mark Hunter, said in a news release. "Although 'straight friendly,' our goal is to set the travel standard for what we call the Bent Community (the not-so-straight, nerdy cool, khakis-by-day-leather-by-night, pink hair, crew cut, black nail polish, no nail polish, nose ring, hairy, smooth, fem, masc, butch, he, she, they, them, Jack and Coke, dirty martini, daiquiri, top, btm, vers, side, switch). It's for those of us who make life interesting."
Construction and supply chain disruptions reportedly delayed the hotel's original target opening for summer.
According to Bent Inn's owners, the hotel will have "playfully designed rooms" that incorporate mid-century modern and industrial design, including murals and original posters of gay pulp fiction from the 1950s and 1960s.
Additionally, the hotel will have a pool and 50-seat gastropub.
---