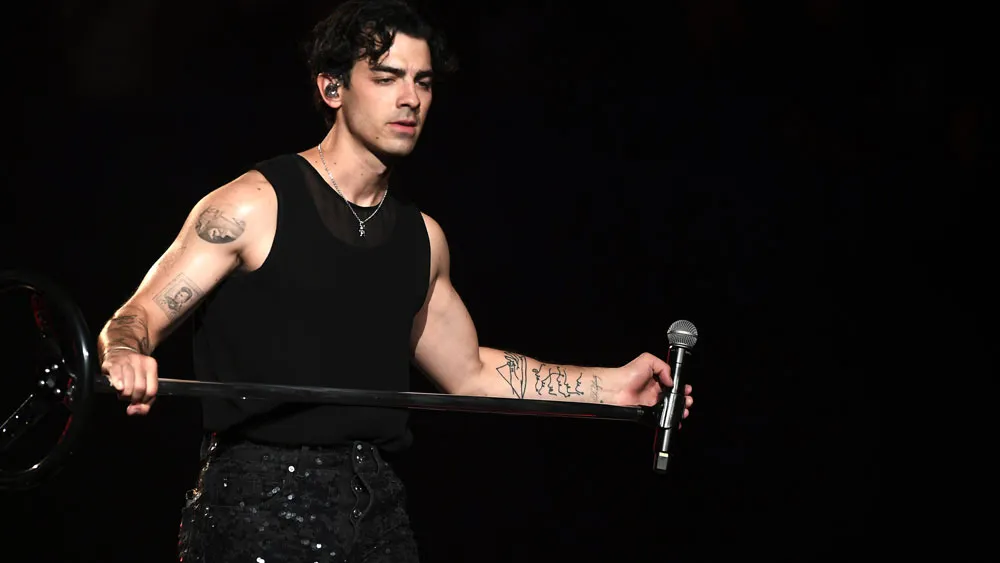 Joe Jonas Flashback: Remembering his Accidental and Fun Gay Bar Experience
Joe Jonas isn't having a very good week. He even called it a "tough" one at a concert on Saturday at Dodgers Stadium in Los Angeles, telling fans: "I just wanna say, look: If you don't hear it from these lips, don't believe it," he told the packed stadium between songs. "Thank you, everyone, for your love and support. Me and my family love you guys," reports the Los Angeles Times.
His comments came after Jonas filed for divorce against actress Sophie Turner ("Games of Thrones") last Tuesday Jonas filed for divorce a week ago according to an exclusive Today Show report.
Jonas, 34, and Turner, 27, were married in 2019 after nearly three years of dating, and have two children together: daughter Willa, 3, and a second daughter, 14 months.
But the split hasn't been without controversy, as the website Koimoi commented.
"Joe has been making a lot of noise over his divorce with Sophie Turner. Many have accused him of generating false and negative PR stories against his ex-wife to create a false narrative amongst the readers. Some of his old quotes about blaming ex-girlfriends Taylor Swift and Demi Lovato also resurfaced on the internet, adding fuel to the fire."
But the website also shared a lighter moment from the Jonas's past.
"Back in 2015, Joe Jonas shared his experience of visiting a gay club along with his brother Nick Jonas. He told PrideSource, 'I went to a gay club with Nick a few months ago – it was really fun!' He confessed that he had gone to such venues before but 'accidentally' since he was in Europe and couldn't read the signs. 'Getting hit on by more men than you would usually get hit on by,' is what made him realize where exactly he was."
He added: "I think that's happened to a few people. But, you know, it was cool. We went out with some of our friends who are gay. I just think we live in a world where obviously it's not a big deal – it's fine – and you can have fun wherever you go and make the best of it."
---