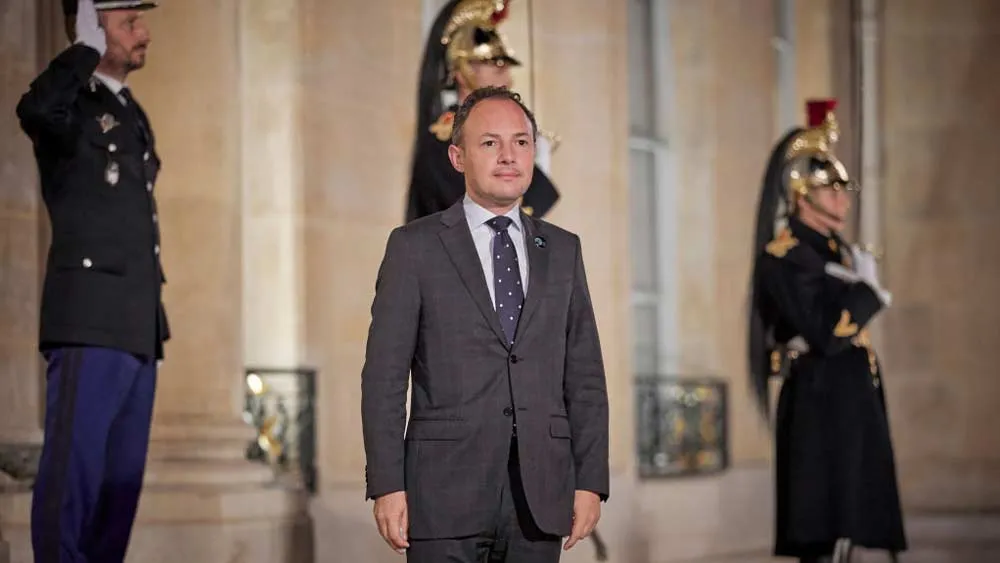 Andorra's Prime Minister Comes Out as Gay
Andorra's prime minister, Xavier Espot Zamora, publicly came out as gay in an interview on Sept. 11. "I've never hid it," Espot, 43, said in comments he made to Ràdio Nacional d'Andorra, GCN reported.
The head of state of the tiny country, which has fewer than 82,000 people, went on to say, "Now, if I'm not asked, I don't have to say it either, in the sense that it doesn't define the entirety of who I am and even less of my personal politics.
"But at the same time, I think it shouldn't be a problem to express it," Espot added, before going on to say that "if this helps many children, young people or teenagers, who are going through a difficult time, see that in the end... you can prosper and reach the highest magistracy, then I am happy to express it."
Andorra is located between France and Spain, and, according to Wikipedia, "Andorran people are a Romance ethnic group closely related to Catalans."
GCN detailed that with his public embrace of authenticity, Prime Minister Espot "joins the handful of other openly LGBTQ+ heads of state and government across the globe.
"In 2009, Jóhanna Sigurðardóttir became the world's first openly queer head of government as the then-Icelandic Prime Minister," the article continued, "while in 2022, San Marino appointed Paolo Rondelli as one of two captains regent, making him the world's first openly gay head of state."
Other leaders the article cited include Irish Taoiseach Leo Varadkar, EU president Edgars Rinkēvičs, Serbian prime minister Ana Brnabić, and the prime minister of Luxembourg, Xavier Bettel.
---
Kilian Melloy serves as EDGE Media Network's Associate Arts Editor and Staff Contributor. His professional memberships include the National Lesbian & Gay Journalists Association, the Boston Online Film Critics Association, The Gay and Lesbian Entertainment Critics Association, and the Boston Theater Critics Association's Elliot Norton Awards Committee.