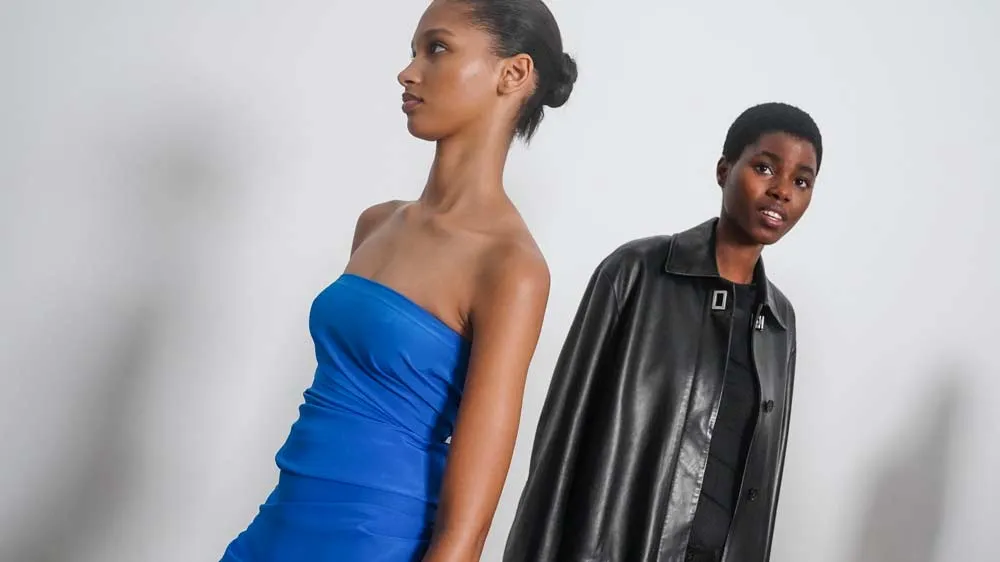 At Proenza Schouler, Bleached Denim, Sweaters as Scarves, Echoes of Wind Chimes
Bebeto Matthews and Jocelyn Noveck
READ TIME: 1 MIN.
If you listened closely, you could hear a sound akin to wind chimes on a breezy day coming from the Proenza Schouler runway at New York Fashion Week.
That's because a couple of ensembles actually did feature what looked like shards of glass artfully adorning a skirt or a top, and leaving a tinkling sound in their wake. Designers Lazaro Hernandez and Jack McCollough held a buzzy show on Saturday, filling a cavernous space at the Phillips auction house on Manhattan's Park Avenue with fashion fans eager to sample the latest from a duo that often experiments with their craft.
In keeping with the theme of glass, fans outside who couldn't get into the show pressed onto the glass of the huge windows of the auction house to get a prime view of the action one floor below. They saw singer Natalie Mering, who performs by the name Weyes Blood, open the show in an oversized white blazer.
The runway featured a new highly bleached denim, a series of filmy, ruched dresses, and a creative take on sweaters, with long sleeves worn tied around the neck like a scarf.
The designers also introduced their new logo in various forms – two abstract letter Ps combined to form an S – on a black sweater, or as hardware on shoes, belts or bags.
Sofia Richie, Pamela Anderson and Tommy Dorfman were among the celebrities crowding into the busy space.
---