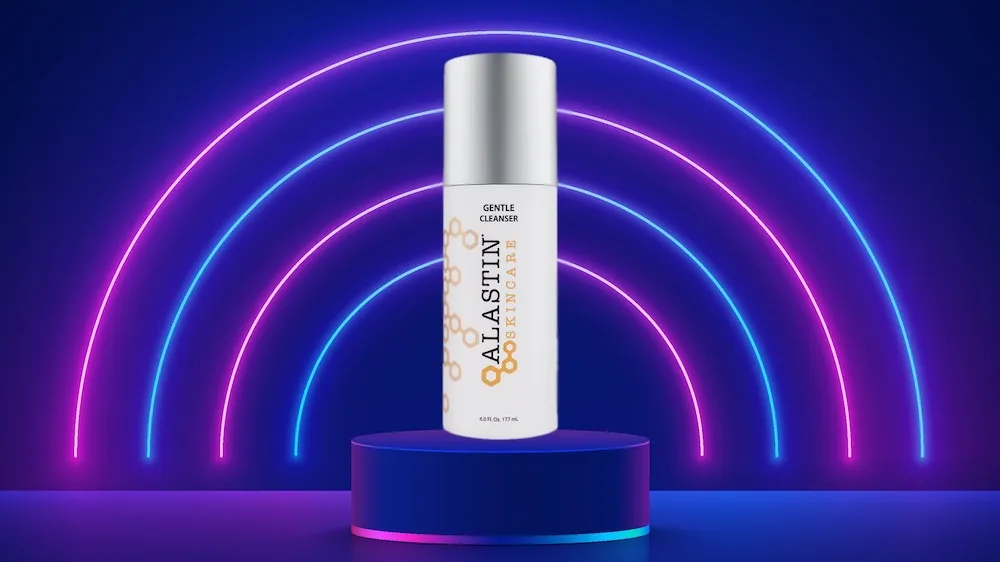 Current Obsession: A Physician-Approved Face Wash that Wows
Generally speaking, facial cleansers tend not to be the star product of a skincare routine. At best, a good cleanser will get the job done without stripping the skin, irritating the skin, or leaving an annoying film behind. But for a product that's only on your face for 30 seconds to a minute before it gets washed down the drain, how impressive can a cleanser really be? Well, if Alastin has anything to say about the matter, a cleanser can be damn impressive.
But before we get into the specifics of why Alastin's Gentle Cleanser is such a winner, it's important to note that Alastin is the fastest-growing physician-dispensed skincare brand. That means that you're not going to find Alastin at a place like Sephora, but rather at top dermatologist's offices and medical spas around the country. Founded in 2015, Alastin Skincare is all about strategic research and developing innovative products that have the greatest potential impact for both patients and providers. Now let's get to the cleanser: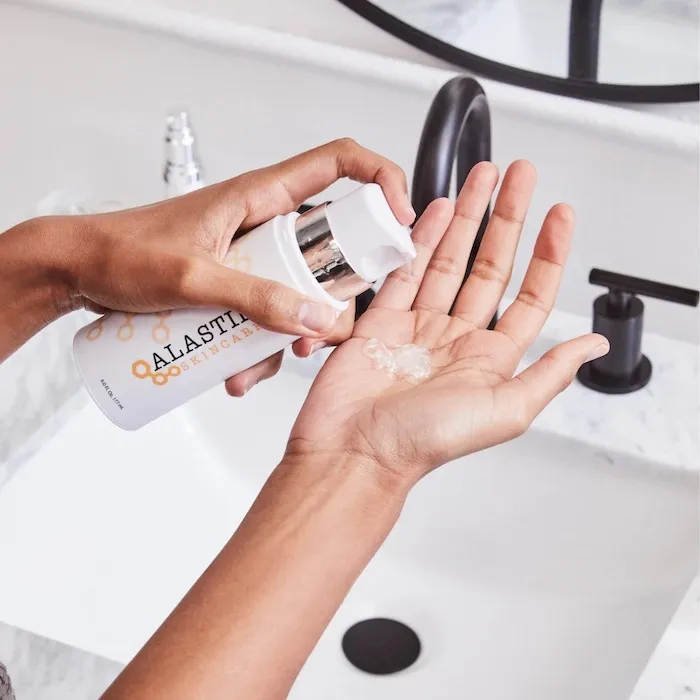 Why I Love It
As someone with skin that's on the oilier side, I tend to gravitate towards cleansers that suds up a bit. No, suds aren't a marker of cleansing potential, but they can leave the skin feeling more cleansed and fresher. Plus, whether it's a body wash or a shampoo, when something suds up we feel like it's doing more. But some foaming cleansers can be drying with twice-daily use, and cleansers that don't foam tend not to do as thorough a job on oilier and combination skin. When I first received this product and saw the word "gentle" in the title, I was utterly disinterested; I don't have sensitive or dry skin and "gentle" cleansers have in the past left me underwhelmed. From the very first wash, I was addicted. This formula is the perfect combination of gentle and effective, all the while leaving your skin so baby soft that you'll want to caress it all day long.
What's In It
Alastin's Gentle Cleanser does feature some ingredients that may prove irritating for those with extremely sensitive skin, such as Sodium C14-16 Olefin Sulfonate, used here as a surfactant, and Lavender Extract & Citrus Aurantium, potentially irritating and sensitizing extracts used for fragrance. But given the limited amount of time a cleanser sits on your skin, most people will not have issues with the formulation that is otherwise excellent.
On the plus side, it boasts D-Panthenol, a Vitamin B5 derivative that helps soften and moisturize skin; Bisabolol, an antioxidant with the ability to calm skin; and Oat Kernel Extract, a skin-soothing savior. There's also a little bit of Titanium Dioxide, an occlusive with UV-protective capabilities (though keep in mind it's rinsed down the drain), and Beta-Glucan, a naturally derived antioxidant with the ability to soothe, hydrate, minimize redness, moisturize, and reduce the look of wrinkle depth.
Why It's Worth It
At $49, there's no getting around the fact that this is a splurge, especially for a cleanser. But the 6 Oz. bottle seems to last an eternity, and you need just one pump the cleanse the entire face and neck. Starting and finishing the day with a clean mug is vital to the health of our skin, so investing in a special medical-grade, physician-approved cleanser is not unwise.
In fact, Alastin's Gentle Cleanser taught me a couple things: it's possible to fall in love with a face wash, and "gentle" can almost certainly mean "mighty." $49, Alastin Skincare.
---