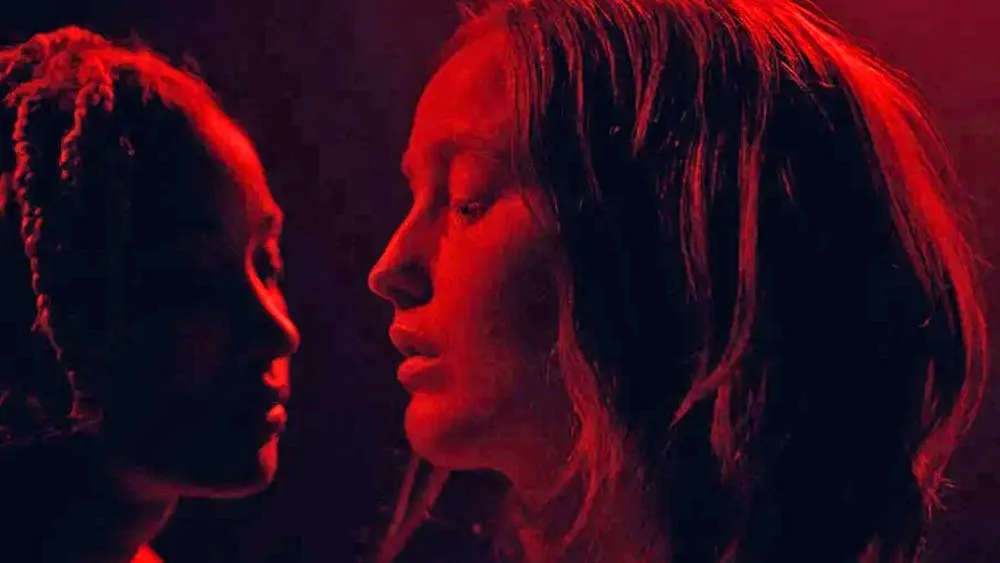 Review: It's High Time for a Lesbian Werewolf Movie – 'My Animal' Delivers
If you've seen "Daughters of Darkness" (1971) or "Dracula's Daughter" (1936), to name just a couple, then you've seen a lesbian vampire movie. But what about a lesbian werewolf?
Werewolves have long been a boys' game, with only rare exceptions like the 2000 film "Ginger Snaps," which focuses on two sisters. But while Catherine Deneuve was putting the chomp on Susan Sarandon in 1983's "The Hunger" and Elina Löwensohn was sharpening her fangs even while Peter Fonda's van Helsing honed his wooden stake in 1994's "Nadja," where were the Sapphic lycanthropes?
Well, they're out there, but they tend to be obscure. "Good Manners" is a 2018 Brazilian flick about a pregnant lesbian lycanthrope unsure if her unborn child will inherit her lupine tendencies; 2021's "Bloodthirsty" made hardly a blip. "Jack & Diane," a teen romance with bite from 2012, never emerged from the shadow of the John Mellencamp song (to which it bears no relation), despite starring Juno Temple and Riley Keough.
But now comes "My Animal," from screenwriter Jae Matthews (who is also one half of the band Boy Harsher; the other is Augustus Muller, who scores the film) and director Jacqueline Castel (making her feature film directorial debut). Centering on a teenager named Heather – whose striking red hair is echoed in her younger twin brothers, and whose father is a lycanthrope whose hard-won advice she listens to only intermittently – the film unfolds against the wintery backdrop of a rural Canadian town, where the boys mistake toxic masculinity for manliness, the nights are pitch-black, and the woods provide room for a werewolf to roam.
Heather is an avid hockey fan, and it's at a hockey arena where she meets Jonny (Amandla Stenberg), a fellow teen and figure skater whose own father – played in a hilarious cameo by out "Kids in the Hall" alum Scott Thompson – is as controlling as Heather's parents, though for different reasons. Heather yearns to play on the town's hockey team, which is all-male. She also longs to engage in the social life of the local young people. Being a young woman all but excludes her from the first, and her need to be home early (especially on nights near the full moon) puts a kibosh on the second.
But when romance starts to blossom between Jonny and Heather, caution goes to the wind. The emotional high of first love is tempered by Heather's resentful, alcoholic mother (did she not quite know what she was getting into on the wedding day?), as well as Jonny's jealous boyfriend; then comes tragedy, followed by a betrayal that threatens to bring everything crashing down.
Much of the movie is swaddled in snowbound, rural darkness, broken by headlamps and splashes of suffusing red light, lending it a vibe somewhere between "Twin Peaks" and "The Mothman Prophecies" – a perfect atmosphere for a coming-of-age tale that blends queer sexuality and supernatural suspense.
"My Animal" hits theaters Sept. 8.
---
Kilian Melloy serves as EDGE Media Network's Associate Arts Editor and Staff Contributor. His professional memberships include the National Lesbian & Gay Journalists Association, the Boston Online Film Critics Association, The Gay and Lesbian Entertainment Critics Association, and the Boston Theater Critics Association's Elliot Norton Awards Committee.