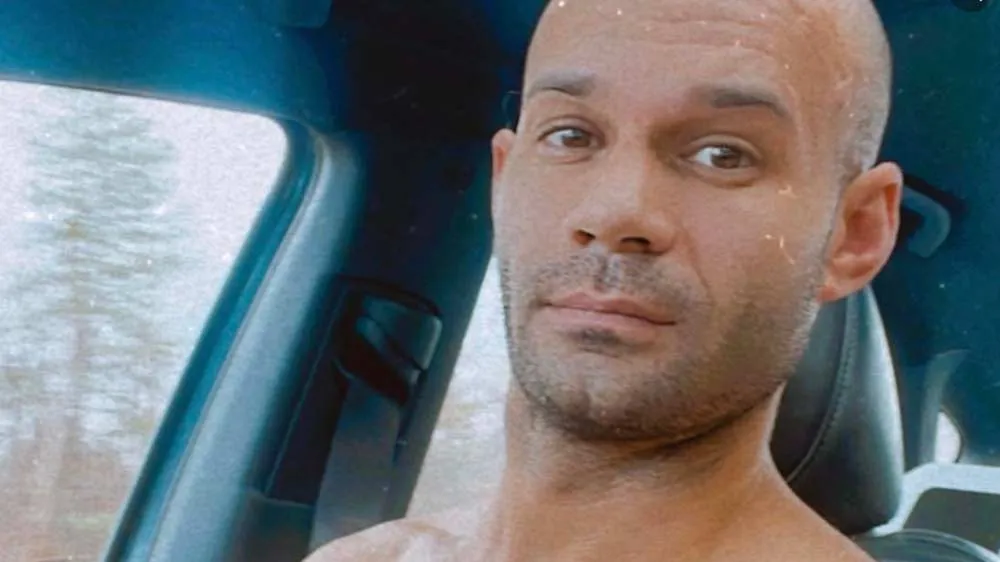 Former Manager of LGBTQ+-friendly Businesses Speaks Out on New Owners' GOP Donations After Firing
Two Columbus, Ohio businesses with longstanding ties to the city's LGBTQ+ community are now having their status as gay-friendly establishments questioned by an employee of both who says he was abruptly let go following the businesses' acquisition by a new owner with a history of donating to the GOP.
"Nick Elkovitch took to Facebook recently to express his feelings after he was let go from his job at Union Cafe and Axis Nightclub, two Short North spots on North High Street popular with the LGBTQ+ community," local newspaper the Columbus Dispatch reported.
In his Facebook post, Elkovitch described his many responsibilities at the two businesses, writing, "It was a privilege to be a role model, offer protection through change of ownership, to restaff an entire company through a global pandemic by my lonesome, celebrate the diversity of our community, implement new and exciting programming, facilitate the relocation of the company's greatest commander-in-chief of its time, relocate the new executive chef in a 5 year long absence of one, and grant all the entertainers of Columbus a safe space on our stages."
Elkovitch had been with the two establishments for nine years. But last year, "Michael Purdum, who founded and owns the Old Bag of Nails restaurant group, bought Union Cafe and Axis. And that, according to Elkovitch, changed things," the Dispatch relayed.
"Union Cafe and Axis Nightclub were my home," Elkovitch wrote in his post. "My passion, my devotion, and anyone with eyes could tell you that."
"In hind sight, a concern of the previous owner had in selling to a restaurant group was that they likely would come with their own corporate team who would, in time, begin to dismantle the foundation of what we'd built," the post continued. "How true that came to be."
Suggesting that the new ownership was concerned with aligning the cafe and the nightclub with their restaurant chain, rather than with maintaining the two business' rapport with the local LGBTQ+ community, Elkovitch posted: "During a time when our rights are being stripped away and drag is being billed as a crime, we approached our new home office about hosting a fundraiser for ACLU Drag Fund and we were QUICKLY declined under the thinly veiled guise that we needed to consider the public perception of their other venues."
Elkovitch pointed to what he characterized as a lack of response from the new owners to concerns in the LGBTQ+ community around legislative concerns.
"Did anyone happen to see a post from Union or Axis when everyone marched to the Ohio State House in [protest] of the new Ohio Drag Ban?"
"No? No post?"
"How odd."
Added the former employee: "They'll take your money; but they won't support your rights."
Elkovitch included documentation showing contributions from Purdum to Republican political entities and candidates, including Newt Gingrich.
In an email to staff that was provided to The Dispatch, Purdum offered his apologies "to the hard-working staff of Union & Axis that my past donations to Republican-affiliated candidates have generated some negative comments."
"You are the life blood of this business because of your dedication and commitment to be welcoming to ANYONE who chooses to walk through our doors," Purdum's email went on to say.
Contacted for comment by The Dispatch, the executive manager for both businesses, Joey Steward, responded with a statement that said, in part, "The goal since the acquisition of the two venues has been to maintain the business operations and enhance the culture of being a safe and welcoming space for the LGBTQIA+ staff & community."
---
Kilian Melloy serves as EDGE Media Network's Associate Arts Editor and Staff Contributor. His professional memberships include the National Lesbian & Gay Journalists Association, the Boston Online Film Critics Association, The Gay and Lesbian Entertainment Critics Association, and the Boston Theater Critics Association's Elliot Norton Awards Committee.