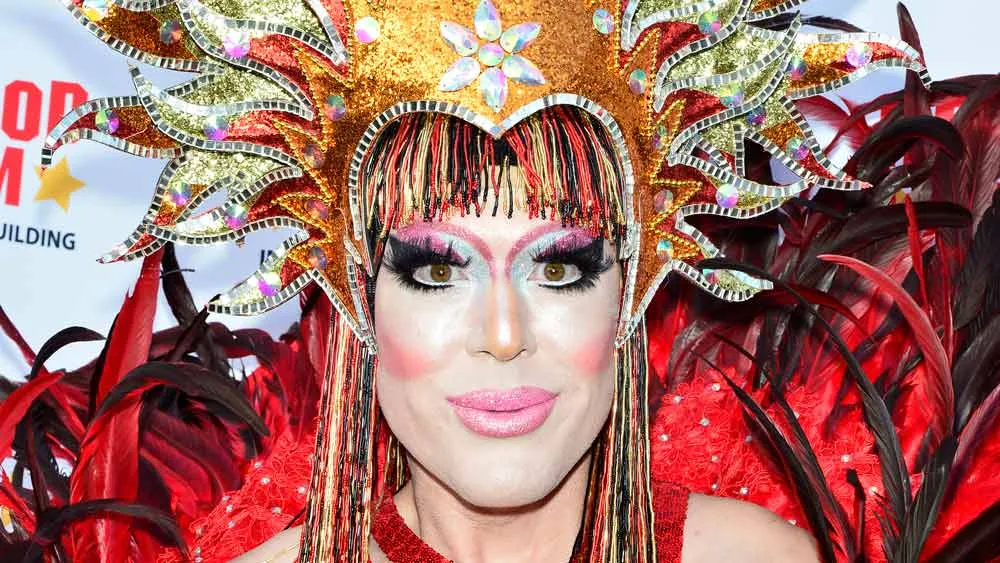 50 Local Artists to Perform at Palm Springs Pride
The following is a press release from Greater Palm Springs Pride:
Greater Palm Springs Pride announces a lineup of 50 artists scheduled to perform on the Pride Community stage on Saturday and Sunday, November 4-5, at the 37th annual Greater Palm Springs Pride Festival. The stage located in downtown Palm Springs, on Palm Canyon Drive, north of Tahquitz Canyon Way, will be hosted by Bella da Ball.
"Including community artists in the Pride celebration fosters authentic representation and creative expression, enriching the event's atmosphere with diverse perspectives and narratives. Their involvement not only empowers LGBTQ and ally voices but also creates a more inclusive and vibrant celebration that resonates deeply with attendees," said Ron deHarte, President and CEO of Greater Palm Springs Pride.
The Pride Community Stage features performers who identify as gay, lesbian, straight, gender non-binary, male, female, transgender, royalty, and more. The diverse artists identify as Black, Native American, Latin, Asian/Pacific Islander, and White communities.
"The wide range of performances presented on the Pride Stage is always a community favorite. Those appearing inspire others and give back to the community throughout the year. This is a great way to celebrate each performer and thank them for all they do in the community," added deHarte.
Bella da Ball will host the Pride Community Stage on both days. Suitcase travel magazine describes Bella as "an unmistakable mascot for this Californian desert city built on good times, good looks, and good people. Drag queen, tour guide, and the beating heart of Palm Springs."
Drag personalities celebrating the Pride theme "Drag Now! Drag Forever!" include Miss Long Beach Pride 2023 and Miss Broadway in Drag 2017 Sheena Wolfe; Vanity Halston; Le Khoa; Jackette Knightley; Aura Van Dank; AngeliqueVaGorgeous with Barbie Girl Mix; Mx. Long Beach Pride 2023 bearded queen JJ; Anita Treadmill and The Divas on the Dance Floor (Jacqueline Chantry, Pearl O'Wisdom, Dolly Pardon Me, Lady Chilane, Mutha Chucka); CC LaBrie, bearded drag performer from North Carolina singing live, including "These Boot Are Made for Walking"; Mareeka, a one-woman drag illusion performance honoring the late Selena Quintanilla.
Vocalists/artists/dancers include the 16-voice men's vocal performance group, A Cabbello; Carol Kamenis; Keisha D and The Hearts of Soul (Philly Joe Little, Leon Bisquera, Phillip Pallerano, Moyes Lucas, Rick Taylor, Lewis Jones, Dee Dee Star) with a special The Essence of Tina Turner tribute; Jason Hull; Jeffrey Chan; DMGD; Teddy Martin; Larry Bennett; Cat Lyn Day as Marilyn Monroe in a special tribute; Allan H. Jensen (doing the national anthem on Sunday); Anita Treadmill and Divos on the Dance Floor (Allan Jensen, Tommy Dodson, Randell McGlasson, Clarence Franks, James Tennessen, Jeremiah Clark, Kai Brothers); Kippy Marks, high energy fusion acoustic/electric violin with his new CD; and Jaime Adrian, high energy dance music.
Others included in the Pride Community Stage lineup are comedian Quincy Bazen, DJ Mod girl.
Organizers previously announced Idina Menzel as headliner on the Hornitos Main Stage Nov 4. Additional headliners will be announced leading up to Pride Week. Performers will come together in four venues, including the Hornitos Main Stage on Palm Canyon Dr at Amado, the Pride Community Stage on Palm Canyon Dr and Tahquitz Canyon Way, the Oscar's Stage on Tahquitz Canyon Way and Indian Canyon Dr, and the KGAY / White Party Global Stage in the Arenas District.

Pride Week has been made possible by the support from the City of Palm Springs, PS Resorts, Hornitos, La Crema, Nutrl, and Nissan.
The three-day Festival will be free to attend. Donations can be made with Gateless Tickets. Gateless Tickets are a great way to give back by donating to the local nonprofit Pride organization. Donations help keep Pride free and accessible to everyone.
About Greater Palm Springs Pride
Greater Palm Springs Pride is a 501(c)(3) nonprofit community enhancement organization founded to promote public education and awareness of individual rights and civil liberties of the LGBTQ+ community and to promote its history, diversity, and future prosperity. Palm Springs Pride has tirelessly advocated for equality and diversity since the first Coachella Valley Pride event in 1986.
Palm Springs Pride Week is scheduled for November 2-5, 2023. For more information about Greater Palm Springs Pride, visit www.pspride.org. Follow us on Facebook at www.facebook.com/palmsprings.pride.
#PALMSPRINGSPRIDE
#VISITPALMSPRINGS
#PSPRIDE
---