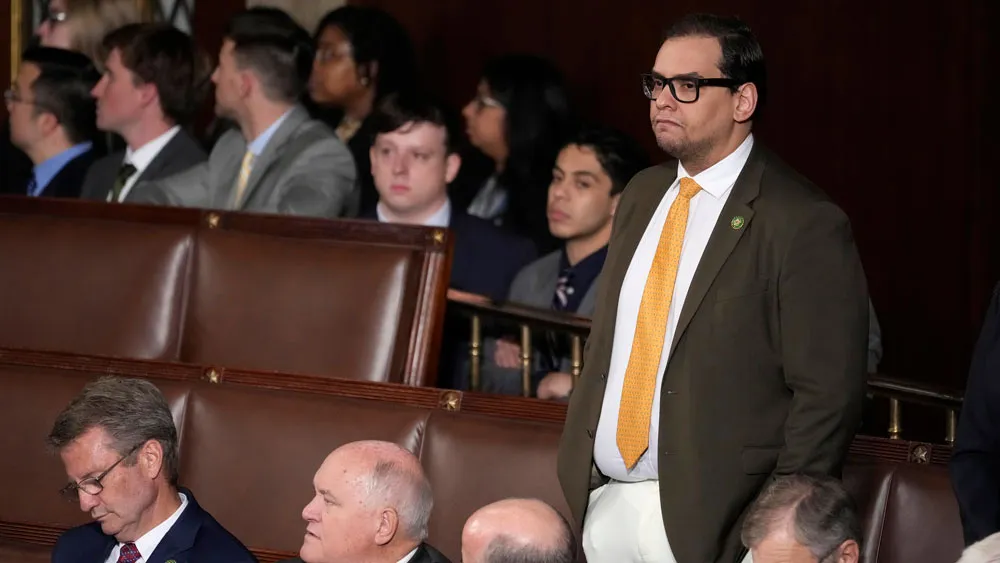 Rep. George Santos Is Allegedly Taking Ozempic and Dropping Weight
You can add Rep. George Santos to the growing list of celebrities who have recently dropped major weight thanks to the help of Ozempic.
As reported by Page Six, the embattled congressperson was apparently overheard at a "swanky Manhattan party" Tuesday night that he dropped as much as much as 90 pounds on the drug.
Santos "allegedly declared he could beat his Beltway rival Mitt Romney in a 'cage match' because he knows jiu-jitsu, when one guest suggested a face-off with Romney a la Elon Musk and Mark Zuckerberg.'"
An insider also reportedly told Page Six, "George said, 'I've lost 92 pounds on Ozempic over the last eight months," and that his pharmacist beau had expressed concerns about the medication.
Ozempic is in a class of Type 2 diabetes drugs, including Wegovy and Mounjaro, whose side effects include weight loss.
Comedian Tracy Morgan, Sharon Osbourne and popular podcaster Claudia Oshry are among celebrities who have openly admitted to use the drugs, as well as a gaggle of other celebrities who reportedly use it in secret.
Santos' team declined to comment on his alleged Ozempic use but did confirm that the politico attended the party.
Santos is currently under a 13-count federal indictment for alleged fraud and money laundering, and he has pleaded not guilty. But it has apparently not stopped him from socializing like he has not a care in the world.
---