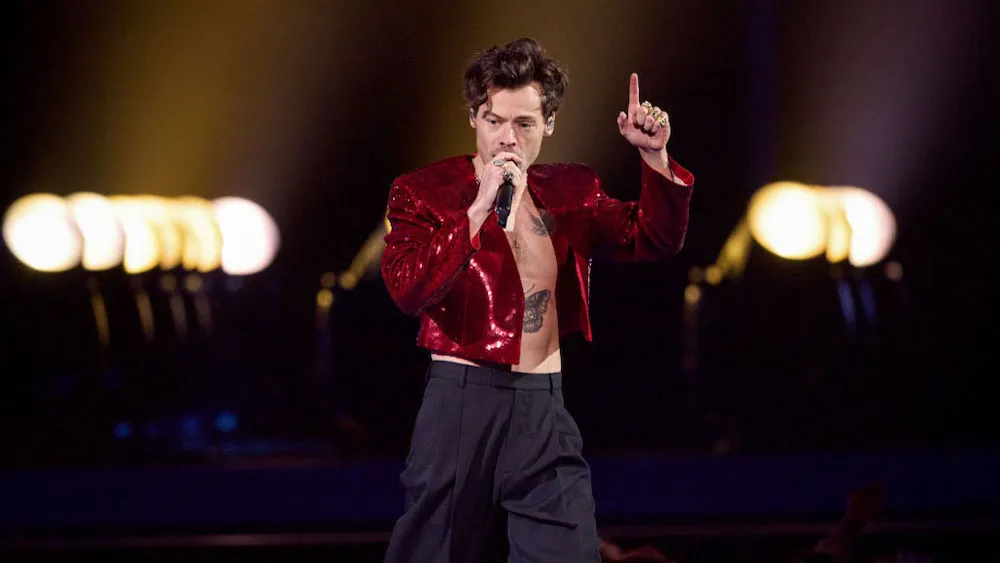 Harry Styles to Release Sex-Themed Perfume
Although early details are scant, the Mirror recently reported that Harry Styles' beauty brand Pleasing is set to launch a trio of sex-themed perfumes.
Formulated to evoke the smells of 'skin-on-skin,' the three scents will be called Rivulets, Closeness, and Bright, Hot. Shaun Kearney, who for six years served as Chief Designer for Goop, Gwyneth Paltrow's lifestyle brand, has been with Pleasing since July and is said to have played a role in the development of the trio of fragrances. Remember Paltrow's infamous "This Smells Like My Vagina" candle? Well, Kearney was also the man behind that provocative product.
Pleasing initially launched last summer and currently offers various unisex makeup and nail care products, in addition to some branded apparel and basic skincare. As soon as we learn more about the Styles sex perfume, we'll share the details!
---