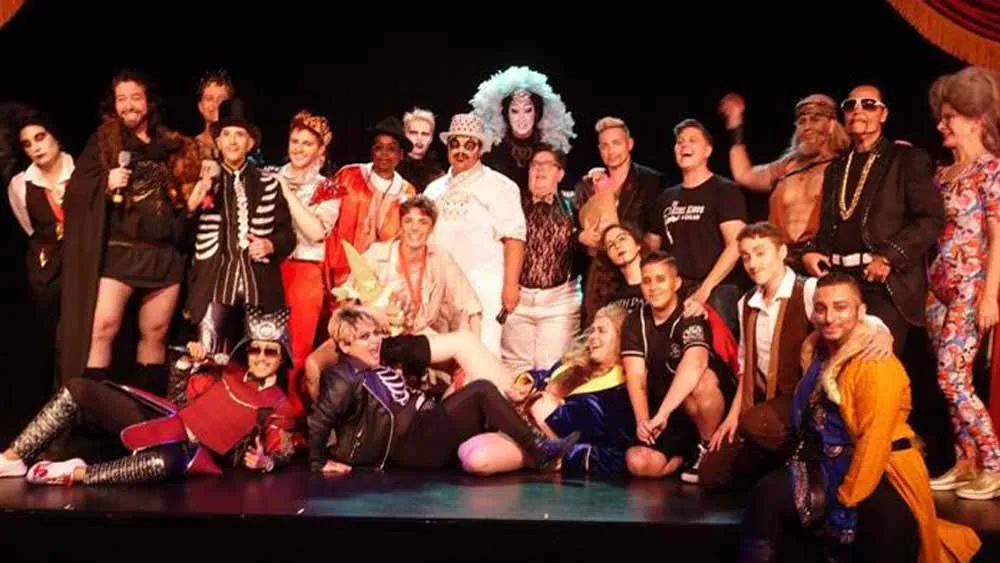 Drag King Contest Returns to Oasis
David-Elijah Nahmod

READ TIME: 5 MIN.

The 27th Annual San Francisco Drag King Contest comes to Oasis on August 6, and King extraordinaire Fudgie Frottage says that 27 is his lucky number. Frottage will co-host the contest with beloved Sister Roma. The evening promises to be filled with fun, excitement and laughs, though this year's contest is also turning out to be somewhat of a political statement, given the anti-drag backlash going on in red states.

"Are we living in Weimar Germany?" Frottage asked in an interview with the Bay Area Reporter. "Why will they pay money to see Tyler Perry as Madea or Grace Jones? They will let their offspring watch Disney's 'Mulan' yet they think that a drag queen story hour is going to turn children gay. They are so clueless it's pathetic. Thankfully we have intelligent communities in cities like ours. The bottom line is, you can't stop art, or freedom of speech or free expression. You can try to be Hitler incarnate, but it won't play in the long run."

Frottage describes the drag king contest as being similar to a pageant, except that they eliminate the extraneous and go directly to the talent segment. The show usually opens with a big production number, followed by some all-star performers like Madd Dogg 20/20 or Meatflap, This is followed by the stepping down number from last year's winner Helixer Jyder Byntwell.



Then the judges are introduced. Judging this year's contest are Marga Gomez, Joan Jett Blakk, Vera, Fontaine Blue and Klingon Vanna White. Then contestants are brought out, first with the Lip-sync for Your Life segment to select one more king from a group of newbies who will move on to the main competition.

"These kings bring their skill set to the stage and the competition gets fierce," said Frottage. "Following that segment, the judges go off to deliberate and once they have made their decisions, everyone is brought back on stage and the winning King is crowned along with the first and second runners-up. Then we all stick around to dance and schmooze a little before calling it a night."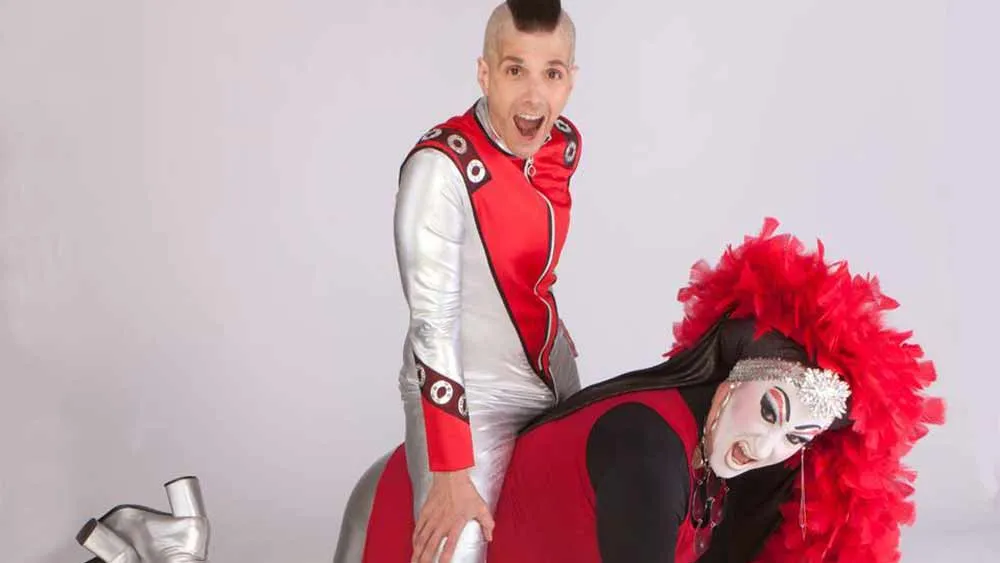 Roma and 'roni
Frottage can't say enough good things about his co-host Sister Roma, whom he refers to as a goddess.

"Where Roma gets the energy to be out everyday and night, sometimes at more than one event in any 24-hour period, is some kind of incredible super-power," said Frottage. "She travels all over the world representing the Sisters of Perpetual Indulgence as well as our community. I am proud to be her friend."

There will be one more guest judge in the contest, a performer who goes by the name Tenderoni. Hailing from Chicago, Tenderoni has a schtick that harkens back to the 1980s. He won Alaska Thunderfuck's Drag Queen of the Year Pageant in 2021.

"Guaranteed to get the whole audience dancing," Frottage promised. "Tenderoni is the definition of showmanship."



"Tenderoni is my alter-ego, the persona that gives me the confidence to be myself and perform in front of strangers," Tenderoni said.

As a teenager he was obsessed with '80s and '90s music and would impersonate Michael Jackson. His favorite movies growing up were "The Birdcage" and "To Wong Foo," so drag was a part of his life from an early age.

"When I moved to Chicago as an adult I was opened up to so many different types of drag, including drag kings," he said. "I was so inspired that I decided to take a chance and try a competition. I've been performing ever since, almost seven years."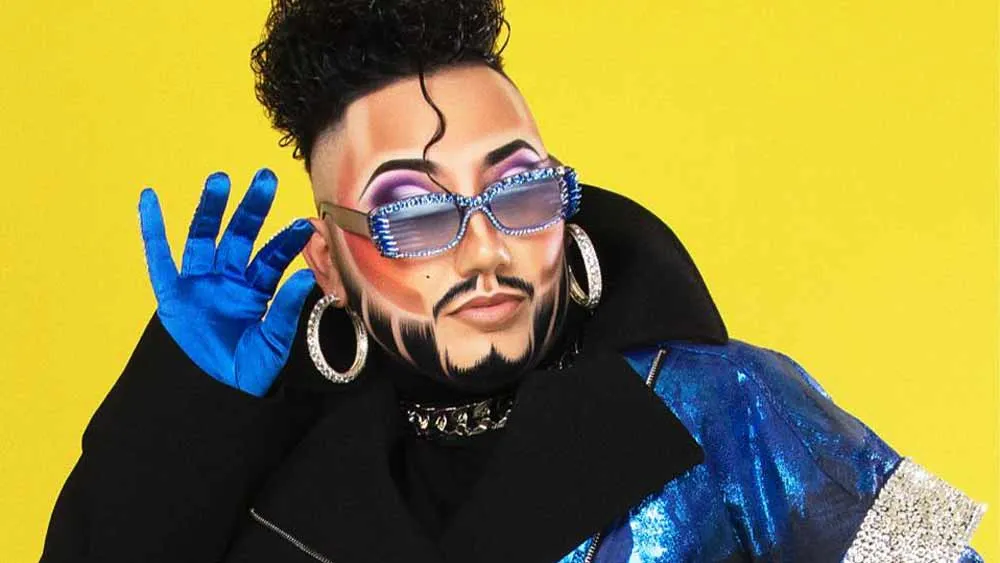 Bring out the Best
Tenderoni is excited to be working with Frottage and Roma and considers them legends. He added that San Francisco is one of his favorite places to perform because the drag community is so welcoming and creative. He has strong opinions as to why the Drag King Contest has become so popular.

"I think that big competitions bring out the best in performers," he said. "When the stakes are higher, people are more creative, bringing production and really bringing amazing performances to the stage. Drag kings are a rising niche category in drag right now, so I think people are excited to see what these entertainers will bring."

Frottage, for his part, is delighted to be returning to Oasis for the latest contest. He considers Oasis owner D'Arcy Drollinger to be a genius.

"His vision has held our community together and I cannot sing his and his crew's praises loud enough," Frottage said. "Now that he is Drag Laureate, aka the gay mayor, I only wish that he were in charge of running the city and the country because then it wouldn't be as screwed up as it is right now. Not that I would wish that on him, because his priorities are focused on his art."



Frottage notes that the art of being a Drag King has changed over the years, both evolving and devolving as it has grown. Since he has a musical background, Frottage prefers to sing live when he's on the stage, but says that there are no set-in-stone rules for the show. They've had everything from live bands, wrestling matches, power tool demos, as well as live singing, dancing and lip-syncing.

"What I would like to say to the children is that the best way to own the stage is to develop a unique identity," he said. "Not to copy what everyone else is doing, because that can get boring. Originality and creativity is what it takes to be successful, not some predictable formula act. The judges for SFDK are all OG, they have seen it all. They want to see a stellar concept and execution. Drag should be fun, funny, shocking, glamorous, filthy gorgeous, or any or all of those. It is a gay, outrageous, evolving art form with a long history that will live on forever."

Proceeds from the San Francisco Drag King Contest will benefit Rocket Dog Rescue and PAWS, Pets Are Wonderful Support.

The 27th annual San Francisco Drag King Contest, Sunday August 6, 7pm, $25-$55, Oasis, 298 11th St, 21+. www.sfdragkingcontest.com www.sfoasis.com

Help keep the Bay Area Reporter going in these tough times. To support local, independent, LGBTQ journalism, consider becoming a BAR member.

---