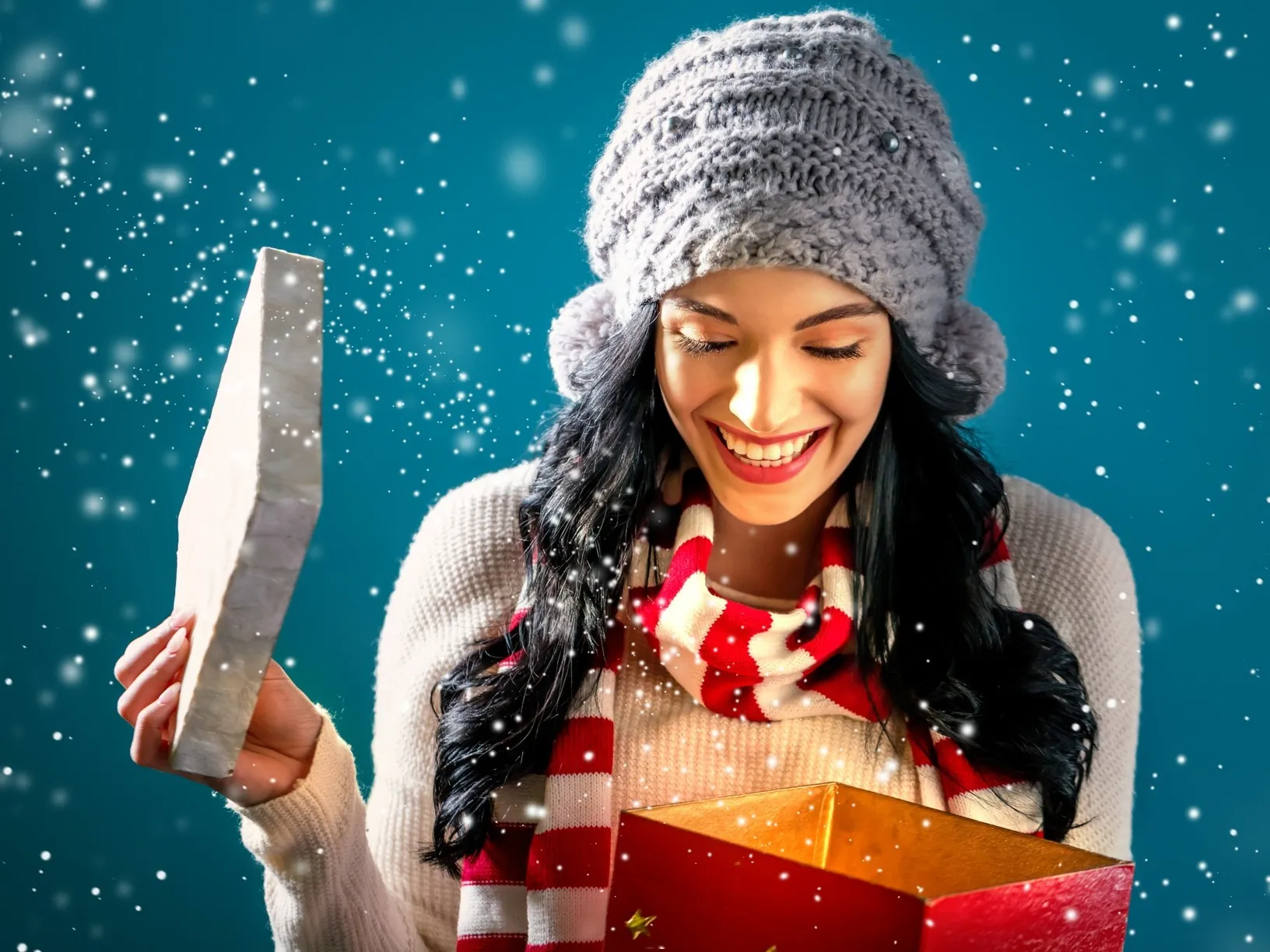 The Gift of Wellness: 9 Feel-Good Gifts of the Season
Have you considered gifting an oversized tub of hand sanitizer this holiday season? You're not alone. Many people are considering practicality when it comes to gift-giving this year. The health and wellness industries are capitalizing on consumer interest in sanitization, immune system boosters, mental health, sexual health and more. With the overall wellness market valued at more than $4 trillion, plenty of products are emerging to entice health-conscious shoppers.
EDGE canvassed various industries to curate our favorite picks of the season. Some are splurge-worthy; others are affordable giveaways that won't break the bank. Above all, conscious giving remains one of the most prominent themes of 2020. So, be sure to spoil your loved ones with a gift or two that will help contribute to their well-being.
Batch by Wisonsin Hemp Scientific
It's no secret that CBD has become a booming industry, but quantity doesn't necessarily mean quality. Discerning consumers now have to weed through thousands of hemp-centric brands to find the real deal. Fortunately, Batch by Hemp Scientific rises above in both formulation as well as its modern branding.
Three roommates from the University of Wisconsin-Madison founded the company just a couple of years ago, quickly evolving to create an entirely vertical "bud to bottle" full-spectrum extraction process that uses 100% organic and GMO-free hemp–the majority of which is now sourced in their home state.
Our editors sampled some of Batch's best-selling CBD products, including their Clarity CBD oil tincture ($34.99 - $159.99), enhanced with uplifting terpenes like limonene, caryophyllene and pinene to help focus the mind. After a day hunched over a laptop, a self-massage with CBD calming lotion ($23.99 - $54.99), subtly scented with lavender and ylang-ylang, felt like an affordable and effective indulgence.
We can't say enough about Batch's modern and minimalist package design, which elevates what's inside to a gift-worthy level. This is one you might end up keeping for yourself.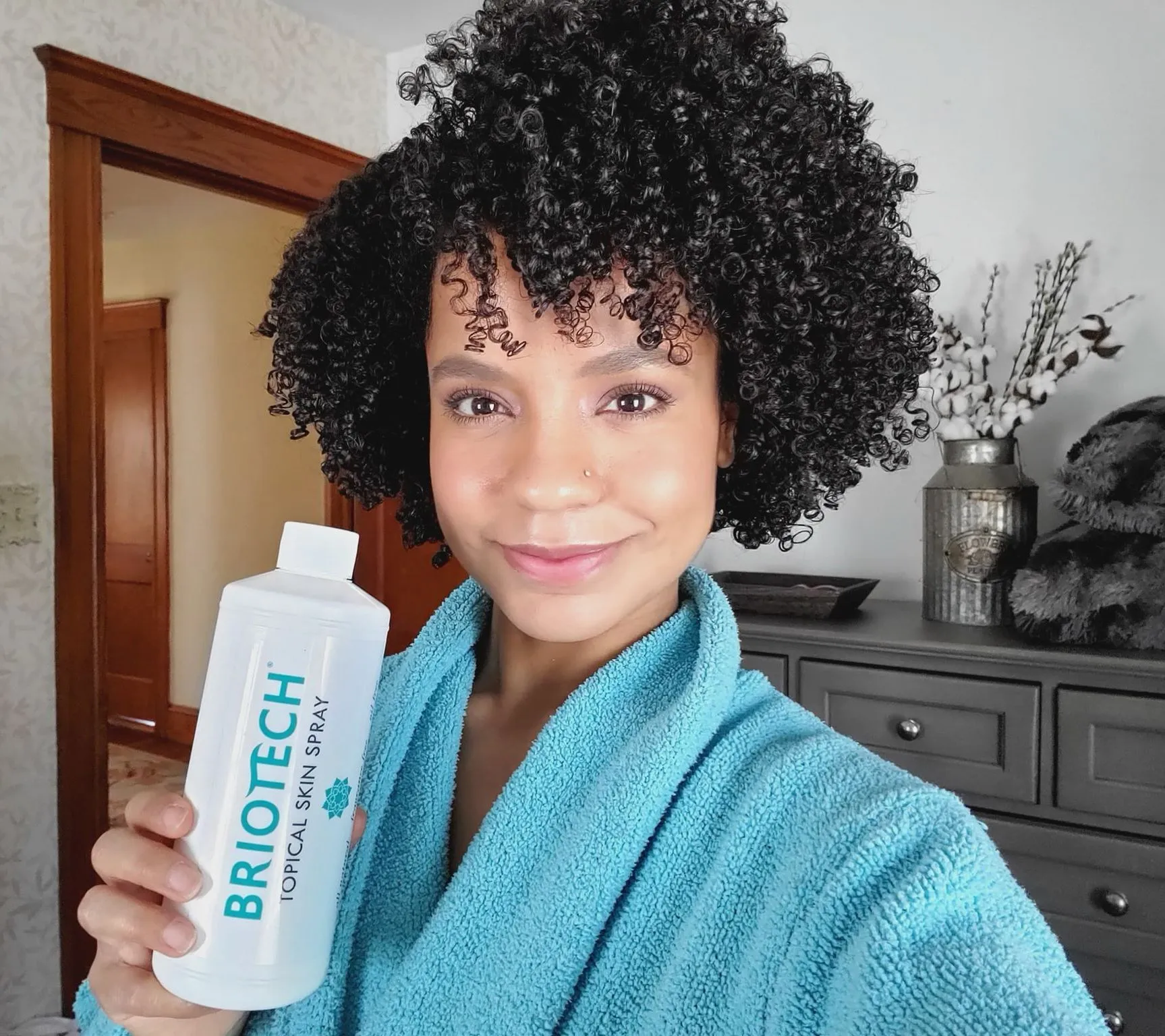 Briotech
Countless sanitizing products have emerged on the market over the past eight months, but which of them has had 40 million years of product development? HOCl, also known as hypochlorous acid, is an all-natural substance produced within the human body's immune cells. HOCl is used to fight pathogens, reduce inflammation, and promote healing. Briotech was the only manufacturer to create an affordable, pure form of HOCl without bleach contamination. It has since integrated its HOCl into various applications such as an eye rinse, mouth rinse, skin spray, cleanser, sanitizer, and disinfectant.
Briotech's flagship product, a topical skin spray is alcohol-free yet highly effective as part of your daily skin regimen to gently exfoliate and soothe skin.

Swiftly responding to the pandemic, Briotech took its formulation through the EPA approval process to launch a sanitizer and disinfectant product line and is on the EPA List N as effective to use against SARS-CoV-2 in addition to being a food contact-safe anti-bacterial, anti-fungal, and anti-viral spray. From a 2 oz. stocking stuffer to one-gallon jugs, there's an appropriate size for any gift-giving budget.
We also love Briotech's commitment to giving back. Over the past five years, its charitable arm, BrioEarth, has donated hundreds of thousands of products to vulnerable populations, including Native tribes, at-risk youth centers, frontline workers, peaceful protesters, and many other nonprofit organizations. (Prices vary – 30% Off sitewide through November 30)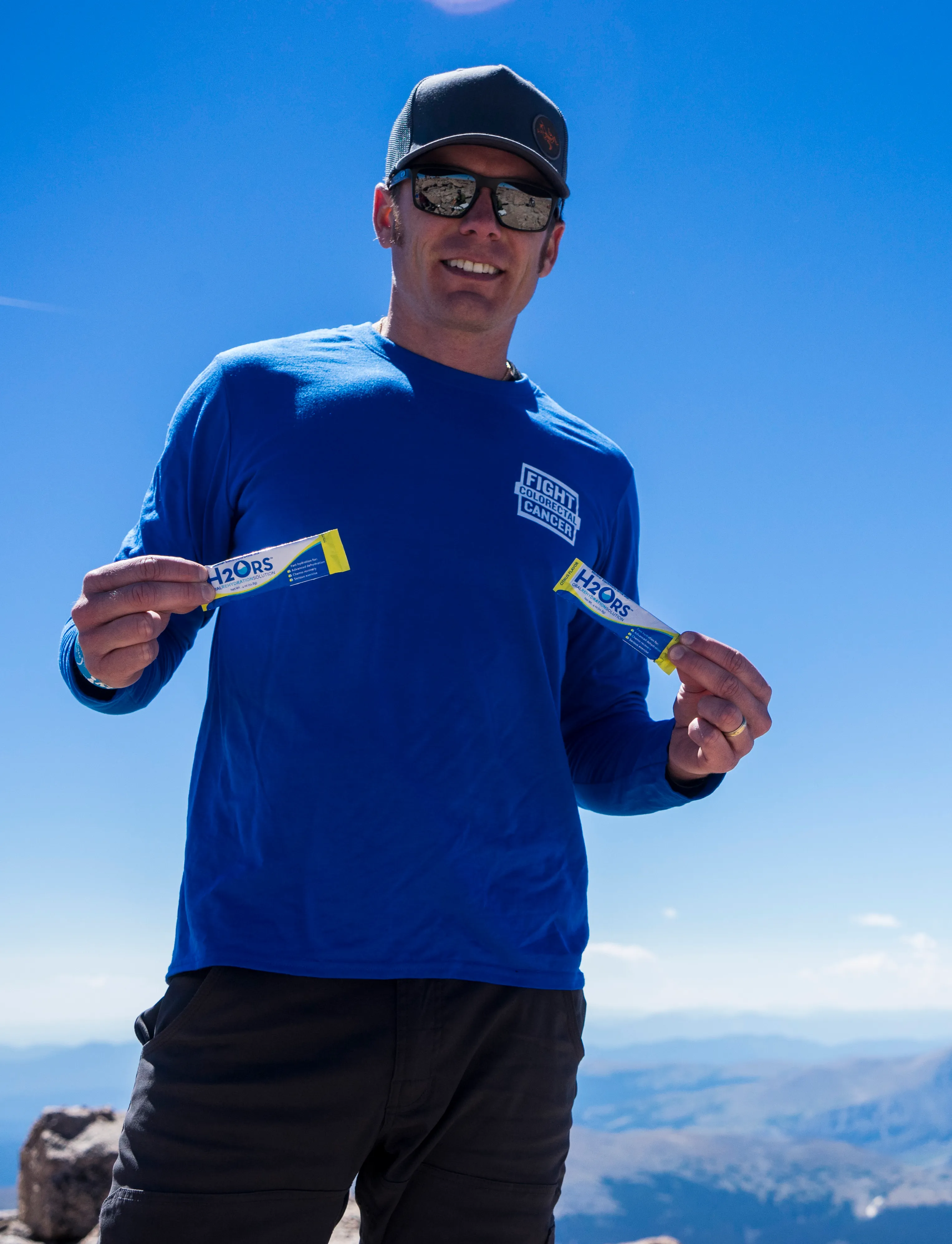 H2ORS
Not all hydration is created equal. Most of us have relied on sugary sports drinks after a workout or pediatric electrolytes if we're feeling under the weather. Not only do they fail to restore adequate electrolyte levels, but they can also actually worsen a dehydrated state. The World Health Organization (WHO) created ORS (Oral Rehydration Solution) more than 30 years ago to effectively reverse dehydration, and now the product is available in a convenient form for consumers.
"Our product is as fast and effective as intravenous fluids for treating fluid and electrolyte imbalance (dehydration)," says H20RS CEO Chris Shaw. "In terms of non-medical lifestyle use, it is ideal for exercising, travel, and is particularly effective at relieving over-indulgence and hangovers." Did he read our minds?
While we don't encourage excessive alcohol consumption, many of us have occasionally tipped the scale during lockdown. On the flip side, many of us are finally establishing consistent at-home workout routines that require hydration and self-care. H20RS is available in convenient, single-serve stick packs in berry or citrus flavors. Simply mix with 16.9 oz. of water (hot or cold) and you're good to go!
H2ORS is the only commercially available product that meets and improves upon WHO's six criteria for an ORS with flavors that fit seamlessly in the consumer market. We geeked out learning about the perfect balance of dextrose, sodium, citrate, potassium, chloride, zinc and other natural ingredients and were even happier to discover that H20RS has no artificial flavors, colors, preservatives or caffeine, and is gluten- and whey-free.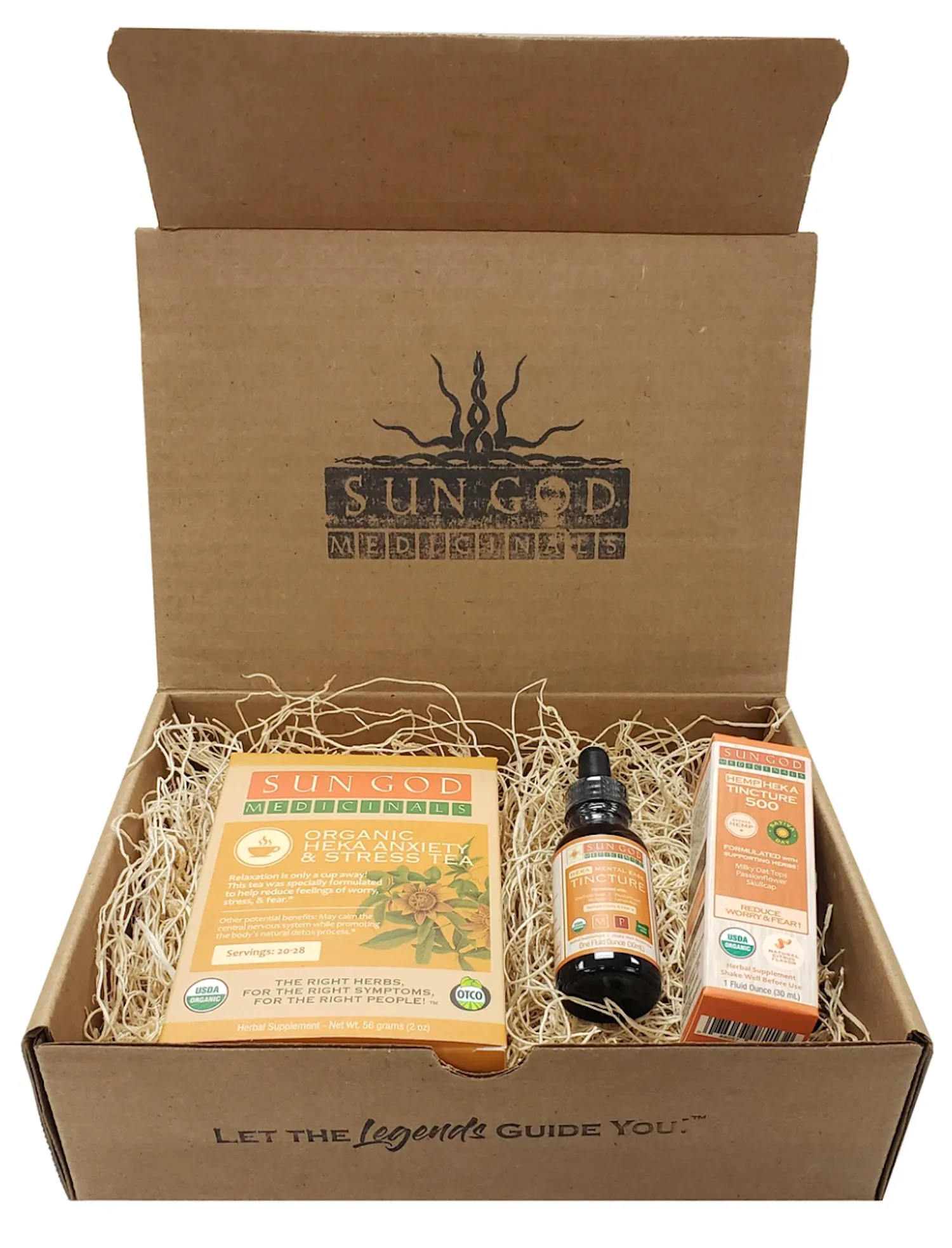 Sun God Medicinals
As excited as we are for the holidays and the new year, there's no denying that 2020 has been one to file under "been there, done that." We've all been looking for ways to self-soothe and take care of ourselves. We were thrilled to discover Sun God Medicinals, which offers an expansive line of medicinal herbs. Centuries-old applications have harnessed the power of milky oat tops, passionflower, skullcap and more – and now that hemp is available nationwide, CBD can now be integrated into Sun God's potent formulations.

We tried the Organic Heka Worry & Fear Hemp Tincture ($59.99/1 oz/ 500mg full-spectrum CBD) and fell in love with its herbal notes derived from Oregon whole hemp flower extract and other certified organic herbs from southern Oregon.
Sun God Medicinals uses whole hemp flower instead of CBD isolate to ensure that the greatest volume of the hemp plant's potential healing properties is included in its products, resulting in varying potency from Batch to Batch specific batch testing results are available online.
If you're looking to take the stress out of holiday shopping, Sun God Medicinals offers 18 medicinal herb gift boxes, each with a unique theme. We've added the Immune Support Gift Box ($79.99), which includes an herbal tea and two different tinctures to our wish list.

Additional contribution by Lauren Emily Whalen.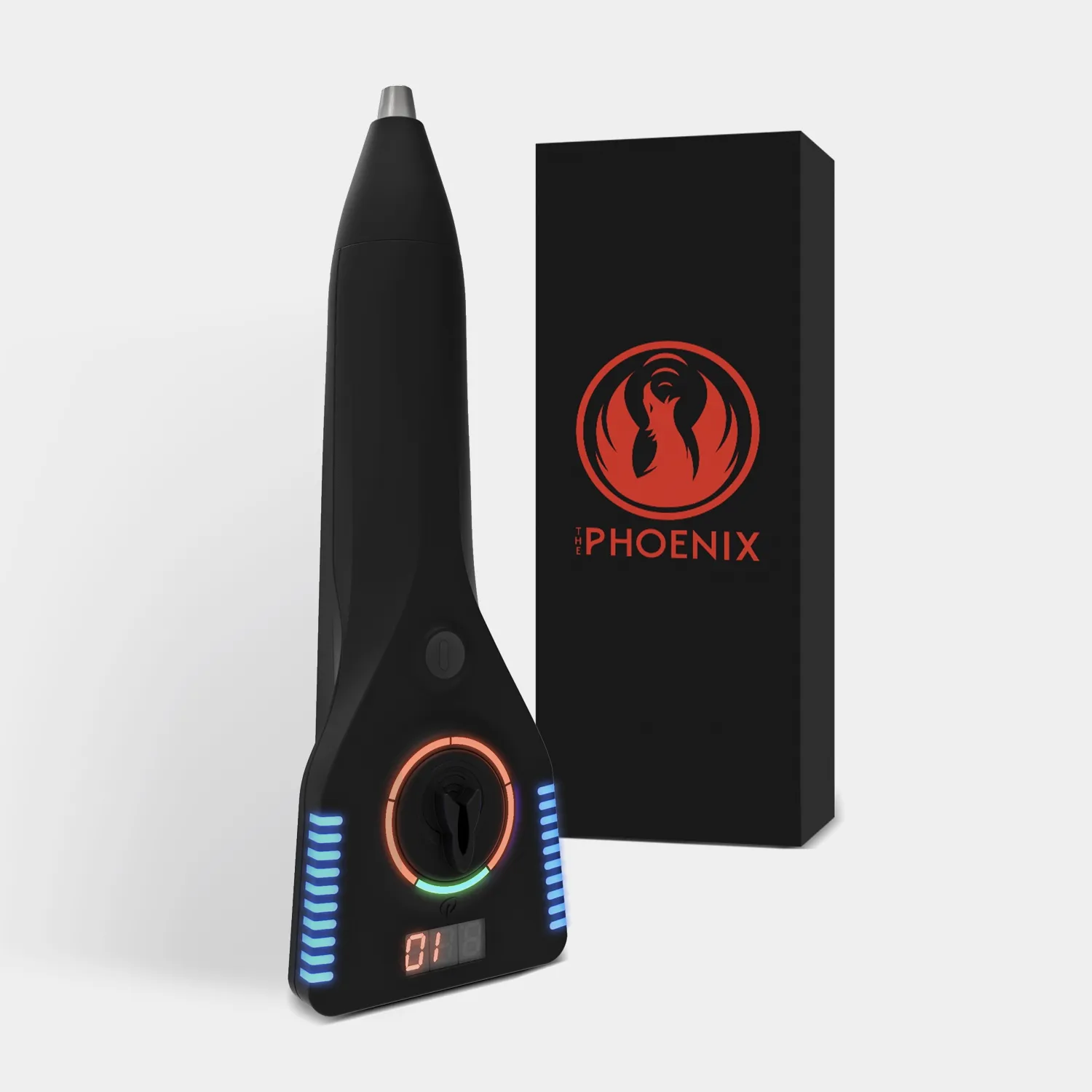 The Phoenix
No doubt 2020 has been hard. But for many men, it's also been soft. If you've ever had an issue rising to the occasion, you're not alone. Studies have shown that by the time men reach 50 years old, approximately half of them have experienced some level of erectile dysfunction (ED). Why not give yourself the gift of a potentially harder and stronger erection? The Phoenix delivers clinical strength, acoustic wave technology through an at-home device that's effective and easy to use.

The Phoenix uses the same technology that can be found in men's specialty clinics around the country but at a fraction of the cost. A typical treatment cycle can include up to 12 sessions. With the Phoenix, the user easily self-administers the non-invasive treatment at home, with clinical-quality results. Features include a medical-grade stainless steel tip to ensure hygienic treatment; removable nosecone for fast, easy cleaning; easy-to-reach ergonomic controls; proprietary intuitive annunciation (the device guides the user through each treatment step); automated time-out function; and a pacing bar graph to ensure accurate device placement.

And in case you think that the Phoenix is solely for men suffering from extreme cases of ED, think again. Studies have shown decreased erectile performance in men as early as their 20s.

"I knew that if I could bring this technology into the home of every guy who needs it, we'd be doing a service by bridging the gap of accessibility and affordability," says Phoenix co-founder Dustin Wolff. "We're finally talking about ED, which is a great thing. Now it's time to start treating it instead of just covering up the symptoms." ($849)


NoDaysWasted
The name alone caught our eyes when searching for wellness gifts this holiday season. The past year has undoubtedly amplified the idea that we should live every day to its fullest. The innovative team at NoDaysWasted has created a supplement line–backed by science–that can provide immune support, keep you optimally hydrated, or simply get up and go after a night of festive revelry.

"The reality is, we live for the moment and experiences – so if we can be educated on the ingredients that are best suited to promote a healthy lifestyle, then we can feel and perform our best," says NoDaysWasted CEO and founder Nishal Kumar.


Those that like to research the scientific properties in their supplements may recognize DHM (dihydromyricetin) as an essential key ingredient. NoDaysWasted's DHM Detox (available for one-time purchase or subscription) may help break down toxins and help reduce inflammation and has been used for centuries to reduce the after-effects of drinking.


Both the DHM Detox and Hydration Replenisher optimize ingredients with no fillers and cost only a few dollars per serving. (Prices vary.)



Rawlogy Cork Massage Roller and Massage Ball Set
"The LGBTQ community is going to love getting their hands on our balls," says Marek Bowers, trans entrepreneur and founder/CEO of Rawlogy. Small farmers make the company's stress balls and massage rollers from ethically sourced and renewable cork, harvested from Forest Stewardship Certified forests. Recently acknowledged as a Certified LGBT Business Enterprise by the National LGBT Chamber of Commerce, Rawlogy fills a mighty need for everyone who's survived this year.

Who doesn't crave a daily massage? Rawlogy brings the spa experience into your own home and includes all activity levels and body types. Their Massage Ball Set contains two lightweight cork balls (you pick the size) in a portable canvas drawstring pouch. However, our personal favorite is the Cork Massage Roller: with no foam or toxic chemicals, it's an eco-friendly version of the traditional roller and comes with a how-to guide for your back, hips and shoulders. Whether you're embarking on socially distanced hikes or hunched over your laptop all day, the Cork Massage Roller spells sweet relief. ($21-39.99)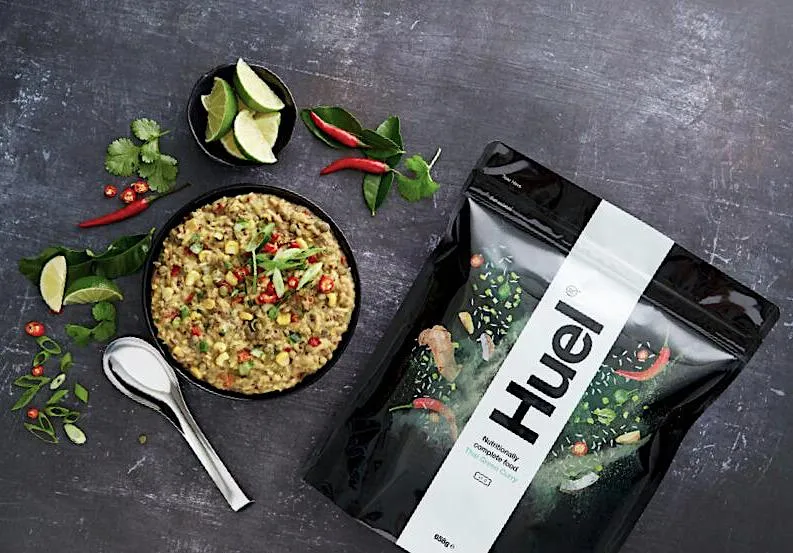 Huel
Do you know someone who's actually managed to stick to their wellness routine this year? Or maybe they've been talking about it for 10 months and need a gentle nudge. Or perhaps you have a loved one who's terrible in the kitchen and could use a nutritionally complete alternative. We discovered Huel when it launched a few years back and have since revisited the vegan, lactose-free, soy-free, GMO-free product line. Huel powders (now in version 3.0) contain only 1% sugar and come in six different flavors including the newly launched vanilla. Huel Black Edition contains an even bigger protein boost.
We were intrigued when Huel launched its new Hot & Savory line. Could this be a real-deal hot meal substitute instead of a smoothie? We tested the Thai green curry–just add hot water, cover and wait five minutes. Voila! What looked like SpaceX food turned out to be a comforting bowl of grains with a kick of cilantro, cumin and chili. And with 24 grams of plant-based protein (400 calories), we were satiated all afternoon. Okay, we admit it. The next day we made the curry again, this time a half portion (one scoop) and topped with sauteed shrimp for an affordable midday meal that put our local take-out to shame. (Prices vary.)

Guru Nanda Light Globe Essential Oil Diffuser
What could be better than aromatherapy and chromotherapy in one charming little globe ($39.99)? Turn your home into a spa oasis with this 230-ml design-savvy tank, which can diffuse for up to 18 hours. The ever-changing LED rainbow hues (which can be deactivated) made us feel like we were at the Pride that never was, but it's the beautifully crafted essential oils that are the real prize.
GuruNanda works with farmers from 17 different countries to source the raw ingredients to produce its oils using steam distillation, cold press and CO2 extraction. We tried the Breathe Easy blend and the single-note lavender, using the former for an awakening scent during the workday and the latter to ease into slumber. If you want to amp up your gift-giving, essential oil sets are available in blends or single notes ($29.99/six bottles each) or give the entire 12-bottle set, which comes in a display-worthy wooden box ($49.99).

---