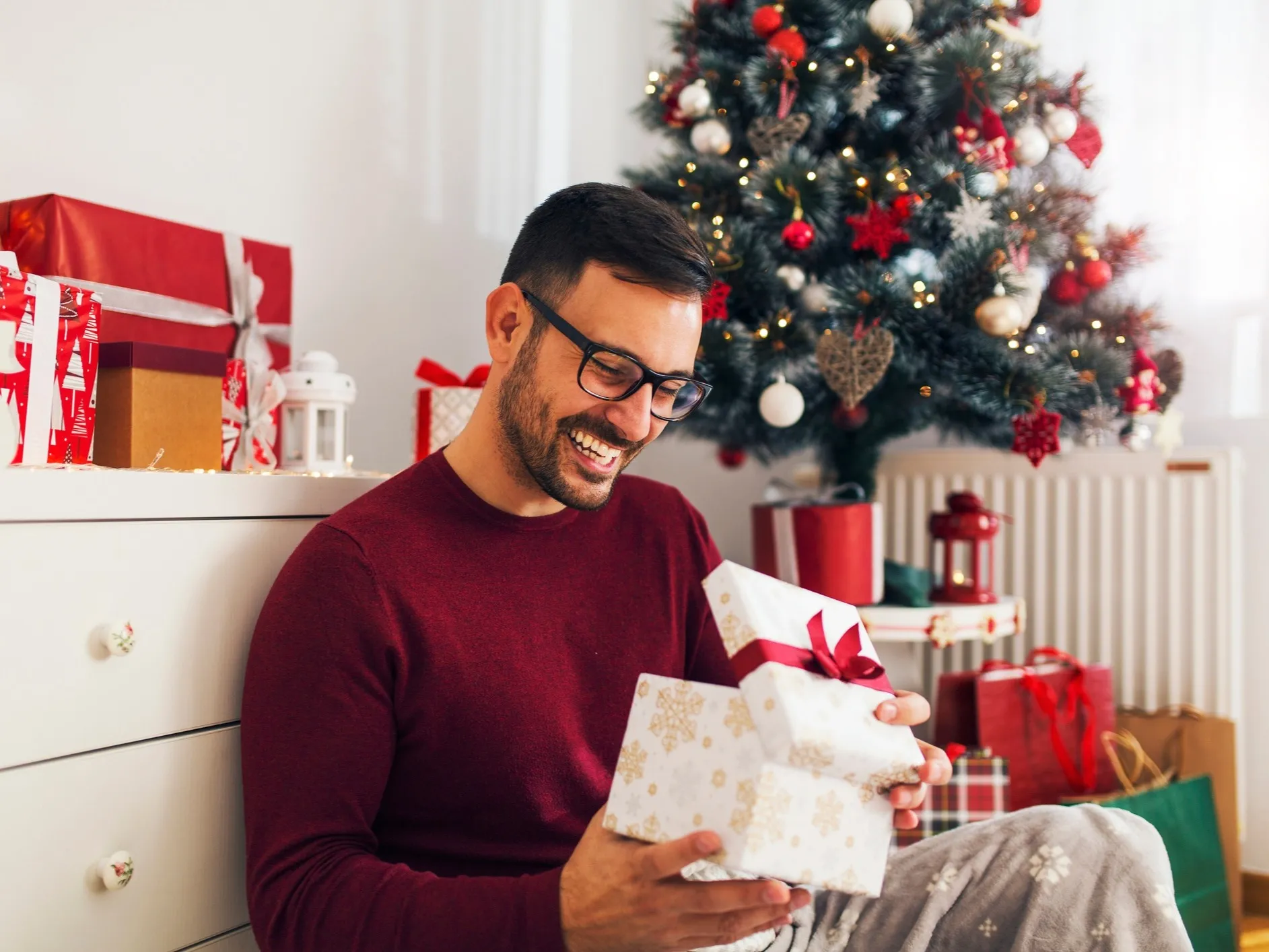 Eat, Drink and Be Merry: 9 Best Food and Drink Holiday Gifts
Let the gift-giving begin! Whether you're looking for comfort foods, stocking stuffers or healthy alternatives, 'tis the season for celebrating all things food and drink. EDGE offers our top picks, including some from LGBTQ-owned businesses.
Hazel's Recipe Artisan Coffee Cake
It takes some serious confidence to start a food company with only one product. But that's precisely what entrepreneur Jennifer Lindberg did. Her grandmother, Hazel, was born in Lowell, Massachusetts, in 1902, and passed down her love of baking. Hazel's specialty? Bundt cakes. Lindberg stumbled across the old coffee cake recipe and realized it was meant to be shared with the world.
Baked in small batches using eggs, butter and sour cream sourced from New England farms and Vermont-milled flour, this coffee cake tastes like home, no matter where you're from. The delicate crumb and cinnamon-walnut crumble are impossible to eat with restraint. Upon receiving, we sampled it with a late-afternoon cup of coffee, went back for a late-night slice, then slathered butter on it (unnecessary, but delicious) for breakfast the following morning. Perfect for sending to loved ones if you're not traveling this holiday season, or even better, to treat yourself. ($34.99)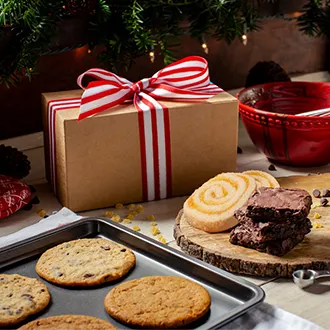 Fat Badger Bakery
If you're looking for indulgent treats for those with dietary restrictions or preferences, look no further than Fat Badger Bakery, which bakes up batches of their famous vegan cookies from their Pipersville, Pennsylvania, bakery. You'll likely be able to find the delicious treats at dozens of locations throughout the northeast, but it's just as easy and convenient to order cookies online. "At the Fat Badger Bakery, we are passionate and about the freshness, taste and variety of our products," says owner David Bader. "Each flavor is an experience to be had."
Don't worry if you have cookie FOMO. Fat Badger Bakery has assembled many different variety assortments, including beautifully packaged boxes for fall, which includes their new maple-glazed pumpkin cookies, caramel apple cookies and classic chocolate chip ($25). Chanukah (kosher) and Christmas ($25) assortments have just been launched, too, filled with chewy chocolate brownies, chocolate chip cookies, and your choice of apricot or raspberry swirl cookies.
"Our quality shows in our ingredients that we use, and the time and care that we take to make fresh baked small-batch cookies," says co-founder and general manager Gretchen Dossa. "We don't use any preservatives in our cookies, and quite honestly, they taste homemade. You won't find them on convenience store shelves, because like homemade cookies, they won't last that long!" (Prices vary.)
Bokksu Subscription Snack Box
Let's face it. Most of us aren't heading overseas any time soon. But that doesn't mean you can't have a taste of your favorite destination. We're obsessed with Japanese packaging – a gift-giving tradition that dates back centuries. Bokksu's founder Danny Taing is equally tantalized by what's on the inside, too. The gay-owned and -operated company curates small-batch and hard-to-find sweet and savory Japanese snacks for ever-changing seasonal gift boxes.
A recent sample, Seasons of Japan, included an exclusive tasting of freeze-dried strawberries with white chocolate, crunchy seaweed tempura with Japanese sudachi (citrus), Puku Puku Tai mochi wafers filled with chocolate mousse and much more, including an organic Gemaicha tea pairing. (From $39.95/month)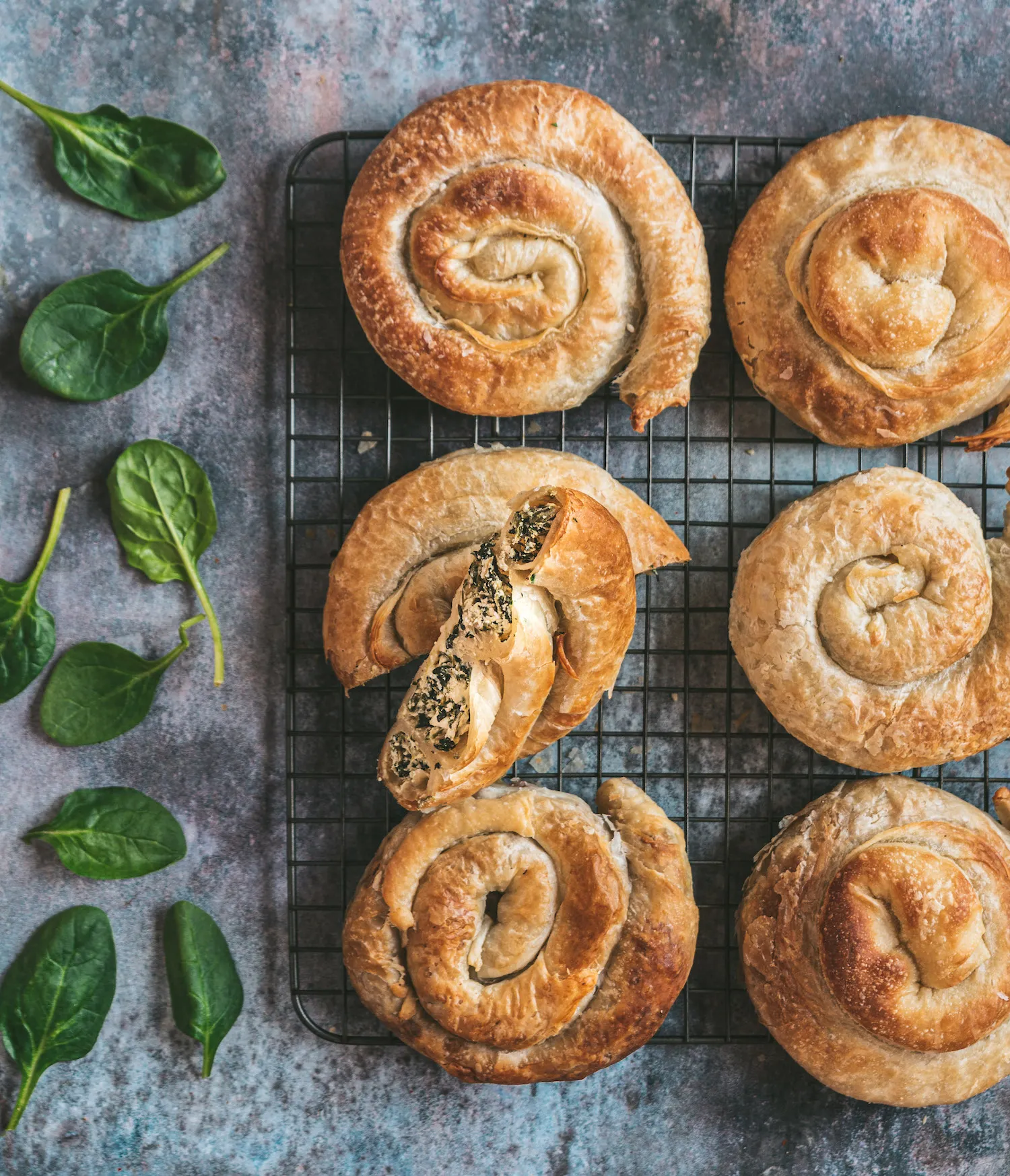 Balkan Bites
We've been obsessing over these flaky, savory snacks since discovering them this fall, and with good reason. The female- and family-owned business is one of the few specialty food producers making the traditional burek; a swirled phyllo dough pastry filled with various ingredients ranging from spinach and cheese, potato and onion, mushroom and goat cheese, and seasonal Nutella.
Straight from the freezer, a quick 35 minutes in the oven yields a golden-brown pastry, perfect to start a meal, a midday snack or, as we discovered, breakfast! The centuries-old food dates back to the nomadic Turks of Central Asia, who created the travel-friendly snack, and it evolved to become a central part of Balkan cuisine.
Trained chef and bakery owner Alida Malushi temporarily put her dreams aside to take care of her ailing mother, but it was her niece, Ariana, that inspired her to relaunch a company that paid tribute to their Balkan roots. Even in lockdown with endless hours on hand, few have the patience to make labor-intensive phyllo dough, so we were thrilled to discover Alida, Aliana and their team carrying on the tradition. ($18.99/4 pieces)
People's Choice Jerky
Are you looking for a stocking stuffer for your favorite carnivore? Or how about a gift subscription that keeps that meat coming all year long? Not all jerky is created equal. Many jerkies, formed into sticks and shrink-wrapped into oblivion, rely on fillers and artificial flavors. But if you're looking for the real deal from a company that's been around for more than 90 years, look no further than People's Choice.

We sampled the "Some Like It Hot" spicy jerky box ($36), which features fiery renditions of the brand's signature products, but depending on your preferences, you can opt for sweet, mild or keto options. Different preparations each produce unique characteristics. Classic is hand-sliced and delivers a hearty chew, Old Fashioned puts the beef front and center with a family recipe dating back to the 1920s, and Carne Seca (limon con chile was our favorite of the bunch) draws inspiration from the company's L.A. roots with influences from northern Mexico and the Southwest.
Beef jerky can also be a terrific, high-protein snack. This post offers detailed information about the nutritional composition of beef jerky, proving that quality over quantity reigns supreme. (Price varies.)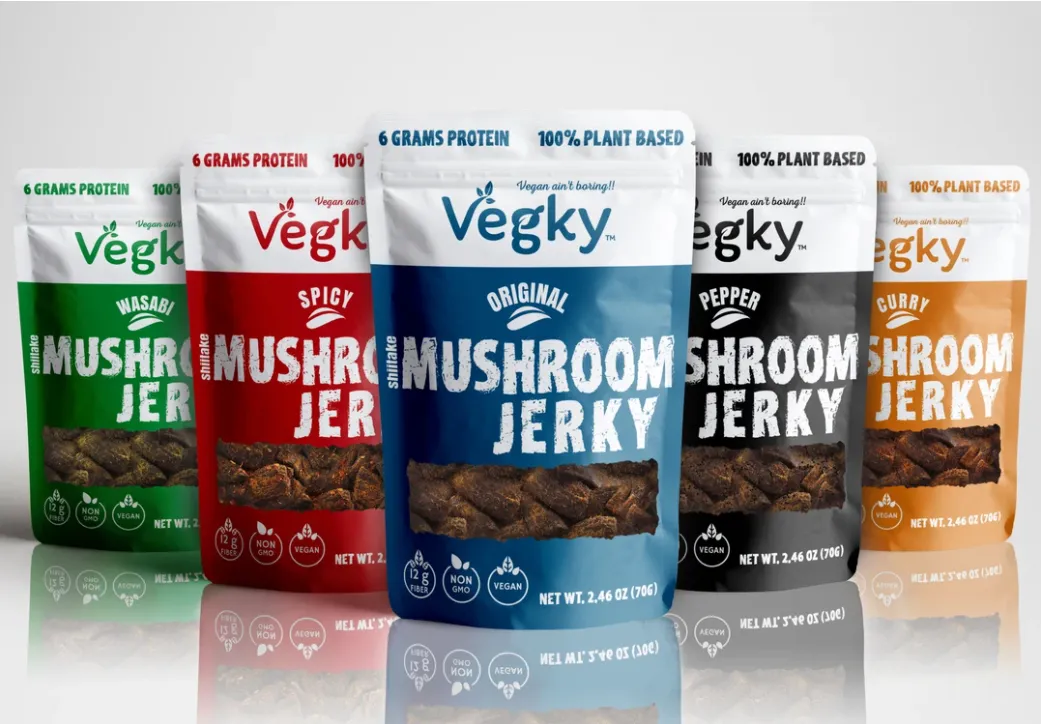 Vegky
We get it. Not everyone wants to chew on a piece of dried meat. But the love of that umami flavor punch is relatively universal. Vegky offers a vegan jerky option that doesn't need comparison. Made from sustainably sourced shitake mushrooms, Vegky produces original, pepper, wasabi, curry and spicy flavors. Shitakes have zero cholesterol, are high in fiber, and have some of the same amino acids found in meat.
While we enjoyed snacking on the variety of Vegky flavors, you can also get creative using the shredded shrooms as an accent to holiday dishes. Our food editor gave them a further chop and used as a topper on creamy garlic mashed potatoes. (Price varies.)

Protein Bakery
Out entrepreneur Stephen Charles Lincoln was ahead of the curve when he launched Protein Bakery in 1999. More than 20 years later, his baked goods have become synonymous with nutritious-conscious treats. All recipes are trans-fat-free, preservative-free and wheat flour-free. You might be asking yourself, what's left? The small-batch, made-from-scratch baked goods satisfy the sweet tooth with ingredients like oat flour and whey protein concentrate, along with the addition of fine chocolate, toasted nuts, cranberries and coconut.
Depending on your pick, you may notice a different crumb compared to traditional baked goods. Our favorite was the Wicked Mint Brownie, a super fudgy, low-sugar brownie with a refreshing kiss of peppermint oil to awaken the palette. The Blondies also quickly disappeared when shared among our taste-testers. (Prices vary.)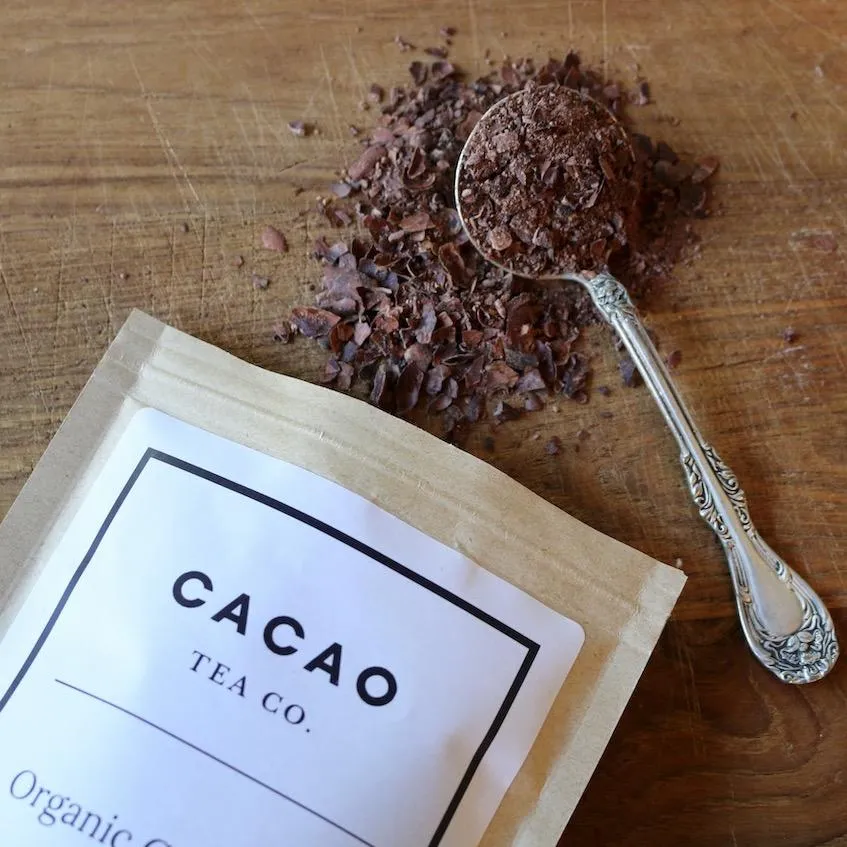 Cacao Tea Co.
Who doesn't love a steaming cup of hot cocoa on a cold winter morning? But you might not be craving all that sugar and calories. Cacao Tea Co. produces one product–a delicious chocolate tea–and they do it beautifully. Made from organic cacao husks grown on a plantation of heirloom cacao trees in South America, the resulting tea is sugar-free, caffeine-free, gluten- and dairy-free. What's left, you might ask? A pure flavor profile that celebrates the harvesting and roasting traditions of ancient Mayan and Aztec civilizations.
We first tested the cacao tea plain and simple. A splash of milk and a natural sweetener like maple syrup might harken back to your more familiar hot chocolate experience. Either way, the high-quality cacao husks are rich in antioxidants and flavonoids, which help fight cell-damaging free radicals. And given the year we've all add, we'll take all the help we can get. ($17.50/4 oz.)

Tenzo Tea
Kermit the Frog famously sang, "It's not easy being green" but Tenzo's Modern Matcha Bundle makes it a bit easier. Matcha (ground young tea leaves) has long been touted for its health benefits, including antioxidants. The matcha-making ritual traditionally uses a bamboo whisk called a chasen. Tenzo's modern kit swaps the bamboo whisk for a hand-held battery-operated version (which we also discovered makes a terrific milk foam for a matcha latte). The matcha powder, sourced from family farms, blends beautifully with a splash of hot water, then topped off with more hot water, milk or plant-based milk. We experimented with both honey and maple syrup as natural sweeteners and loved both.
If you're a baker, there are plenty of ways to use matcha powder. Cakes, coconut cups, ice cream and muffins are but a few of the myriad ways to play with your matcha! (From $40)

---