Gay Miami: The Latest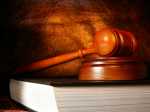 Authorities say a Mexican national who committed a hate crime last month when he repeatedly shot a transgender woman in Dallas was in the country illegally after being deported in 2010.
A trial begins this week for a man accused of the savage beating of a Dallas transgender woman who was killed a month later in an unrelated homicide.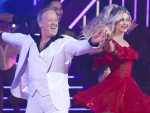 President Donald Trump is trying to influence votes on ABC's "Dancing with the Stars."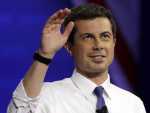 Elizabeth Warren would not seek to revoke the tax-exempt status of churches or other religious entities that decline to perform same-sex marriages if she's elected president, the Massachusetts Democrat's campaign said.
A dozen Democratic presidential candidates will meet on Tuesday for the most crowded presidential debate in modern history.
In reporter Ronan Farrow's account of his contentious divorce from NBC News, the more evidence he gathered on Hollywood mogul Harvey Weinstein's alleged sexual misconduct, the less enthusiastic his bosses seemed to be.
Even though "quitlines" were designed to help people kick cigarette habits, calls and texts from people who use e-cigarettes are climbing as more people fall ill with a mysterious and devastating respiratory illness linked to vaping.
Joe Biden's son Hunter is rejecting assertions by President Donald Trump and his Republican allies that he did anything wrong in engaging in foreign work in Ukraine and China.
Low-level offenses can land those with paranoia, hallucinations or a reduced ability to communicate in the criminal justice system.
A white police officer who fatally shot a 28-year-old black woman inside her Texas home was set to be interviewed by investigators Monday as questions and outrage grow over the shooting.
Fiona Hill, a former top National Security Council expert on Russia, was testifying to Congress behind closed doors Monday.

Two teenage gypsy girls living in an ultra-conservative community fall in love, which could end very badly for them and their families.
Every year, thousands trek to a mountainside in Venezuela for rituals played out with fire, blood and smoke to pay tribute to the indigenous goddess Maria Lionza, who is revered across the crisis-stricken South American nation.
The U.S. Census Bureau is asking states for drivers' license records that typically include citizenship data after the U.S. Supreme Court blocked plans to include a citizenship question in its 2020 population count.

In today's world of online shopping, have you ever made a purchase you regret?

Subaru is recalling more than 350,000 Forester vehicles with heated seats because an electrical connection in the front passenger seat may loosen and deactivate the airbag even though the seat is occupied.
U.S. consumers who appreciate the tang of aged Italian Parmesan cheese as an aperitif or atop their favorite pasta dish are stocking up ahead of this week's tariff hike and as dairy producers in the two countries square off.
An increase in sexually transmitted diseases in Hawaii to the highest numbers reported in decades can be linked to the prevalence of online dating, officials said.
You Tuber Tristan Kuhn takes a deep dive into LGBTQ-friendly global destinations. Where do you want to travel next?
Over 30,000 members of the LGBTQ community donned their red t-shirts and rainbow mickey ears for the 22nd annual Disney Gay Days Anaheim, where the happiest place on earth became the gayest place on earth.