Gay Miami: The Latest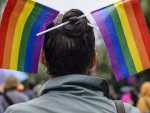 Overwhelmed by all of the offerings for NYC Pride, WorldPride and Stonewall50? We've got you covered with the ultimate list of what not to miss.
Actor Jacob Elordi is talking with The Hollywood Reporter, sharing his thoughts about starring in the new HBO teen drama "Euphoria" and his latest scene involving appearing with a number of naked men.
Televisa is airing the premiere of its new telenovela, "Juntos, El Corazon Nunca se Equivoca" (Together, the Heart is Never Wrong) on Sunday. The series is set to be the first with a gay couple as the leading characters. Watch the trailers here.
Ryan Murphy has been with Netflix for less than a year but his newest project is huge: After revealing he'd be directing and producing a film version of the Broadway hit LGBTQ musical "The Prom."
A sizable number of U.S. voters say they'd have some hesitancy about supporting an LGBT candidate for president, according to a new poll from The Associated Press-NORC Center for Public Affairs Research.
Philadelphia police must use a person's chosen name and pronoun when interacting with someone who is transgender, regardless of what is listed on their government-issued identification card.
Dionne Warwick's new album trumpets her return with the title "She's Back." EDGE caught up with the pop star as she continues her current U.S. tour.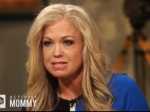 The Storybook Pride Prom was cancelled Monday in Jacksonville's Willowbranch Public Library amid backlash and safety concerns.
Long before marriage equality began at the state level, in 2004, Jack Baker and Michael McConnell became the first same-sex couple to marry legally in America.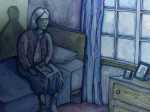 Ten residents slipped away from their retirement community one Sunday afternoon for a covert meeting in a cafe. They aimed to answer a taboo question: When they feel they have lived long enough, how can they carry out their own swift and peaceful death?
Two and a half years into the Trump presidency, the exclusionary rhetoric emanating from the top might be doing even more damage than feared, a new poll showing declining acceptance of LGBTQs among America's younger set suggests.
An uneven script is the film's real problem: Too much is going on, and the laughs dry up way too early.
Months after workers who play characters at Walt Disney World threatened to leave the Teamsters union, General President James Hoffa appointed two associates Monday to take over the local union.
SpaceX launched its heftiest rocket with 24 research satellites Tuesday, a middle-of-the-night rideshare featuring a deep space atomic clock, solar sail, a clean and green rocket fuel testbed, and even human ashes.
The problems in health care are far deeper than just knowledge about hospital charges that few will ever pay.
Scandal-battered Nissan won its shareholders' approval Tuesday for a new system of committees to oversee governance and for keeping Chief Executive Hiroto Saikawa on its board.
This summer, Chicago takes rooftop dining to new heights with a slew of contemporary concepts that reflect Chicago's culinary talent and distinct neighborhoods including the Fulton Market District, Navy Pier, The Loop and Old Town.
The American Psychoanalytic Association (APsaA) has apologized publicly for its previous classification of homosexuality as a mental illness, saying its mistakes contributed to discrimination and trauma.

Alaska's largest airport is considering the addition of a hotel to the facility, officials said.
PrideFest took over Boystown in Chicago for two days on June 22nd and 23rd, leading up to the Pride parade the following weekend. Vendor booths, live music and unpredictable weather were all part of the rainbow of fun.