Gay Miami: The Latest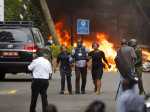 Extremists stormed a luxury hotel in Kenya's capital on Tuesday, setting off thunderous explosions and gunning down people at cafe tables in an attack claimed by Africa's deadliest Islamic militant group.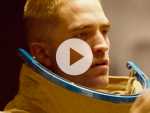 Musical political satirist Randy Rainbow is back in the faux interviewer's chair with a video that mashes a real news clip of the vice president together with one of Rainbow's signature show tune satires.
Grindr's LGBTQ news website is no more.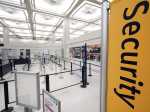 Federal officials say they are recalling more aviation-safety inspectors who were idled by the partial government shutdown.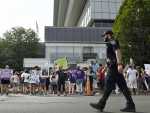 A member of the family that owns OxyContin maker Purdue Pharma told people at the prescription opioid painkiller's launch party in the 1990s that it would be "followed by a blizzard of prescriptions that will bury the competition."
Golden Globe nominee and Tony Award winner Billy Porter kicks off what promises to be New York City's most epic Pride season ever.
For a growing number of patients, a trip to the dentist isn't what it used to be — and that's how they want it.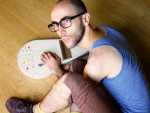 Queer playwright, performer and activist Dan Fishback comes to Cambridge, MA this week for an evening of songs and patter. EDGE spoke to Fishback about the show, his career, his controversies, his politics, and what to expect at Oberon.
Broadway is remembering Tony-winning actress Carol Channing.
The creative team that brought you the best-selling parody of the Pence family rabbit has a new book coming.
Author Elizabeth Noble invites readers to get drunk on love in this enchanting tale of two men from opposite worlds.

The partial federal government shutdown is complicating the already complicated process of getting and managing a mortgage. Here's how the shutdown is affecting homebuyers and homeowners — and what you can do about it.
Think of it as a crop circle, but in a river: A curious formation that's getting attention in Greater Portland is actually a spinning ice disk that is roughly 100 yards (91 meters) wide.
Challenging the Trump administration on a top consumer issue, leading congressional liberals are proposing legislation that would radically reduce U.S. prescription drug bills by linking prices to lower costs in other countries.
Volkswagen and Ford say they're forming a global alliance in which they will together develop commercial vans and medium-sized pickups while exploring broader cooperation on battery-powered and autonomous vehicles.
Officials in Key West took the initial steps toward banning the sale of sunscreens containing two ingredients that could be harmful to coral reefs.
Two in five Americans feel "too old" to work out, with 41 officially being the age Americans feel too old to exercise.
Delta Air Lines expects to lose $25 million in revenue this month from the partial government shutdown that is also creating checkpoint delays and long lines at the airline's Atlanta hub.
With LGBTQ bars closing down, It's easy to assume that we are in a time of decline. But here is a very different story from a Southern Californian city.