Top Story
President Donald Trump and his team are distorting the facts in explaining the administration's decision to stop California from setting its own emission standards for cars an...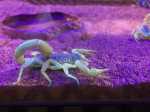 In movies, on the skin of many tattoo lovers and in one of the 12 astrological signs, scorpions' distinct shape and supposed attributes are often on display. They are portrayed as savage, lethal, true warriors — not far off from what we were about to see.
The U.S. government will spend $3 million to find out if marijuana can relieve pain, but none of the money will be used to study the part of the plant that gets people high.
North America's skies are lonelier and quieter as nearly 3 billion fewer wild birds soar in the air than in 1970, a comprehensive study shows.
Scientists say they've deciphered features of the skull and some other details of a mysterious, extinct cousin of Neanderthals by analyzing its DNA.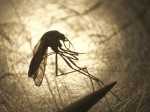 The number of U.S. deaths and illnesses from a rare mosquito-borne virus are higher than usual this year, health officials report.