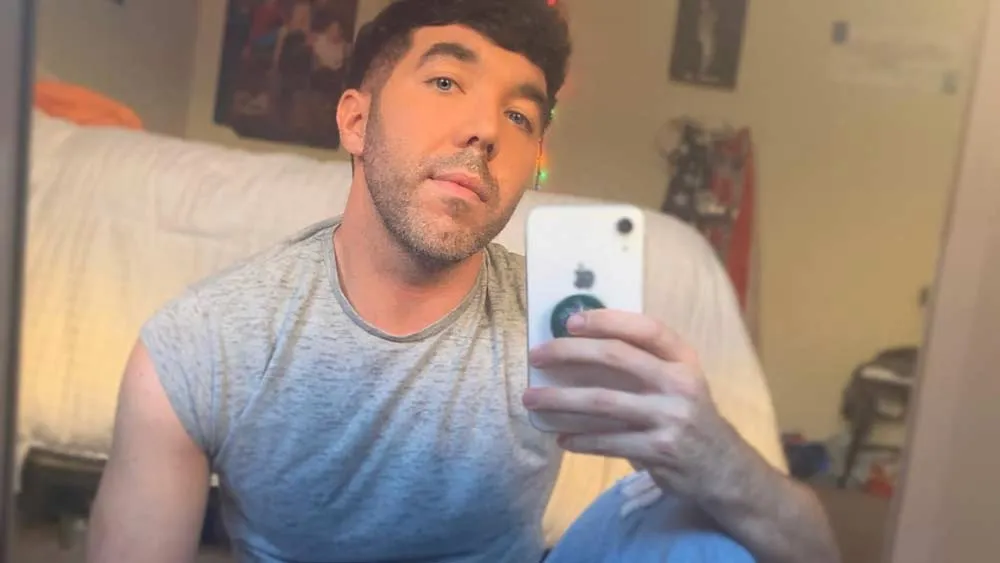 Watch: Disney Channel Star Matthew Scott Montgomery Describes 'Conversion Therapy' Ordeal, Electroshock
Former "So Random!" star Matthew Scott Montgomery opened up about how his parents responded when he came out, and detailed the torments he suffered undergoing conversion therapy.
Entertainment Weekly reported that despite his busy schedule, Montgomery was subjecting himself to the bogus "treatment" when he had a little downtime, "secretly going to gay conversion therapy on his days off."
"Montgomery discussed his motivation for seeking the widely discredited treatment and how he finally got out of it on fellow Disney alum Christy Carlson Romano's podcast Vulnerable," EW detailed.
Raised in North Carolina in a "very, very conservative" family, the actor was indoctrinated with the belief that "gay people were the most evil thing that could possibly exist," EW relayed.
But the inculcation of that particular belief was only part of what was imposed on him in his early years.
People Magazine quoted Montgomery telling Romano, "You have to understand that in the environment that I grew up in, you're taught that you deserve to be punished all the time."
When he became a successful actor, that lesson turned what should have been happiness into something else.
"At the time, the career stuff was going so well that I was still in this broken prison brain of thinking, 'I'm on red carpets. I'm on TV every week. This is too good, I should be punished on my days off,'" Montgomery recounted.
As a youth, Montgomery "learned to act by passing as straight and, as soon as he could, took his talents to NYU, where after six weeks he was encouraged to try his hand at LA," EW said.
"Shortly after moving to the west coast, Montgomery was cast in a play that would change his life, 'Yellow' by Del Shores, in which he portrayed a gay character who gets abused and kicked out of his house – which in turn led to him coming out to his parents."
The drama dialed up from there.
"My mom collapsed sobbing when she found out," Montgomery recalled. "My parents were really upset, and they left town. My dad hit me up like the next day and he's like, 'We feel like we don't know you. We're going to come back in town, and we want you to introduce yourself to us.'"
"Yellow" led to work with the Disney Channel and stints on shows like "Shake It Up" and "Sonny with a Chance," as well as "So Random!" Production took up six days of his week, but when he wasn't working, "Montgomery enrolled in conversion therapy, a dangerous practice that attempts to change LGBTQ+ youth's sexual orientation or gender identity through a mix of harmful physical and psychological therapies," People Mag recounted.
Some of what Montgomery had to do seems relatively innocuous, if also absurd. "For three hours each week, he engaged in activities like filling out worksheets about his feelings for other men and apologizing to his father for being 'a sensitive, artistic little boy,'" People Mag said.
But more sinister and physically punishing techniques were also part of the program.
"I would have these silver rods that I would have to hold in my hands and they're really kind of like covert and tricky about how they got you to do it, because they were like, 'We're gonna try something a little bit different,'" the actor related.
"A little bit different" turned out to mean getting shocked with electricity.
"They would kind of do a hypnosis kind of thing where you would imagine scenarios," Montgomery described. "You imagine the world is post-apocalypse and it's like a decimated Earth and the only person left on Earth is a straight man ... you go and you walk up and hug a straight man. And when you hugged the straight man in my mind, they would zap my hands."
Describing the business that offered the "therapy," Montgomery told Romano, "This place was 'Christian'" – making air quotes – "and prided itself on being, like, a Hollywood place." What they were peddling, he described, was the narrative that gay actors could become straight and enjoy a successful showbiz career.
"And their selling point was, 'You look at any Hollywood billboard in L.A., and see any male actor, they've been through these walls before," Montgomery added, as Romano gasped in shock.
Luckily, work brought the young actor to a role in "a play that closely resembled his own life," People Mag relayed. "It was then that he decided to remove himself from conversion therapy for good."
"I think that was the therapy I actually needed," Montgomery told the podcast's host, "because I got the experience of what it was like to have a family not only love me, but celebrate me and really accept me."
He also found chosen family in real life who accepted and celebrated him for his authentic self – namely, Demi Lovato and her kin.
"Demi's family, that's my family," Montgomery confided. "That's my soulmate, that's like the person who loves me the deepest and at that point, I was able to begin to carefully curate a life that was filled with love and art and expression that was satisfying... making me so happy in a way that I'd never been before."
Now 34, Montgomery said he's met gay industry colleagues who went through the harrowing experience he did at the same business. He also admitted that there are lingering "side effects" from his youthful ordeal. But having come through it and survived, Montgomery was able to offer hope and validation to listeners in a similar place as the one he was once in, himself.
"If you're listening to this and you either have been through conversion therapy or thinking about it, there's nothing wrong with you," the actor emphasized on the podcast. "There's not a thing in the world wrong with you. You are loved. You deserve to have a perfect beautiful life."
---
Kilian Melloy serves as EDGE Media Network's Associate Arts Editor and Staff Contributor. His professional memberships include the National Lesbian & Gay Journalists Association, the Boston Online Film Critics Association, The Gay and Lesbian Entertainment Critics Association, and the Boston Theater Critics Association's Elliot Norton Awards Committee.