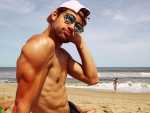 A student at Indiana State recently quit the college's football team after making headlines when he was in high school for coming out as gay and being targeted by the Westboro Baptist Church.
The CAS ruled that Caster Semenya and other female runners with unusually high testosterone must take medication to reduce their levels of the male sex hormone if they want to compete in certain events.
James Faulkner, a star cricket player in Australia, thrilled the world with an Instagram post of himself and another man with the hashtag "#together5years." Except the "coming out" moment wasn't really a coming out at all, and Faulkner is straight.
Antonio Velasquez smiled proudly at the wiry teenagers shouting in Spanish and the Mayan language Mam as they kicked a soccer ball under an evening desert sky turning to orange.
Olympic figure skater Adam Rippon is launching his own YouTube channel where he promises fans a personal look into his life, off and on the ice rink.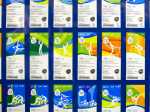 It's Olympic ticket sales time again, perhaps the least understood side of the games.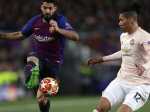 Social media companies did not appear to respond on their networks to the players' concerns despite widespread coverage and support from FIFA for the boycott.
The Yankees have suspended the use of Kate Smith's recording of "God Bless America" during the seventh-inning stretch while they investigate an allegation of racism against the singer.
Fast food franchise Chick-fil-A got called out again over the weekend for its anti-LGBTQ antics... this time by protestors who flashed signs from a Zamboni at a Cincinnati hockey game.
The two-time Boston Marathon champion turned onto Boylston Street with a sliver of a lead, leaning in front of two others with the finish line in sight.