1 thru 10 of 6482 Stories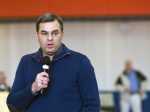 A Republican congressman from Michigan on Saturday became the first member of President Donald Trump's party on Capitol Hill to accuse him of engaging in "impeachable conduct."
Democratic presidential candidate Pete Buttigieg jabbed at President Trump during a Fox News town hall, saying he understands why people and the media are "mesmerized" by his tweets because "it is the nature of grotesque things that you can't look away."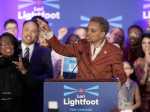 Lori Lightfoot will have a powerful ally after she's sworn in Monday as Chicago mayor in seeking to fulfill a campaign promise to overhaul the Police Department in the nation's third-largest city: a judge with authority.
Former President Jimmy Carter carved an unlikely path to the White House in 1976 and endured humbling defeat after one term. Now, six administrations later, the longest-living chief executive in American history is re-emerging from political obscurity,
His party may be enraged by Donald Trump's presidency, but Democratic presidential candidate Joe Biden insisted Saturday that Democrats will not defeat the Republican president if they pick an angry nominee.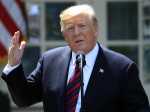 For all of President Donald Trump's talk of winning, his lawyers are using a legal argument that many scholars say is a pretty sure loser as his team tries to defy congressional attempts to investigate him.
Elizabeth Warren was the last of eight presidential candidates to take the stage at Texas Southern University last month when she was pressed for a solution to black women dying during childbirth at far higher rates than white women.
The vote count in Australia's general election on Saturday was proving closer than opinion polls had predicted, with the ruling conservative coalition appearing more likely to form a government than the favored center-left opposition party.
The health care debate has Democrats on Capitol Hill and the presidential campaign trail facing renewed pressure to make clear where they stand.
First came the sternly worded letters. Then the subpoenas. Now the votes to hold Trump administration officials in contempt of Congress.
1 thru 10 of 6482 Stories