1 thru 10 of 5831 Stories
When Johan Álvarez was unable to provide more than one meal a day for his young family he knew it was time to leave Venezuela. Now they are among a growing swell of Venezuelans asking to be recognized as refugees.
Voluntary euthanasia became legal in an Australian state on Wednesday more than 20 years after the country repealed the world's first mercy-killing law for the terminally ill.
LGBT refugees allege they have been harassed by police in recent weeks in Kenya, which is a rare regional haven for the gay community and yet maintains that gay sex is illegal.
Prince Harry and Meghan, the Duchess of Sussex have released a photograph of their 6-week-old son Archie for Father's Day.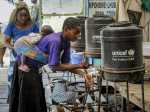 The World Health Organization on Friday said the Ebola outbreak is an "extraordinary event" of deep concern but does not yet merit being declared a global emergency.
President Donald Trump said Friday that "of course" he would go to the FBI or the attorney general if a foreign power offered him dirt about an opponent
Despite a dark past, today many LGBT citizens in Latin America are enjoying the right to marry, choose their gender identity and adopt children.
Brazil's supreme court officially made homophobia and transphobia crimes similar to racism on Thursday.
About 300 migrants who identify as transgender have been booked into the custody of U.S. immigration authorities since Oct. 1, marking the highest number since officials began keeping track in 2015.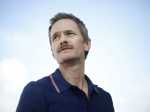 This year's official international ambassador to Tel Aviv's Gay Pride Parade says he has no interest in being a gay icon.
1 thru 10 of 5831 Stories