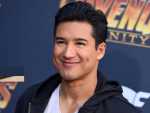 Mario Lopez apologized Wednesday for telling conservative commentator Candace Owens that it's "dangerous" and "alarming" for parents to honor the wishes of young children who identify with a gender other than the one assigned at birth.
Mario Lopez won't be saved by the bell for comments he recently made about transgender children.
Lesbians and single women in France may soon have access to medically assisted reproduction for the first time.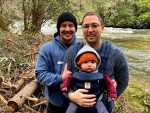 A same-sex couple in Georgia said in a lawsuit filed Tuesday that the U.S. State Department is unconstitutionally refusing to recognize their daughter's rightful American citizenship.
From Memorial Day to Labor Day, Americans will travel and have to deal with 19 bouts of hunger, 16 "are we there yets," 18 "how much longers" and 17 "I'm tireds."
In support of Pride and its LGBTQ customers, Burger King brought a gay couple from one of Eastern Europe's repressive nations and set them up with diamond wedding rings... made from carbonized Whoppers.
Long before marriage equality began at the state level, in 2004, Jack Baker and Michael McConnell became the first same-sex couple to marry legally in America.
A 10-year-old Colorado girl scaled Yosemite National Park's El Capitan and may have become the youngest person to climb one of the most celebrated and challenging peaks in the world.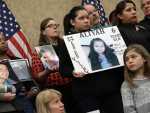 The father of a victim of the Sandy Hook Elementary School massacre has won a defamation lawsuit against the authors of a book that claimed the shooting never happened.
The battle to contain the worst U.S. measles outbreak in 27 years has a new front: summer camp.