1 thru 10 of 1238 Stories
A major faith-based foster care and adoption contractor for the state of Michigan is reversing its policy and will place children with same-sex couples to comply with a legal settlement.
Charlize Theron is revealing that she's raising her child Jackson, whom she adopted and introduced to the world as a boy, as a girl.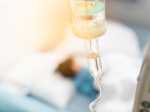 Doctors are working toward a diagnosis and care plan for a baby boy who has spent the first three months of his life in hospitals after he was born without skin.
Walmart is teaming up with Kidbox, the 3-year-old online styling service for children, to offer its customers an exclusive, curated style box.
An Indiana man is suing his parents for getting rid of his vast pornography collection, which he estimates is worth $29,000.
Lawmakers in Tennessee approved a bill that would shield taxpayer-funded agencies with "religious" objections to same-sex parents from lawsuits. But that bill could also harm same-sex couples like Robert and Scott Williams - and their nine children.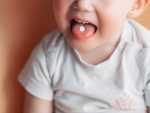 Sniffling, sore-throated kids seen via telemedicine visits were far more likely to be prescribed antibiotics than those who went to a doctor's office or clinic, according to a new study.
A 23-year-old ex-convict accused of pulling a cruel hoax by pretending to be a long-missing Illinois boy was charged Friday with making false statements to federal authorities.
Harvard's longtime fencing coach sold his suburban Boston home for nearly double its assessed value to a man whose son was later admitted to the school and joined the team — a transaction now under review by the university.
A popular Pennsylvania wedding destination says that it will not celebrate same-sex weddings as part of their "core values." Others say discrimination runs counter to core values of their own.
1 thru 10 of 1238 Stories