Gay Miami: The Latest
One of Provincetown's most anticipated theme weeks of the season returns August 15-21 as the Provincetown Business Guild (PBG) announces the schedule for the 42nd annual Carnival.
New York City will soon require proof of COVID-19 vaccinations for anyone who wants to dine indoors at a restaurant, see a performance or go to the gym.
Florida Gov. Ron DeSantis on Tuesday downplayed a spike in COVID-19 cases that's shattered state hospitalization records and strongly reiterated his vow not to impose a mask mandate or any business restrictions.
The governor of Illinois has signed into law a slate of four bills that decriminalize the status of HIV positive people and extend protections to the LGBTQ community.
After a highly competitive bidding war, Amazon Studios has Billy Eichner's "Ex-Husbands" comedy film for development, written by Eichner, and playwright and humorist Paul Rudnick.
France and husband, Rob, welcomed their first baby, son Ismail France, via surrogate on Saturday, July 10.
As the "Pass Over" makes the transition to its first preview on Broadway Wednesday, the cast and crew offered their takes on the historic moment, from the first meet-and-greet to the first costume fittings and first rehearsal.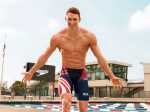 Olympian gold medal winner Ryan Murphy found himself in the midst of a controversy over the weekend when comments he made about doping went viral and led to him, family members, and his girlfriend receiving comments that were "not okay."
Tennessee was hit Tuesday with a second legal challenge aimed at overturning a slate of bills targeting transgender people that Gov. Bill Lee signed into law earlier this year.
An investigation into Democratic New York Gov. Andrew Cuomo found that he sexually harassed multiple current and former state government employees, state Attorney General Letitia James announced Tuesday.
Released in late July, the company's deep glute massage video has been viewed more than 355,000 times. See why.
Is Matt Damon suffering from a case of "cognitive twisties?" Coined by Simone Biles as "literally" being unable to "tell up from down," Damon's latest statement concerning his usage of the 'F-slur' only made things more confusing.
Spirit Airlines canceled nearly half its schedule for Tuesday, the third straight day of extremely high cancellation numbers at the budget airline.
Despite the social distancing of the past 18 months, the use of dating apps in general has surged as people sought connections amid their isolation and dating apps are responding by rolling out new features.
The tattered myth that gays are generally better off than their heterosexual peers took another hit with a new study that reconfirms gay and bisexual men earn less than straight men do.
Several companies sell vehicle history reports, promising to reveal the past of any given vehicle. In this article, we'll take a look at the two largest vehicle history report providers.

Celebrity dermatologist Dr. Alex Khadavi was arrested and booked for felony criminal threats. The arrest came as a result of a homophobic rant that Khadavi made in a posh LA condo lobby on July 7.
Despite finally reaching a 70% goal, cities and states have moved to reinstate precautions to counter a crisis blamed on the fast-spreading variant and stubborn resistance to getting the vaccine.
The Carnival Mardi Gras docked Tuesday in Puerto Rico — the first time a cruise ship has visited the U.S. territory since the pandemic began.
Lollapalooza returned to Chicago in Grant Park to celebrate 30 years as a music festival. LGBTQIA+ representation was not only in the crowd, but the performers as well.