Gay Miami: The Latest
Katy Perry is sharing her new single "Smile," the title track from her forthcoming fifth album and to celebrate where sharing the pop star's 10 best songs from her career.
Home entertainment has just gotten a facelift thanks to Philo, an easy-to-use and affordable package of TV channels to stream live or watch on-demand.
Sarah Paulson was a guest on "Watch What Happens Live!" this week and of course host Andy Cohen didn't hesitate to ask some hard-hitting questions.
Proprietary formulas and full product transparency are just some of the reasons why EVO3 CBD oils have become an industry game-changer. Master cannabinologer Cristina Madruga explains why.
Luxembourg's prime minister is criticizing the Polish president's campaign against LGBT rights in the run-up to a closely fought runoff election this weekend.
Out actor and "Modern Family" star Jesse Tyler Ferguson played a gay dad on the popular TV series. Now and his husband, Justin Mikita, have become fathers in real life.
A COVID-19 vaccine will have an actual price tag. And given the prevailing business-centric model of American drug pricing, it could well be budget breaking, perhaps making it unavailable to many.
Australian singer-songwriter Cody Simpson shows us the swimming-inspired upper body, leg and core workout he's been using to stay in shape at home.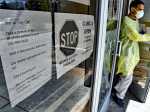 A Colorado police department where officers were fired after re-enacting the chokehold death of a young Black man is under scrutiny again after video emerged of an officer pulling a gun on a doctor trying to park.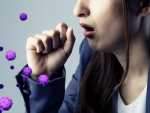 When someone coughs, talks or even breathes, they send tiny respiratory droplets into the surrounding air. The smallest of these droplets can float for hours, and there is strong evidence that they can carry live coronavirus if the person is infected.
A Dallas man has been arrested and charged with murder in the fatal shooting of a Black transgender woman.

Oh, did you know George Cukor was gay and when he was tagged a "women's director" he disliked that moniker? Cukor was an actor's director, and a very fine one at that.
The coronavirus pandemic has been a rollercoaster for state lotteries across the country, with some getting a boost from the economic downturn and others scrambling to make up for revenue shortfalls.
Sutter County and neighboring Yuba County defied Gov. Gavin Newsom's stay-at-home order. But two months later, the counties are averaging a combined 30 new cases per day.
The new rule permits employers and insurers not to apply drug company copayment assistance toward enrollees' deductibles and out-of-pocket maximums for any drug.
Mercedes-Benz will recall more than 660,000 vehicles in China later this year for a possible oil leak.
Louis Vuitton is the latest to join the ranks, but good luck seeing any garments in artistic Virgil Abloh's release. Viewers will, however, be treated to psychedelic animation by "artistic savant" Reggieknow.
A string of studies in Britain and the United States, as well as by the World Health Organization, have found chloroquine and hydroxychloroquine ineffective against COVID-19 and sometimes deadly.
This summer, it's the unique and necessary parade of masks down Commercial Street instead of drag queens that may steal the show. But Provincetown has weathered many a storm over its 293-year history.
San Francisco supervisors Thursday will take up proposed changes to how the city governs adult sex venues.