Search Results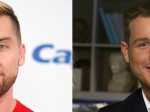 Lance Bass isn't having the Colton Underwood "Kumbaya" Moment.
A year after they last saw one another, Prince William and his brother Prince Harry put their fraught relationship aside as they said farewell to their grandfather at his funeral on Saturday.
Cassie Randolph made her first response to her ex-boyfriend Colton Underwood's coming out, while a NFL colleague says he knew of Underwood's coming out a week before his "Good Morning America" interview.
Amid mounting anger over allegations of bullying, out Broadway and Hollywood producer Scott Rudin broke his silence Saturday, saying he is "profoundly sorry" and will step back from his theater work.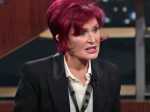 Sharon Osbourne made her first public appearance since leaving "The Talk" after being accused of being a racist, and found a friend in talk show host Bill Maher.
Musician and singer-songwriter Angel Olsen took to Instagram this week to reveal to her 210,000 followers that she is gay. She also introduced her partner to fans on the platform.
Boston Pride has named seven members of the new Transformation Advisory Committee (TAC), which works to ensure that the board is reflective of the diversity of the LGBTQ+ community.
How can you evaluate new gadgets in the typical 15- to 20-minute test drive if you don't quite know what they do or what to look for?
During a year when millions were stuck at home and unemployment rates reached a record high, credit card debt took an unexpected downward turn.
Part of Microsoft from its beginnings, and a philanthropist who supported many LGTBQ equality groups, Ric Weiland never hid who he was. Filmmaker Aaron Bear talks with EDGE about Weiland and his legacy.