Gig workers are clamoring for jobs that often pay less while facing stiff competition from a crush of newly unemployed workers also attempting to patch together a livelihood.
In the first weeks of the pandemic, the number of new applications fell by nearly half compared to last year's levels, fueled by a precipitous decline among students at low-income schools.
President Donald Trump on Saturday signed into law a temporary extension of a subsidy program for small businesses battered by the coronavirus,
As colleges figure out how to structure classes this fall, many students are questioning whether to enroll at all. The idea of taking a gap year might sound enticing, but returning students should think twice.
Many in Sanford, Michigan are still scraping up muck and debris as they wait to find out whether any government aid may come their way.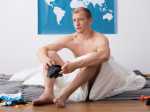 The IRS is slowly resuming operations after pandemic-related lockdowns, but delayed refunds are devastating some people's finances.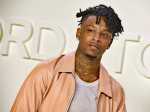 Rapper 21 Savage will be launching a free online financial literacy education program for youth sheltered at home during the coronavirus pandemic.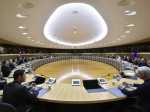 EU and U.K. negotiators in charge of finding a post-Brexit compromise resumed in-person talks this week, but the result remained the same, with no progress achieved on a range of key issues.
YouTube will no longer allow out vlogger Shane Dawson to make money from his three channels, which have 34 million subscribers between them, following controversy that includes blackface and much more.
The oil-wealth check, which some in Alaska see as an entitlement, typically is derived from the earnings of a nest-egg investment account the state has seeded with oil money.