Top Story
President Donald Trump took to Twitter Thursday to react to the latest developments involving "Empire" star Jussie Smollett.
1 thru 10 of 47372 Stories
A right-wing Massachusetts official sparked controversy when he posed a provocative question on Twitter that tackled the urgent issue of whether gay officials are "too self-absorbed" to do their jobs well.
A photo of a statue of a shirtless Abraham Lincoln is going viral, thanks to Twitter users who are not holding back their thirst for the depiction of the 16th president of the United States.
Forgot to pay a fine in China? Then forget about buying an airline ticket.
Take a look at the winners of the Mumbai Shree 2019 Men's Physique Competition!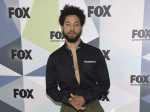 Lawyers for Jussie Smollett say the Chicago Police Department put on an "organized law enforcement spectacle" when its superintendent detailed investigators' findings about the alleged attack on the "Empire" actor.
Jussie Smollett is enmeshed in weekly drama on the set of "Empire," the Fox TV series that gave the actor a breakout role and the fame to advance his social activism.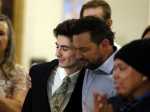 Two Republican lawmakers proposed a ban on gay conversion therapy for minors in conservative Utah on Thursday, a plan that's been hailed as a milestone by advocates and won't be opposed by the influential Mormon church.
Democratic politicians and celebrities called it a shocking instance of Trump-era racism and hate. Republicans now depict it as yet another example of liberals and mainstream media rushing to judgment while disparaging the president's supporters as bigots
A federal judge in California ruled Thursday that a twin son of a gay married couple has been an American citizen since birth, handing a defeat to the U.S. government, which had only granted the status to his brother.
Two brothers who played central roles in what Chicago police say was a staged racist and homophobic attack on Jussie Smollett are, compared to the "Empire" actor, so far walking away legally unscathed.
1 thru 10 of 47372 Stories