Top Story
Higher education is expensive. So is gender reassignment. But a scammer hit upon a way to have both for free... sort of.
1 thru 10 of 50853 Stories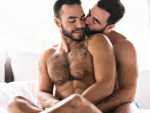 Popular culture overflows with sex, from cinema to advertising to, yes, even politics. And for many, sex represents one of the most intimate forms of human connection.
The "female" - or "Venus" - sign that graces packaging for Always brand sanitary pads is set to be dropped after transgender activists questioned use of the gender-specific symbol.
Openly gay wrestler Jack Atlas has reportedly been recruited by WWE, with media sources saying he has inked a development contract.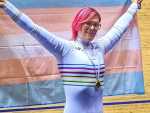 Transgender athlete Rachel McKinnon became the wold champion at the UCI World Masters Track Cycling Championships in Los Angeles over the weekend and her win sparked Donald Trump Jr. to lash out against her on Twitter.
A former guidance counselor at an Indianapolis Catholic high school who was fired for being in a same-sex marriage is suing the archdiocese.
A survey by a Michigan State University professor to determine how people respond to derogatory online comments has been removed from a school website after sparking outrage because it included racist statements.
Music artist and actress Queen Latifah was among the honorees recognized by Harvard University for their contributions to black history and culture.
Authorities say Henry Thomas, the actor who starred as a child in "E.T. the Extra Terrestrial," has been arrested for driving under the influence in Oregon.
Relatives of lynching victims were aghast after President Trump compared his own possible impeachment to lynching — racist killings, often for the purpose of inciting terror, that took an estimated 4,400 black lives over roughly seven decades in 20 states
William Taylor, a career diplomat, went behind closed doors in the basement of the Capitol on Tuesday and told a tale that added up to the ultimate oxymoron — a 10-hour bureaucratic thriller.
1 thru 10 of 50853 Stories