Top Story
A Rwandan gospel singer who recently came out as gay says he has quit his day job as an accountant after "intense pressure" from colleagues.
1 thru 10 of 50715 Stories
Fiona Hill, a former top National Security Council expert on Russia, was testifying to Congress behind closed doors Monday.
National Coming Out Day festivities were tempered this year by anxiety that some LGBT folk may have to go back into the closet so they can make a living.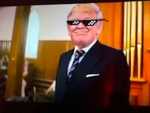 The White House says President Donald Trump has yet to watch a graphically violent parody video that depicts a likeness of him shooting and stabbing opponents and members of the news media, but based on what he's heard, he "strongly condemns" it.
While we in the 21st century can only wait for the day when our contributions to society take precedence over the private matter of who we love and marry, gay gingers can find in Renaissance genius Leonardo da Vinci a further source of pride.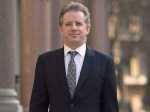 The co-founders of a political research firm behind allegations about President Donald Trump's ties to Russia have a book coming out next month.
South Korean pop star and actress Sulli was found dead at her home south of Seoul on Monday, police said.
Britain and the European Union said Monday that Brexit talks were making progress — but not yet enough to ensure a deal by the end of the month.
A dozen Catalan politicians and activists have been convicted on charges of sedition, misuse of public funds and disobedience for their role in an illegal and failed secession attempt for the northeastern region of Spain in 2017.
Rescue crews dug through mudslides and searched near swollen rivers Monday as they looked for those missing from a typhoon that left dozens dead and caused serious damage in central and northern Japan.
As police watched warily, far-right and nationalist groups protested Monday in the Ukrainian capital of Kyiv, expressing anger at President Volodymyr Zelenskiy and his long-awaited peace plan for eastern Ukraine.
1 thru 10 of 50715 Stories