Top Story
Montana's House speaker and other Republican lawmakers are criticizing Democratic Gov. Steve Bullock for flying the gay pride rainbow flag instead of the state flag over the w...
1 thru 10 of 49161 Stories
Televisa is airing the premiere of its new telenovela, "Juntos, El Corazon Nunca se Equivoca" (Together, the Heart is Never Wrong) on Sunday. The series is set to be the first with a gay couple as the leading characters. Watch the trailers here.
A sizable number of U.S. voters say they'd have some hesitancy about supporting an LGBT candidate for president, according to a new poll from The Associated Press-NORC Center for Public Affairs Research.
Philadelphia police must use a person's chosen name and pronoun when interacting with someone who is transgender, regardless of what is listed on their government-issued identification card.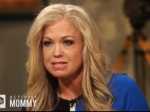 The Storybook Pride Prom was cancelled Monday in Jacksonville's Willowbranch Public Library amid backlash and safety concerns.
Long before marriage equality began at the state level, in 2004, Jack Baker and Michael McConnell became the first same-sex couple to marry legally in America.
Two and a half years into the Trump presidency, the exclusionary rhetoric emanating from the top might be doing even more damage than feared, a new poll showing declining acceptance of LGBTQs among America's younger set suggests.
Arlington County has indicated it will set out more concrete rules surrounding the rights and protections of students based on gender identity.
Kansas will allow transgender people to change their birth certificates so the documents reflect their gender identities under a legal settlement that Democratic Gov. Laura Kelly's young administration and LGBTQ-rights advocates announced Monday.
The leader of West Virginia's Republican party applauded a state senator's call for intolerance against members of the LGBTQ community.
Chicago police released more than 1,000 files from the investigation into Jussie Smollett's claim he was attacked by two men, including video footage that for the first time shows the actor with a thin, white rope wrapped around his neck.
1 thru 10 of 49161 Stories