Top Story
The Discovery Channel show "Naked and Afraid" featured its first transgender contestant, Quince Mountain, a National Guard vet and arctic dog sledder.
Mary Steenburgen, one of the stars of the 2018 hit comedy "Book Club," recently revealed that a sequel is currently in the works.
Alan Cumming comes to Boston next week for a discussion on the role of artists in society today. EDGE spoke with the outspoken Cumming about his appearance, his busy career, politics & his camp in the Poconos.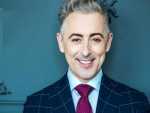 Boston's Society of Arts + Crafts hosts a special Gay Pride Month event featuring stage, television, and movie star Alan Cumming in conversation with Boston artist and designer Izzy Berdan. "Conversation and Q+A with Alan Cumming," a benefit for SA+C.
Sen. Elizabeth Warren (D-Mass.) and 2020 presidential hopeful signed Taylor Swift's Change.org petition in support of the Equality Act.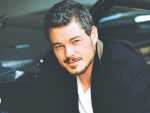 "Euphoria" actor Eric Dane opens up about his intense full-frontal scene in the HBO teen drama with trans actor Hunter Schafer.