Top Story
President Donald Trump on Thursday minimized the ongoing threat of the Islamic State and overstated his economic success, declaring inaccurately that China would have overtaken the...
1 thru 10 of 13736 Stories
The 2019 Nobel Prize in economics was awarded Monday to Abhijit Banerjee, Esther Duflo and Michael Kremer for pioneering new ways to alleviate global poverty.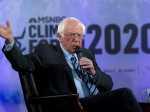 Bernie Sanders has released a major proposal to "end corporate greed and corruption" by requiring large companies to give ownership stakes to their workers.
It was a week of caustic rhetoric by President Donald Trump over Syria and the impeachment inquiry, and truth often took a beating.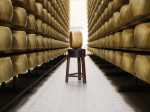 U.S. consumers who appreciate the tang of aged Italian Parmesan cheese as an aperitif or atop their favorite pasta dish are stocking up ahead of this week's tariff hike and as dairy producers in the two countries square off.
FEMA buys flood-prone homes more often in wealthy, populous counties than in poor, rural areas, even though lower-income rural areas may be more likely to flood frequently, a new study finds.
From a humble start of leaving the world of finance to write a beauty blog, Huda Kattan now has become one of the most recognizable names in makeup around the world.
From Minnesota to Vermont, at least five states and Washington, D.C., have done away with Columbus Day celebrations in deference to Native Americans, though the federal Columbus Day remains in place.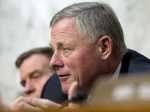 Top Republicans eager for a united GOP front will be eyeing retiring lawmakers for signs of cracking as Democrats' impeachment inquiry of President Donald Trump heats up. So far, there's no indication that the retirees are about to crack.
From Syria to Ukraine, new fault lines and tensions are offering the Kremlin fresh opportunities to expand its clout and advance its interests.
Poles were voting Sunday in a parliamentary election that the ruling nationalist Law and Justice party was favored to win, buoyed by the popularity of its conservative agenda and generous social spending.
1 thru 10 of 13736 Stories