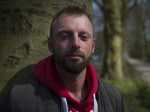 Martijn van Halen has every right to be angry at Jan Karbaat. The Dutch fertility doctor lied to his parents and used his own sperm to inseminate Van Halen's mother.
U.S. measles cases have surged again, and are on pace to set a record for most illnesses in 25 years.
There is very little science behind most of the health claims made for CBD, the cannabis product turning up in cosmetics, foods and dietary supplements.
Mia Farrow will never forget the day she watched a baby die in her mother's arms.
Mainstream retailers are leaping into the world of products like skin creams and oils that tout such benefits as reducing anxiety and helping you sleep.
The tools for treating drug addiction are there — they just aren't reaching most of the people who need them.
Americans worry more about their teeth than any other part of their appearance, according to new research.
A Trump administration regulation set to go into effect Friday bars transgender people from the military unless they "correct those deficiencies," a description the American Medical Association said Thursday is unfair and defies science.
New York City declared a public health emergency Tuesday and ordered mandatory vaccinations for measles in a part of Brooklyn that is home to a large Orthodox Jewish community.
If you're in the throes of a string of bad dates and an unlucky season for love, perhaps you'll find comfort in knowing you aren't alone: one in four Americans (28 percent) are currently experiencing a sexual dry spell.