Federal and community partners have released some resources related to HIV and aging.
A doctor examined an Arizona woman in a vegetative state nearly nine months before she gave birth but did not find that she was pregnant.
A U.S. judge will hear arguments Friday over California's attempt to block new rules by the Trump administration that would allow more employers to opt out of providing no-cost birth control to women.
Royal Caribbean's Oasis of the Seas is returning to a Florida port a day early and giving passengers full refunds of their fare after 277 guests and crew members were hit with an outbreak of Norovirus as it sailed to Jamaica.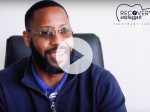 Recovery Unplugged therapist Klifton Fehr explains the treatment's unique model for treating addiction.
Challenging the Trump administration on a top consumer issue, leading congressional liberals are proposing legislation that would radically reduce U.S. prescription drug bills by linking prices to lower costs in other countries.
The owner of Hamburger Mary's — a popular chain of restaurants catering to a gay clientele — alleges that a Florida county health department that shut down one location of his restaurant last fall did so on false pretenses.
Leading congressional liberals plan to unveil a package of bills Thursday designed to radically reduce what Americans pay for prescription drugs by linking prices to lower costs in other countries.
Studies have shown that a month-long respite from alcohol can significantly benefit one's mental and physical health. Here's why.
The U.S. cancer death rate has hit a milestone: It's been falling for at least 25 years, according to a new report.