The World Health Organization says it's theoretically possible to wipe out malaria, but probably not with the imperfect vaccine and other control methods being used at the moment.
From fiery protests outside detention centers in Texas, New Jersey and Rhode Island to a sit-in that blockaded an Amazon store in New York, a fledgling coalition of liberal Jewish groups is increasingly making itself heard.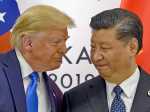 President Donald Trump is threatening to use the emergency authority granted by a powerful but obscure federal law to make good on his tweeted "order" to U.S. businesses to cut ties in China amid a spiraling trade war between the two nations.
A lesbian astronaut going through a rancorous divorce has been accused of her ex of committing misdeeds, including identity theft, from orbit.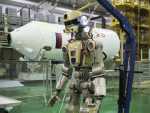 A Russian space capsule carrying a humanoid robot has failed to dock as planned with the International Space Station.
When it comes to tax money from marijuana sales, California is living with diminished expectations.
Plácido Domingo returns to the stage at the Salzburg Festival on Sunday in his first appearance since nine women accused him of sexual harassment in a report by The Associated Press.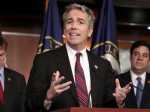 Joe Walsh, a former Illinois congressman ad tea party favorite turned radio talk show host, announced a longshot challenge Sunday to President Donald Trump for the Republican nomination in 2020, saying the incumbent is "completely unfit" for office.
As a young scholar, Elizabeth Warren traveled to federal courthouses, studying families overwhelmed by debt. She tried to answer one question: Why were these folks going bankrupt?
Authorities say a Los Angeles County sheriff's deputy who said he was shot in a station parking lot was lying.