1 thru 10 of 4430 Stories
The Supreme Court is staying out of a lawsuit involving the television show "Empire."
Entering its second season on truTV this week, the part sketch show part crafts/cooking show "At Home with Amy Sedaris" is the perfect platform for its titular star and all her comedic gifts.
The actor sported a T-shirt that said "Protect Trans Kids" as he introduced musical guest Gary Clark Jr.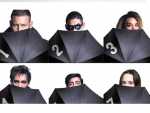 Netflix's "The Umbrella Academy," which is now streaming, is the company's answer to its Disney/Marvel problem.
Producers of the television drama "Empire" are disputing reports that Jussie Smollett's character is being written off the show.
The head of Amazon Studios offered details about the final installment of the queer dramedy "Transparent" Wednesday during the Television Critics Association.
Netflix announced when the third season of "Queer Eye" drops while sharing a preview of Carly Rae Jepsen's new single.
The upcoming new season of "RuPaul's Drag Race" just got a dose of star power.
As the time approaches to say goodbye to Sheldon, Amy, Leonard, Penny and the gang, the CBS comedy "The Big Bang Theory" hit a season high in popularity last week.
Halle Berry and Lena Waithe say they've updated the 1992 movie "Boomerang" for a new generation.
1 thru 10 of 4430 Stories