1 thru 10 of 3556 Stories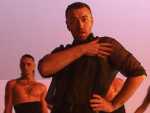 A new Sam Smith era is upon us.
Jennifer Lopez kept her word to fans who were disappointed when a power outage in New York City forced her to postpone her concert over the weekend.
Tom Goss has a new single - and a new public identity: That of a "gay, polyamorous troubadour." Goss tells EDGE all about it in this interview.
Beyoncé has dropped a new original song from Disney's live-action "Lion King."
Queer sister duo Tegan and Sara announced Tuesday that they'll be releasing a new album called "Hey, I'm Just Like You."
Just like her fellow Hong Kong protesters, pop star Denise Ho is standing up to China. Just like them, she seems to have gotten under Beijing's skin — this time at an international human rights venue.
Tony-winning actresss Jessie Mueller heads to Boston and Ptown next week for a pair of concerts with Seth Rudetsky. EDGE spoke to Mueller recently about her career, her favorite actresses & where she keeps her Tony.
The war of words between openly gay pop singer Elton John and authoritarian Russian president Vladimir Putin continued, with Putin declaring that the singer's critique of Putin's comments was off target.
Kacey Musgraves' career has been moving and changing fast over the last couple of years, leaving little time for reflection until she saw her life chronicled behind museum glass.
Taylor Swift's feuds can captivate the public almost as much as her music, and her latest emotional salvo against one of music's top managers not only made headlines.
1 thru 10 of 3556 Stories